La fabrique du Caire moderne is a "pilot project about urban development, architecture, Euro-Mediterranean entanglements and global investment in Cairo in the 19th and 20th centuries."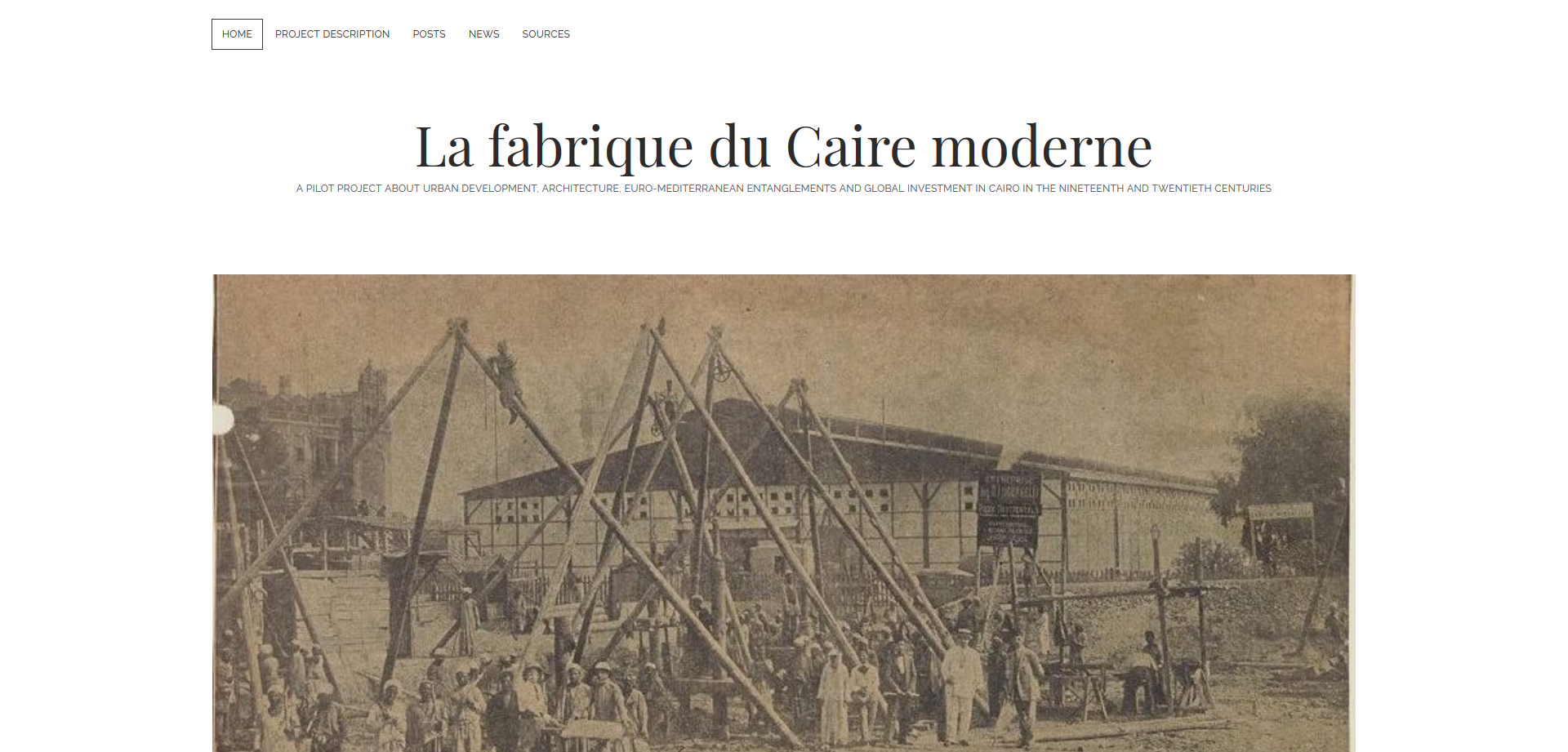 The project is is co-directed by Professors Mercedes Volait (CNRS) and Adam Mestyan (Duke) and conducted in collaboration with researchers from:
Hosted by Duke University, the blog includes news items and announcements relating to the project as well as lengthy thematic articles and descriptions of relevant archival documents (photographs, plans, maps, etc.).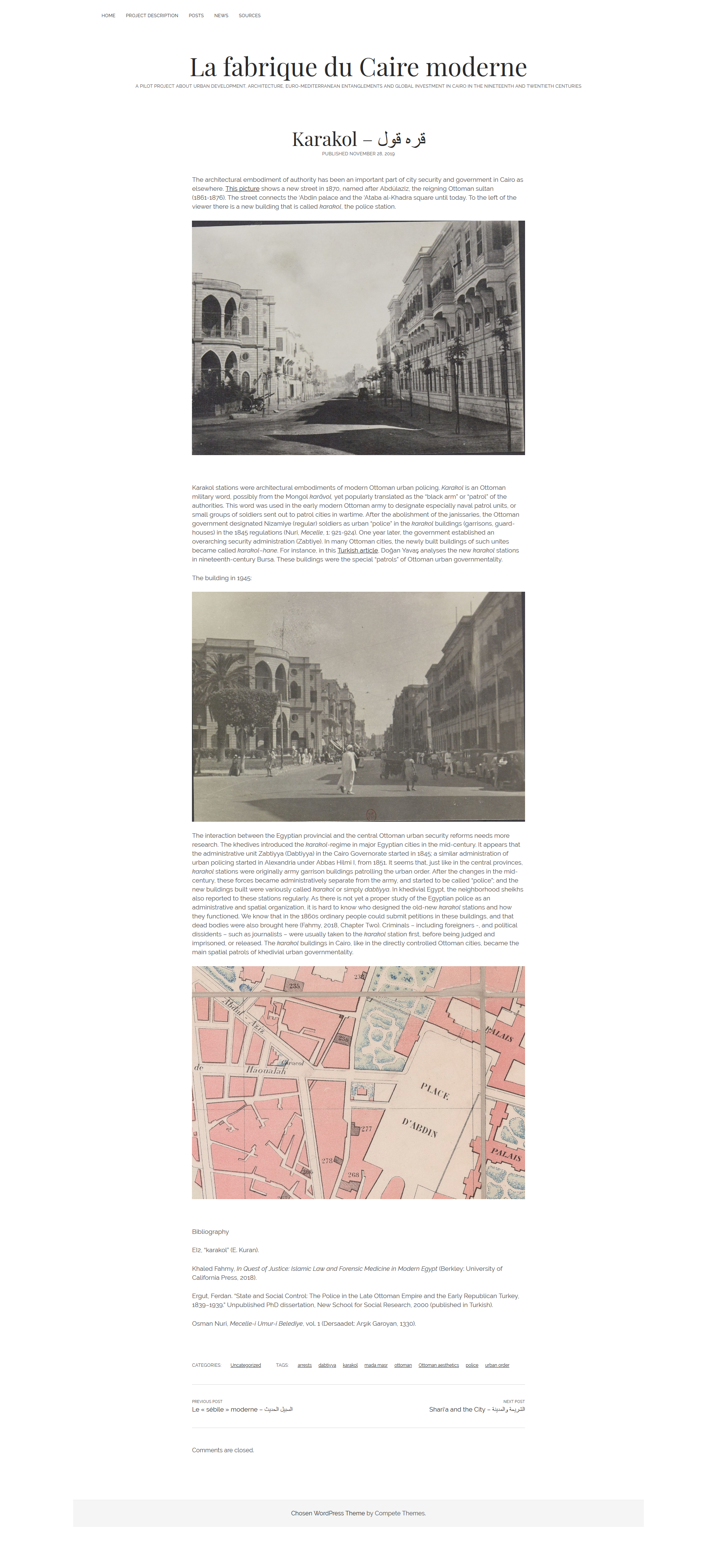 The Sources page references the main photo albums used to conduct the research.
Last, the website is trilingual: Arabic, French and English.