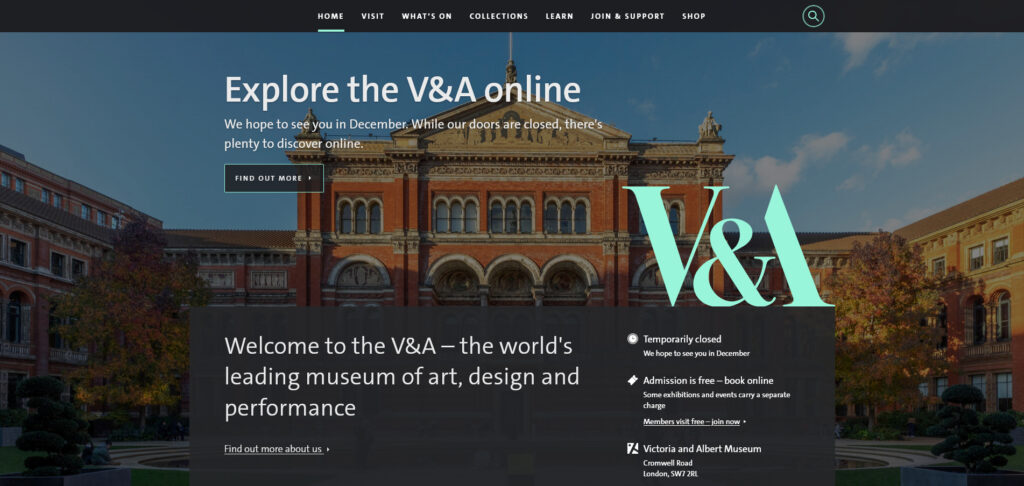 Victoria and Albert museum (V&A) of art and design's collection contains over 2.3 million objects showcasing 5000 years of human art and creativity. The Museum's collection consists of UK's national as well as international collections. These collections contain wide range of resources for learning, research and study of various topics such as: architecture, book arts, sculpture, Asian art and design and etc.
Since the beginning of the V&A in 1850's and when Queen Victoria laid the first stone of the Museum in 1899, Museum's mission has been to provide tools and ways of learning and engaging with their collection. Moreover, building an excellent collection with global relevance and attracting international audiences and collections has always been part of their mission; therefore, V&A collected various outstanding resources and examples of human art and creativity from around the world.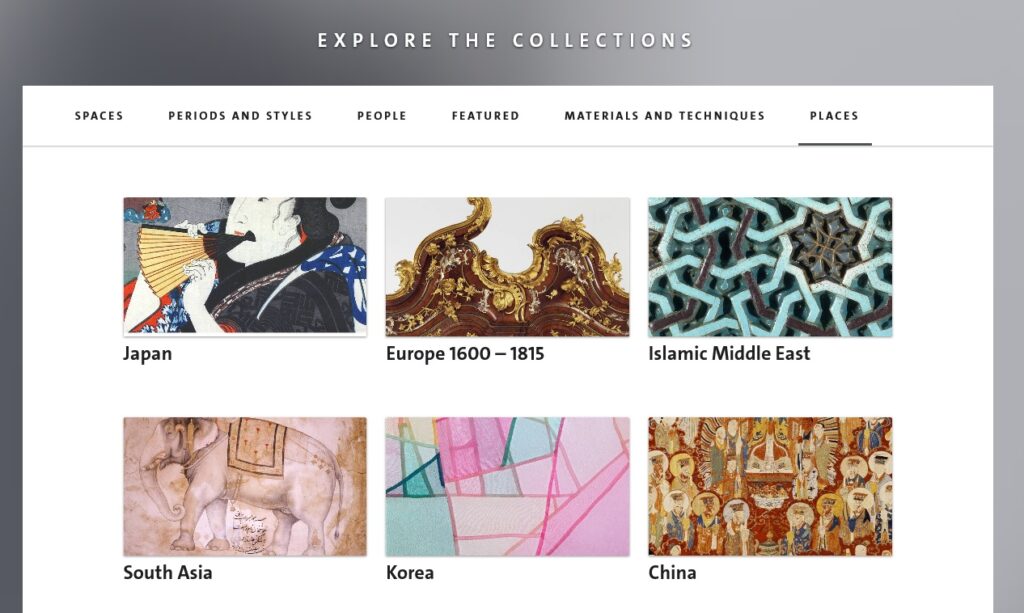 In that regard, the V&A houses a great collection of Islamic art, which holds more than 19000 artifacts and items from early Islamic era to early twentieth century from Middle East and North Africa. This great collection usually can be visited in the Jameel Gallery of Islamic Art, however, now that due to COVID-19 situation the Gallery is closed, the highlight of this collection is accessible digitally and can be found here.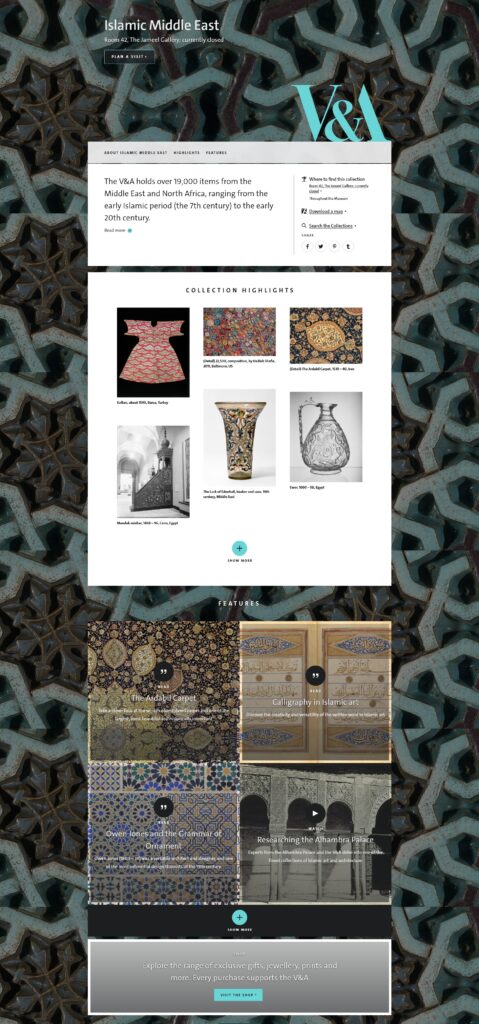 This very well organized collection also provides exclusive information about the item's history, place, date, material, techniques that were used in creation of the objects.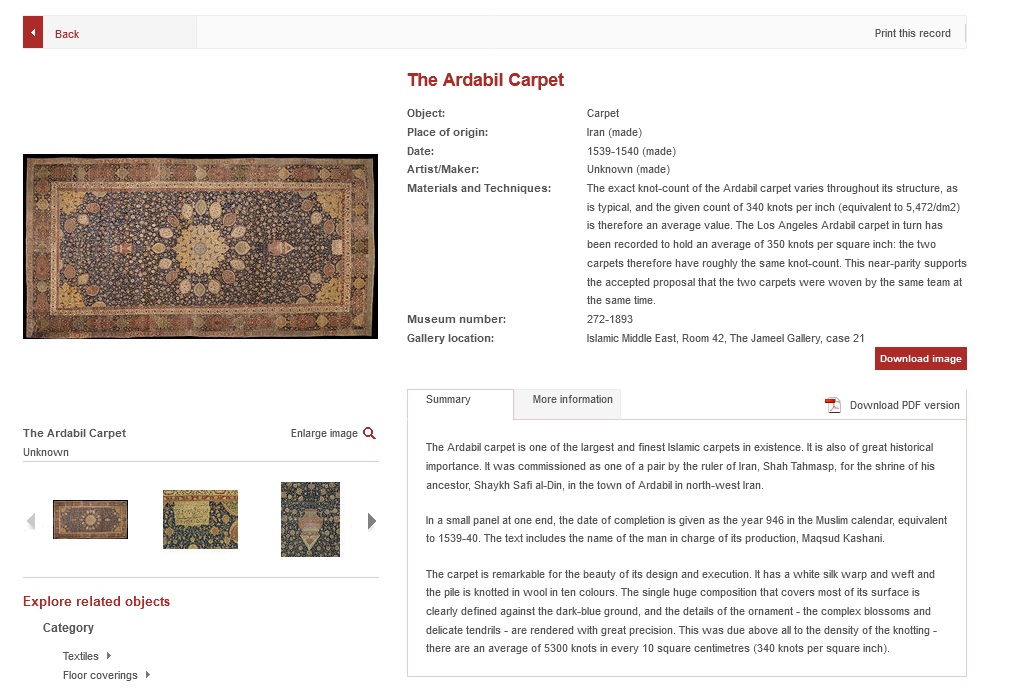 V&A Museum has a rich collection of South Asian artifacts which is described as: "The collections from South and South-East Asia comprise nearly 60,000 objects, including about 10,000 textiles and 6,000 paintings covering the Indian subcontinent south of the Himalayas, including India, Pakistan, Nepal, Bangladesh, Sri Lanka and Afghanistan. The range of the collection is immense."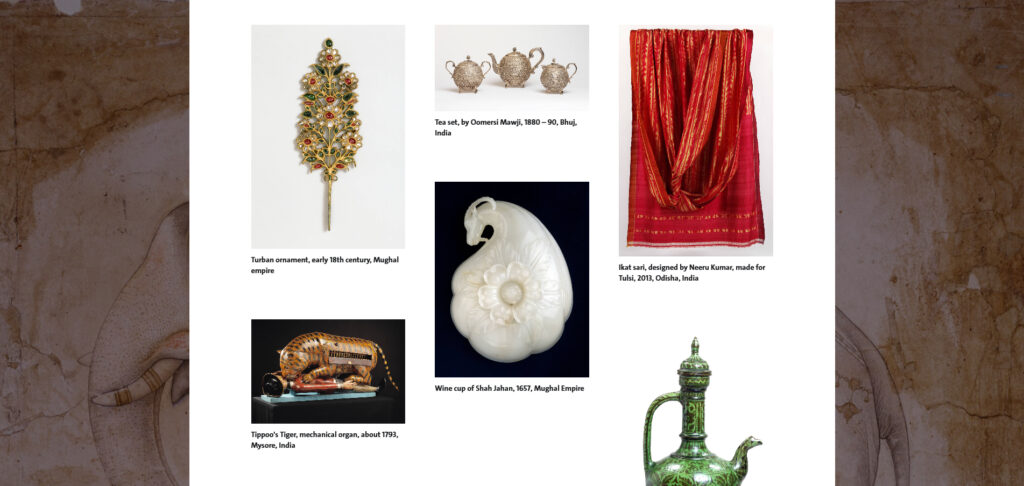 Calligraphy as an astonishing form of Islamic Art also made its way to V&A collection and can be visited here, also at the end of the page a slideshow of different objects of the collection featuring beautiful work of calligraphy from different style, era and techniques.