Khamseen: Islamic Art History Online is a brand new open-access platform making available Islamic art, architecture, and visual culture resources primarily to support the interactive learning and teaching of Islamic art history, and in particular educators "who face limited access to institutional and archival resources", but also to "educate and inspire interested audiences outside of academia".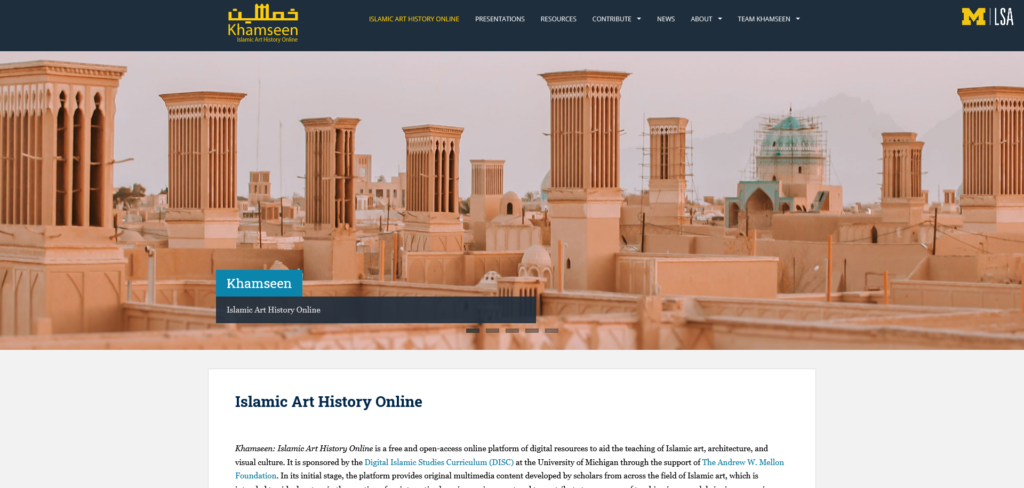 This very promising platform was launched in October 2020 under the supervision of Christiane Gruber, Professor of Islamic art at the University of Michigan. The project received financial support from The Andrew W. Mellon Foundation and is sponsored by the Digital Islamic Studies Curriculum (DISC) at the University of Michigan.
At the time of our visit, Khamseen included a series of ten to fifteen minutes-long video presentations focusing on a variety of topics: Persian miniatures, Mosques architecture, textile in traditional Tentmaking, etc. To date, no less than twenty-five international Islamic art history specialists contributed to the the platform.
Additional resources included the following:
A selection of Teaching Resources for Islamic Art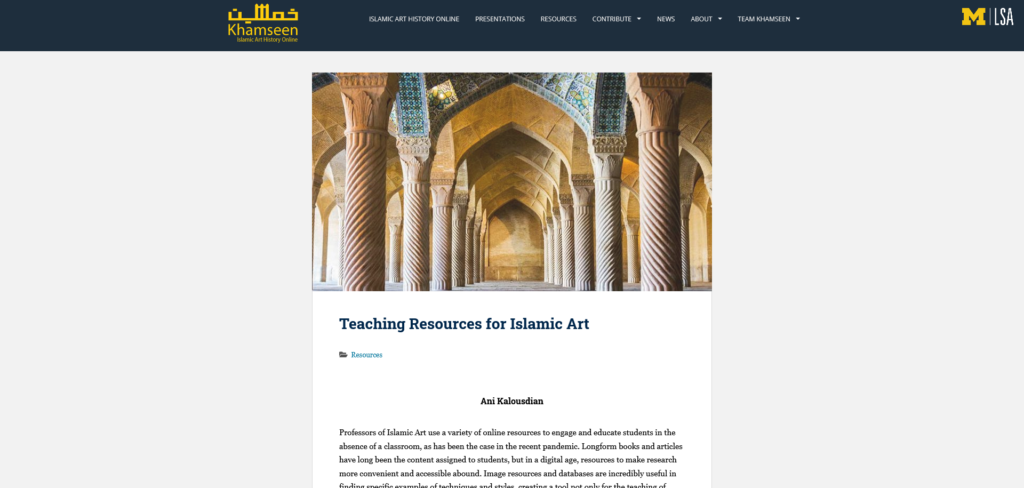 An Audio and Video Recording Tools Guide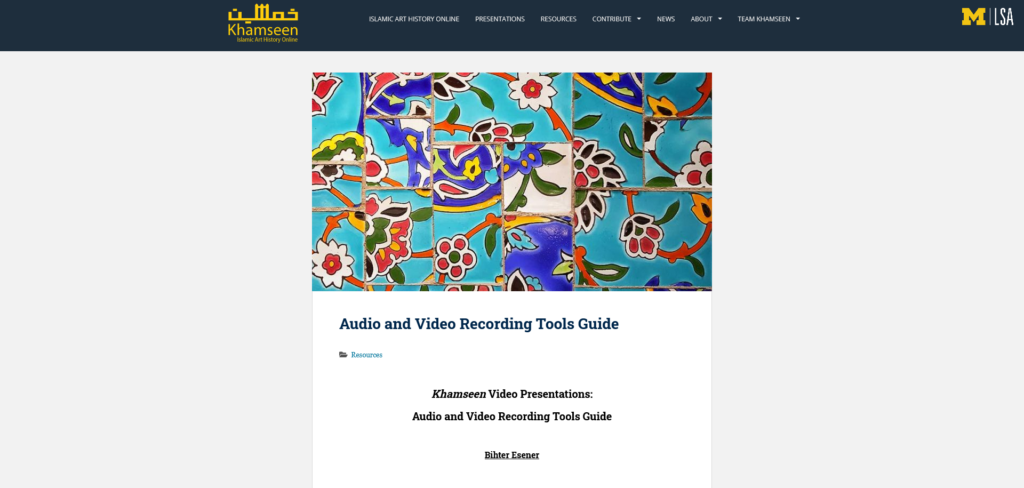 The recording of a 90-minutes Discussion of Online Resources for Teaching Islamic Art between Khamseen founder Christiane Gruber, Ruba Kan'an (Assistant Professor of Islamic Art and Architecture, University of Toronto), Michael Toler (Archnet Content Manager, Aga Khan Documentation Center at MIT), and Matt Saba (Visual Resources Librarian for Islamic Architecture at the Aga Khan Documentation Center at MIT)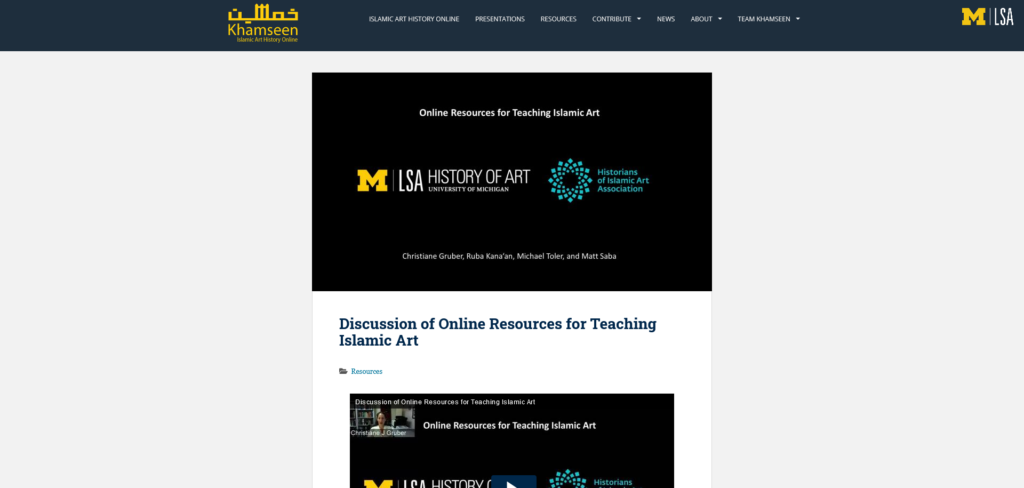 Further developments of Khamseen will focus on: "(…) expand[ing] the range of subjects and materials to provide a rich repository of resources in the realm of digital Islamic humanities, [and] (…) expand[ing] the project's accessibility and foster a global audience through closed captioning and providing content in multiple languages [seeking] to take the study of Islamic art out to the world, reaching a truly international level of engagement and learning thanks to the possibilities of integrated digital technologies."
Interested people can find more information about the platform or follow future developments on social media: @khamseenislamicart (Instagram), @TeamKhamseen (Twitter), @KhamseenIslamicArt (Facebook).