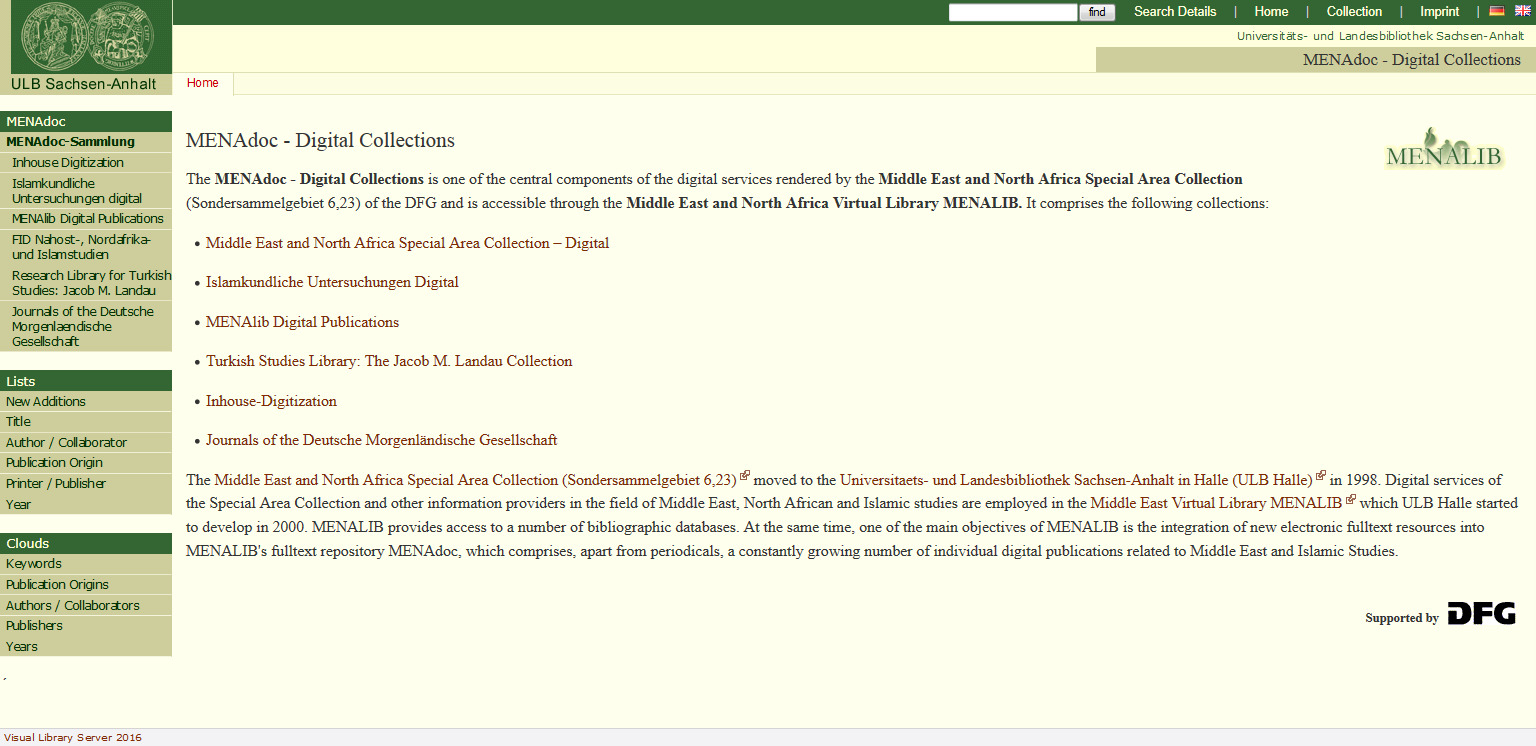 The MENAdoc – Digital Collections was founded by the Middle East and North Africa Special Area Collection (Sondersammelgebiet 6,23) at the Universitaets- und Landesbibliothek Sachsen-Anhalt in Halle (ULB Halle). In addition to digitized materials, MENAdoc hosts a publication server for (re)publishing of academic publications related to Middle East, Islamic, and North African studies.
Providing access to bibliographic databases, and full text electronic publications, MENALIB is accessible through the  Middle East Virtual Library MENALIB comprising the following collections:
Additionally to providing access to a number of bibliographic databases, one of the main objectives of MENALIB is integrating new electronic fulltext resources into MENALIB's fulltext repository MENAdoc, which comprises, apart from periodicals, a constantly growing number of individual digital publications related to Middle East and Islamic Studies. Last, MENALIB aims to inform researchers and students on upcoming conferences, workshops etc., as well as projects and Open Access titles.