The Islamic Studies Library is glad to announce that all digitized materials from its collections are now accessible in Internet Archive, a non-profit library of millions of free books, movies, software, music, and more.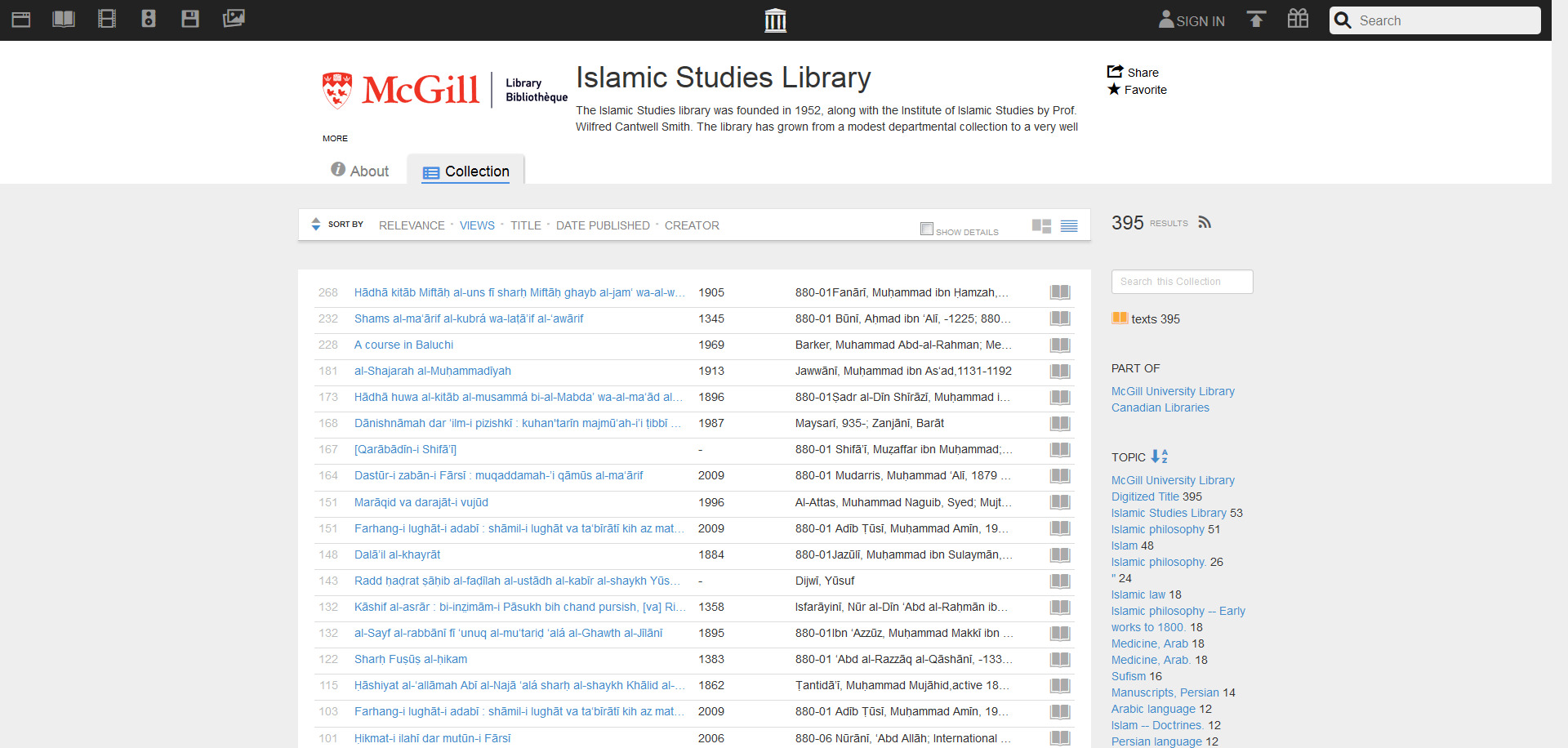 Currently, the collection includes 395 manuscripts, lithographs, and rare books in Arabic, Persian, Ottoman Turkish, and Urdu, published between 1488 and 2013 A.D., and is continually growing.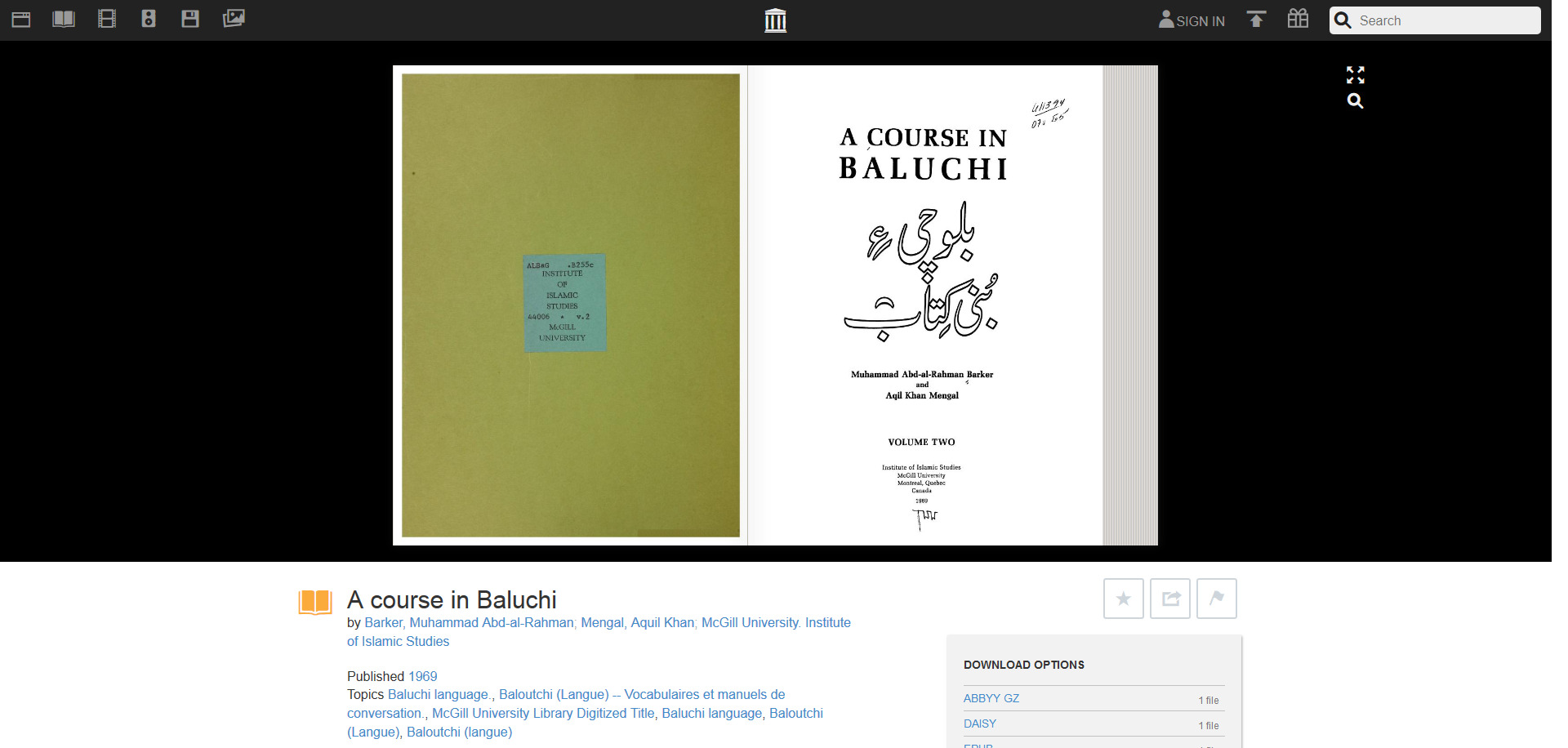 The materials can be opened and browsed using the Internet Archive book reader, or downloaded in PDF format. The RSS feed feature of the Internet Archive website gives you the opportunity to stay informed of new additions to our collection.