Sinai Manuscripts Digital Library is a project of St. Catherine's Monastery of the Sinai, in collaboration with the Early Manuscripts Electronic Library (EMEL) and the UCLA Library.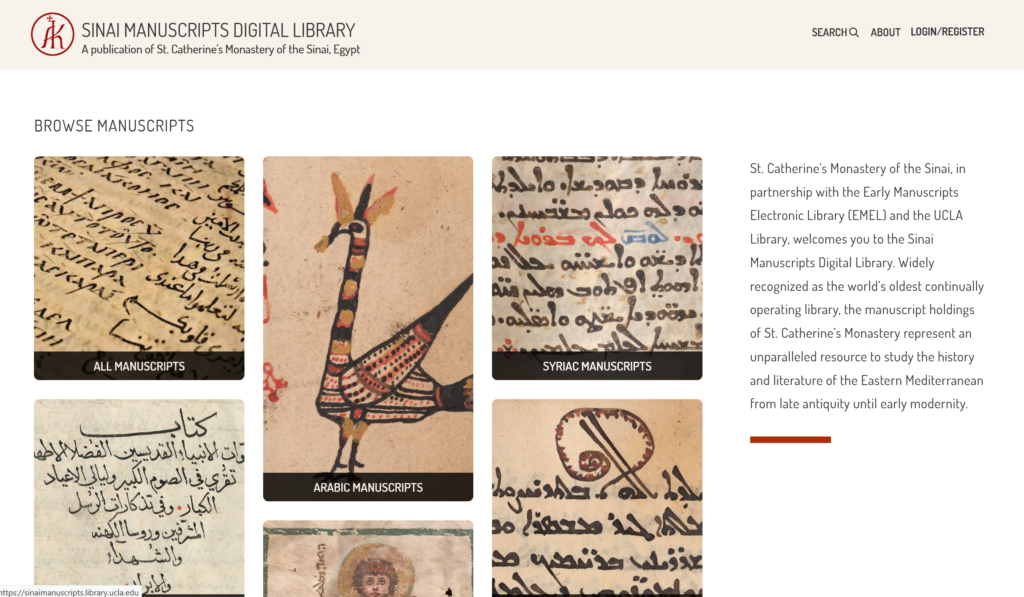 Located in Egypt's Sinai Peninsula, St. Catherine's Monastery is "one of the world's oldest monasteries and a UNESCO World Heritage Site." The site has been occupied by monks since the 4th century, but the monastery was formally established in 6th century the Byzantine Emperor Justinian. Thanks to its remote location, the Monastery has been able to preserve one of the world's most important libraries holding 4,559 manuscripts dating from the 4th to the 19th century in 13 languages, covering a wide range of topics (Bible, liturgy, hagiography, patristics, spirituality, and history, classical poetic, scientific and philosophical texts). Widely recognized as "the world's oldest continually operating library, the manuscript holdings of St. Catherine's Monastery represent an unparalleled resource to study the history and literature of the Eastern Mediterranean from late antiquity until early modernity."
Started in February 2018, the digitization of 1,172 Arabic and Syriac (400,000 pages) should be completed in March 2022. The second phase of the project will focus on digitizing Greek, Georgian, Slavonic and other languages 3,387 codices (1.1 million pages).
At the time of our visit, a total of 660 manuscripts in Arabic, Syriac, Greek, Aramaic, Turkish, Coptic and Latin were accessible via the following categories: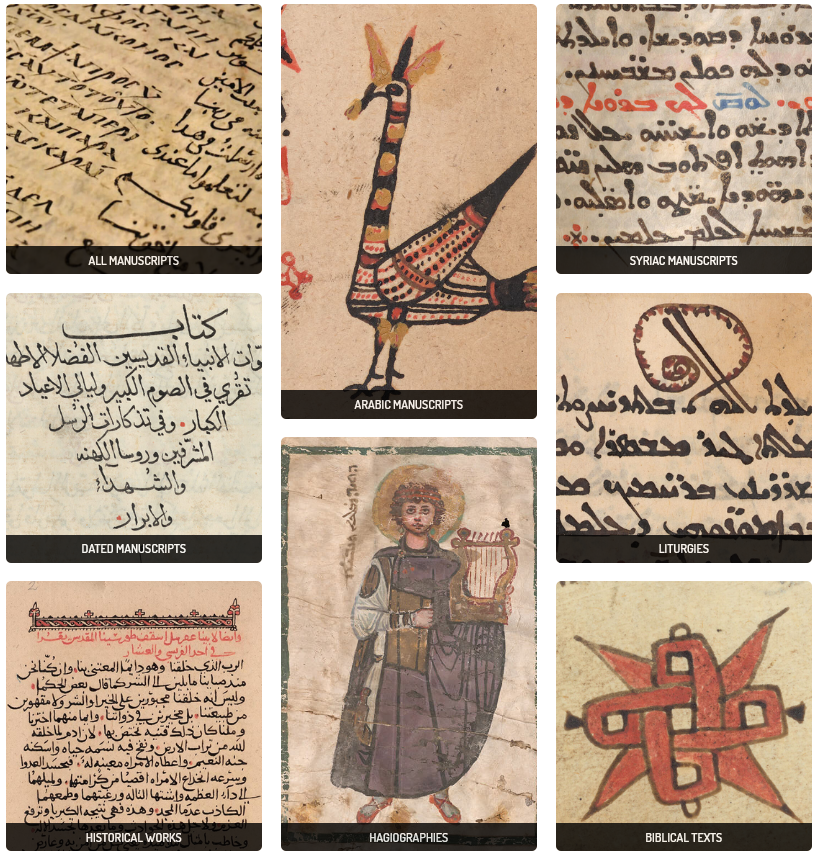 Within each category, holdings can be filtered by genre (the majority of the manuscripts fall into the liturgical and biblical texts genres), date (ranging from 501 to 1900), writing system (the large majority of manuscripts are written in Arabic and Syriac), script (Naskh being the most used calligraphy in this collection), codicological features (colophon, decorations, marginal notes, etc.), support (paper or parchment), form (all of them are codices), and names. Results are displayed either in list or gallery view:
Please note that access to digital versions of manuscripts is conditioned to the creation of a free account. Once logged in, you may open records and view the manuscripts in the custom-made viewer: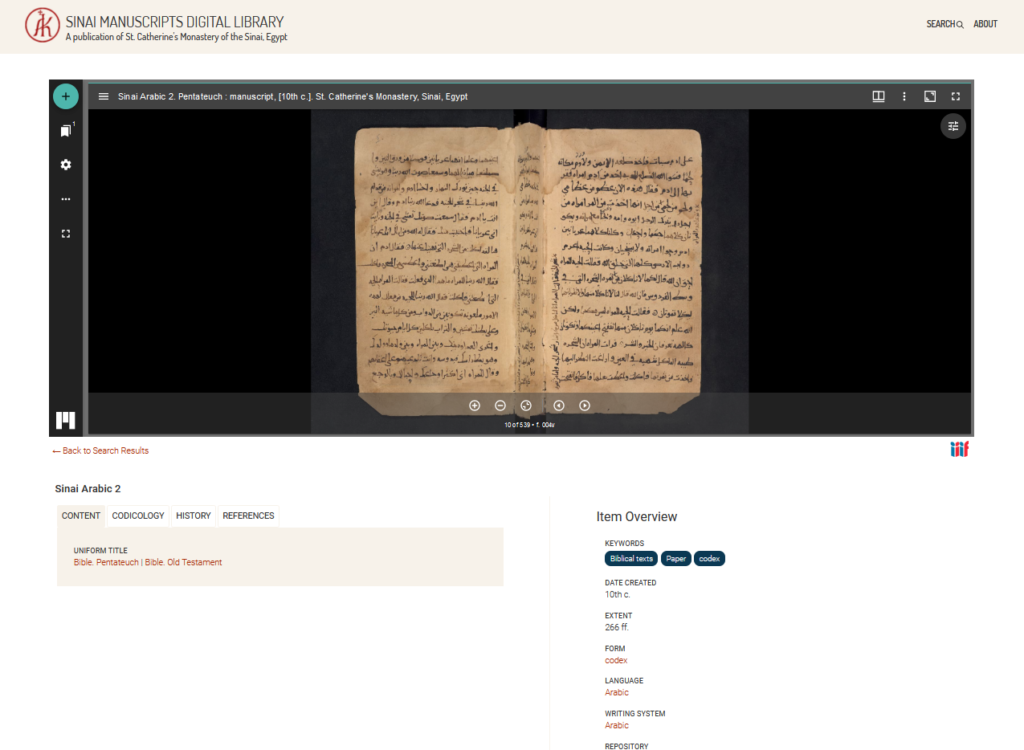 Records include bibliographical and codicological information on the codex as well as references. A good variety of reading options are available as shown below:
The Sinai Manuscripts Digital Library benefits from the contributions of worldwide digital imaging scientists and technicians, conservators, consulting scholars, librarians, program managers, and software designers. The first phase received funding from the Ahmanson Foundation, Arcadia, the Museum of the Bible Scholar's Initiative, and the Steinmetz Family Foundation.
For more information about conservation, digitization standards and methods and rights to use images, please see the About page.