Hi friends, on Wednesday the 28th day of July 2015 the ISL hosted a workshop led by Persian calligrapher, Susan Sheikh. 20 participants were fortunate to attend this workshop which was divided into 3 sections.

Susan led a short lecture on the history of calligraphy from it's beginning through to the present. This was followed by a hands-on experience in which the participants were guided through the basic steps of writing nastaʿlīq and shikaste.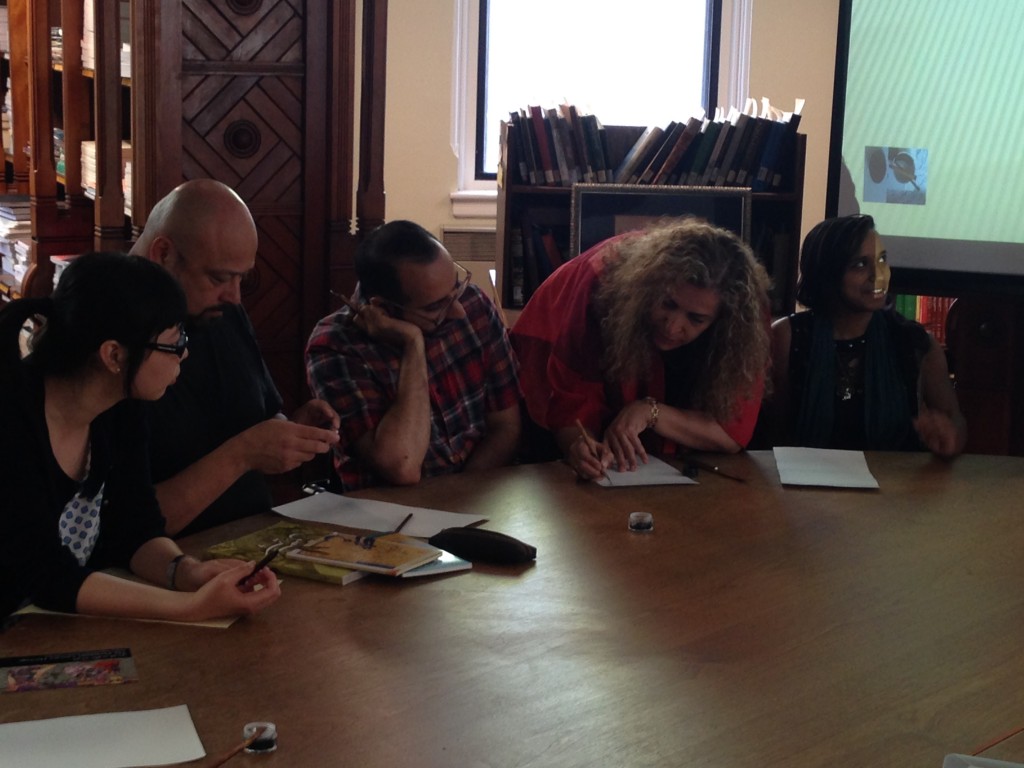 Finally, a question and answer period in which participants were free to ask any and all questions.
If you're interested in learning more about calligraphy and, especially seeing some examples McGill has many exquisite calligraphic panels, manuscripts and related materials. Further information is provided on the Islamic Manuscripts subject guide.
Many thanks to everyone for attending and a special thanks to Susan Sheikh.
Photos courtesy of Sean E. Swanick, 2015.