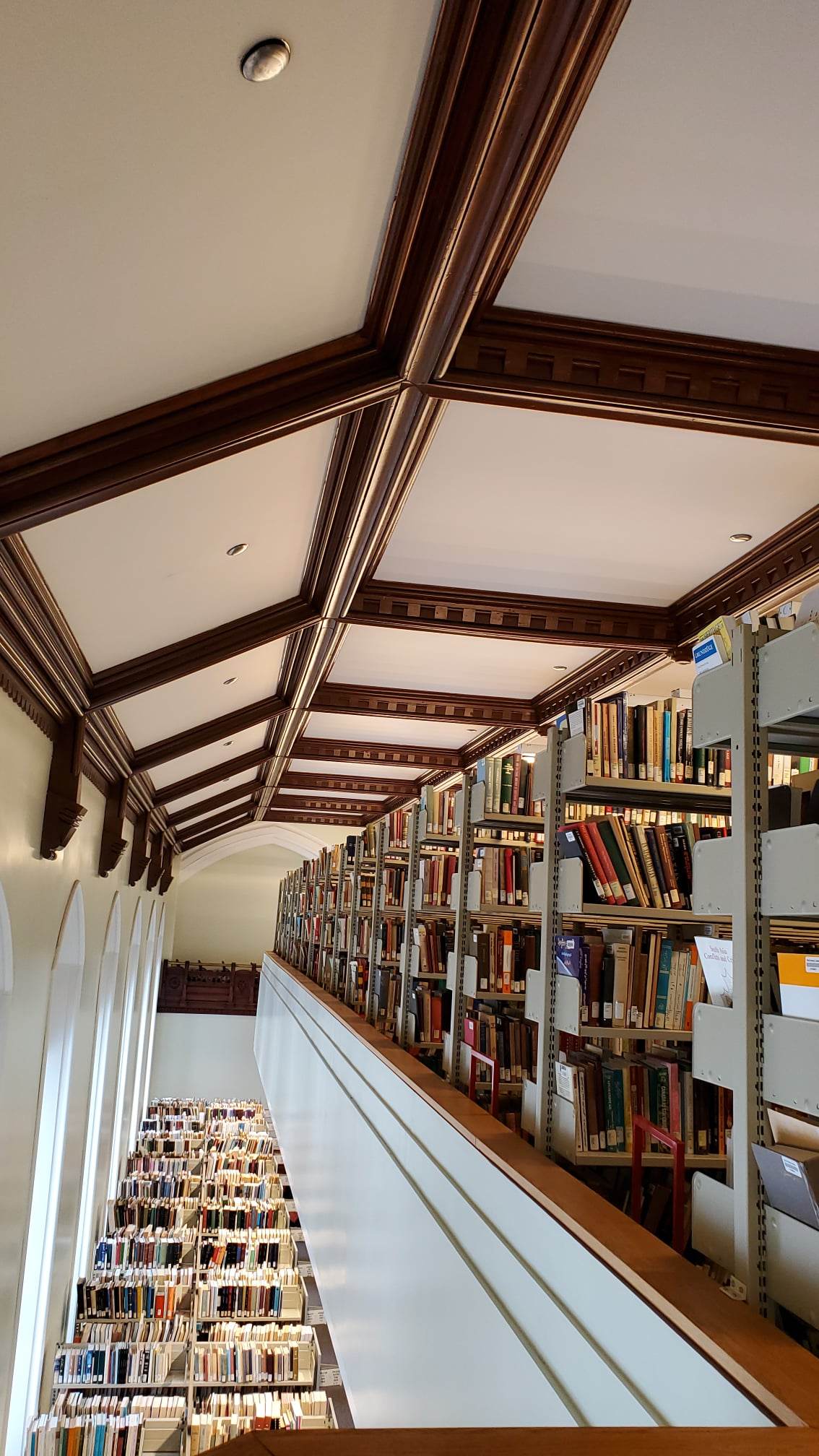 Before concluding this semester, we had the occasion to do an email interview with one of our Library student worker, Dhruv Mehndiratta, with whom we had the opportunity to work for few semesters.
We would like to thank Dhruv and all our student workers for their hard work and dedication!
1.Please tell us a little about yourself.
I'm an international student from India, majoring in Mathematics and Economics (minoring in Political Science). Having grown up around Delhi, I know Hindi, Urdu, and English. I also took German throughout school but unfortunately am nowhere near adept at it. I joined McGill in Fall 2020 as a U0 student, but, courtesy of COVID-19, was only able to come physically to Montreal the next year in August 2021 for the upcoming Fall semester.
2.What made you want to apply to work for the library?
Other than the obvious perks of it being a campus job perfectly suited for a part time employee/full-time student, the thing that really drew me to work at the library was the opportunity to undertake organizational tasks in a calm and orderly manner – and get paid for it! I've always taken comfort in order and organization and knowing I would get to do it in a positive working environment with union protection & rules was all I needed to know before applying.
3.What kind of work have you been doing?
The work has varied over time, but so far I have done barcoding, vacuumed books in HSSL1, updated records on WMS2, re-shelved books, assisted patrons in a number of ways, installed and shifted books onto new shelves.
4.Has working in the library helped you in any way or form?
Other than the regular stream of income, working in the library has given me the opportunity to get to know some great people, feel a part of the city, as well as providing me with something solid but still flexible to fix my schedule and keep myself busy.
5.Have the other languages you know helped you in you work in the library?
While my knowledge of Hindi and Urdu hasn't been necessary, it is fun to sometimes be able to pick up a book and understand what it says while most other in the university would not. Plus it's always fun to hear some people confidently mis-pronounce words in a language you know very well.
6.What aspect of the work did you like the most?
My favourite task so far has easily been updating records on WMS. I find it easy to get in a continuous rhythm and on occasion I don't even notice how much time has passed. In general, however, the organizational nature of most, if not all tasks, is what I enjoy most.
7.What is –so far– your most vivid memory of your times as a student time at McGill?
On March 20 of 2022, I was in a café around Rue Rachel and saw a bunch of McGill students in giraffe costumes jaywalking. I've seen funnier things happen, for sure, but as far as vividity goes, that's number one.
8.Do you have any suggestion or recommendations for other students like yourself? Is there anything you would like to share about your experience of working and studying?
I would definitely recommend getting a Work/Study Authorization and submitting an application to a bunch of on-campus jobs, all McGill libraries included. It allows you to meet a bunch of people, get some professional experience (which is especially important if you're an international student wanting to stay in Canada), provides you with a constant source of income which can either finance your lifestyle or give you with the opportunity to start saving, and the hours are extremely flexible. As far as studying goes, if you have the opportunity to take only 4 courses a semester instead of 5, do it, because you will definitely understand the material better. I've always had to take five course semesters, and there's always been at least one course where I feel like I could've learned better and more efficiently, even if I ended up with an A. A way to get some four course semesters if you're on a tight schedule with regards to your degree is to take some summer courses.
9.Is there anything else you would like to share with us?
I feel like I've shared all I can. Working at the library has been a great experience and everyone who has the ability to try and work there if they can!
Thank you very much for your time, Dhruv, and we would like to wish you best of luck in all your endeavor!
1.HSSL: Humanities and Social Sciences Library
2.WMS: Worldshare Management Services is Library cloud-based management platform.
Disclaimer: The views expressed do not necessarily represent the views of the Islamic Studies Library.