Arabic Collections Online (ACO) is a publicly available digital library of public domain Arabic language content.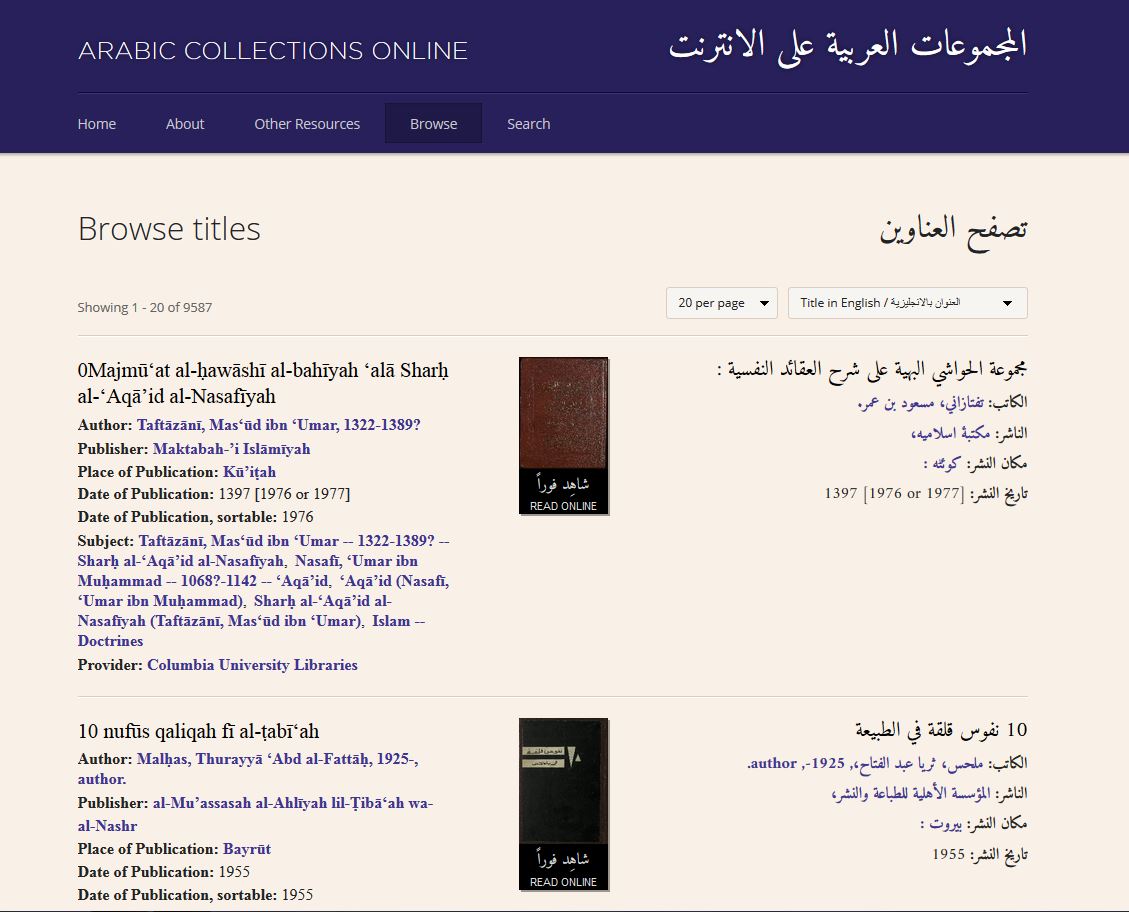 ACO currently provides digital access to 9,587 volumes across 6,039 subjects drawn from rich Arabic collections of distinguished research libraries. ACO contributing partners are New York University, Princeton, Cornell, Columbia, American University in Cairo, American University of Beirut and United Arab Emirates National Archives. This project aims to feature up to 23,000 volumes from the library collections of NYU and partner institutions.
ACO mission is to digitize, preserve, and provide free open access to a wide variety of Arabic language books in subjects such as literature, philosophy, law, religion, and more. Many older Arabic books are out-of-print, in fragile condition, and are otherwise rare materials that are in danger of being lost. ACO will ensure that this content will be saved digitally for future generations.
ACO can be used by students, scholars, academics, researchers, librarians, and general interest readers. All out-of-copyright books from NYU and partner institutions are selected for ACO. These titles, in turn, have been collected over centuries by subject specialists at each respective institution for their academic quality and relevance to intellectual and literary inquiry.
ACO digital library website is presented in both Arabic and English side by side. There is no need to switch between Arabic and English. Before searching the collections, it is useful to read the tips in Arabic transliteration which were made to facilitate the search.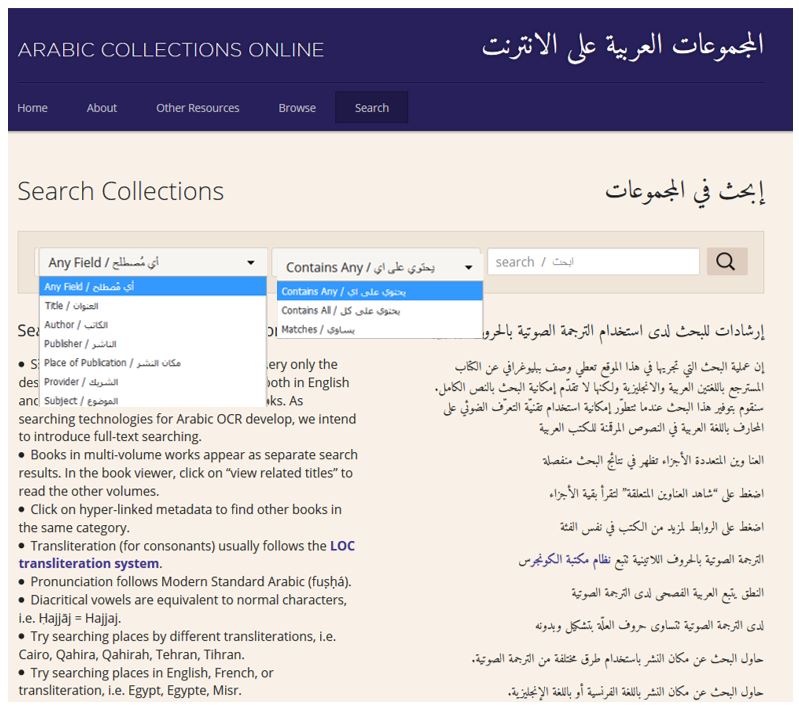 All digital imaging meets the Federal Agencies Digital Guidelines Initiative (FADGI), which was developed with wide review and consensus by the cultural heritage community's digital experts.