A Corpus of Arabic Legal Documents (CALD) is a database of edited (transcribed) primary source materials from the pre-modern period (8th-15th century). According to the creators, CALD "is the first-ever collection of scattered editions of legal documents often [provided] with improved readings compared to earlier print versions".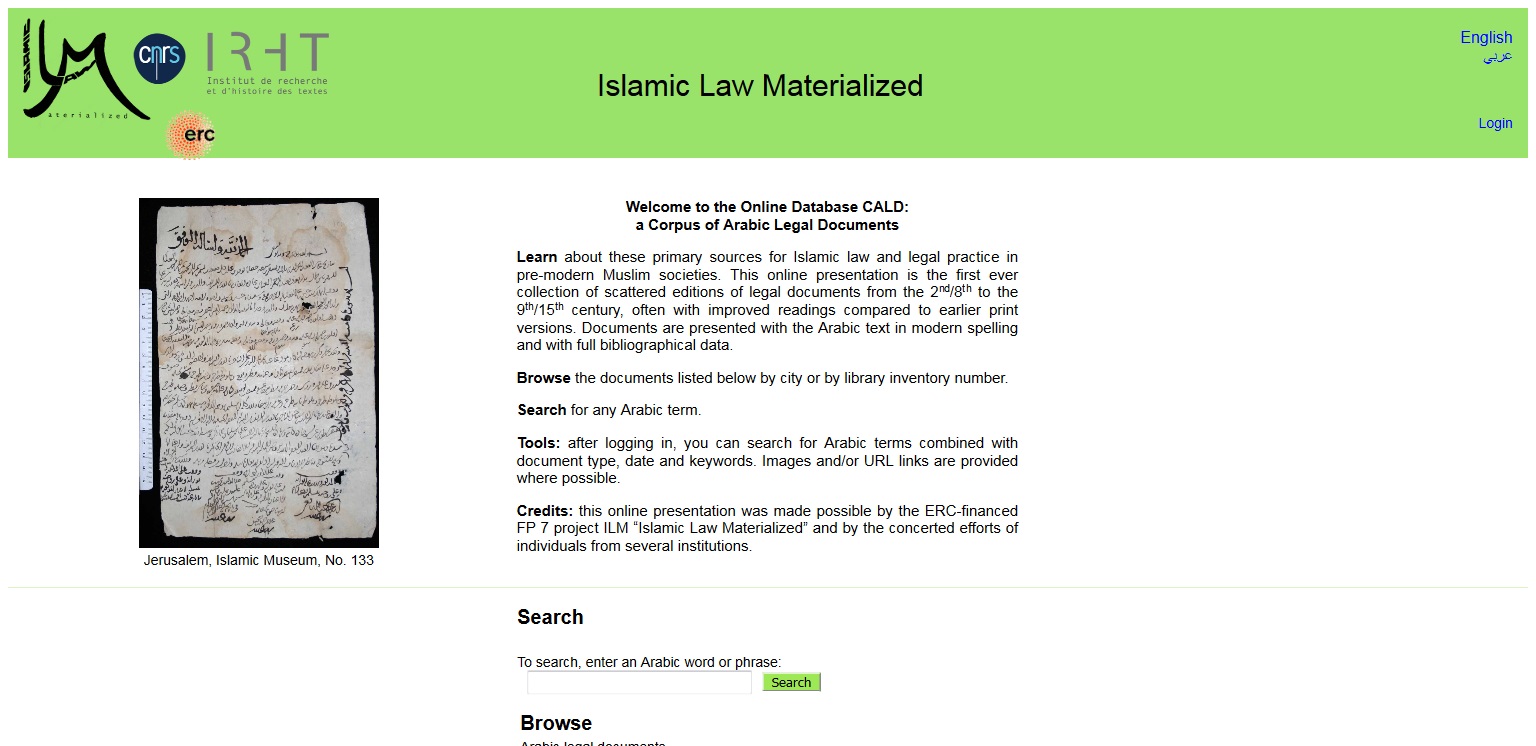 CALD includes a great variety of documents, such as sales contracts, lease contracts, acknowledgements, charity aims, court attestations, etc., available in PDF with the original Arabic text in modern spelling as well as complete bibliographical data. In addition, images of original materials and/or URL links are provided when possible.
Visitors can b
rowse
documents either by location (city) or library inventory number, or search the database for legal terms in Arabic.For greater access to CALD's functionalities, visitors can
create an account
: logging in allows to cross-search Arabic terms, document types, dates and keywords.
The interface is available in French, English and Arabic.