The Calligrapher platform is the first online platform to teach Arabic calligraphy and decoration online, by a handful of professional calligraphers who have been carefully selected to share their experiences through training courses. It is one of the winning initiatives for the year of Arabic Calligraphy 2020, as the platform has become open to all with free courses and lessons.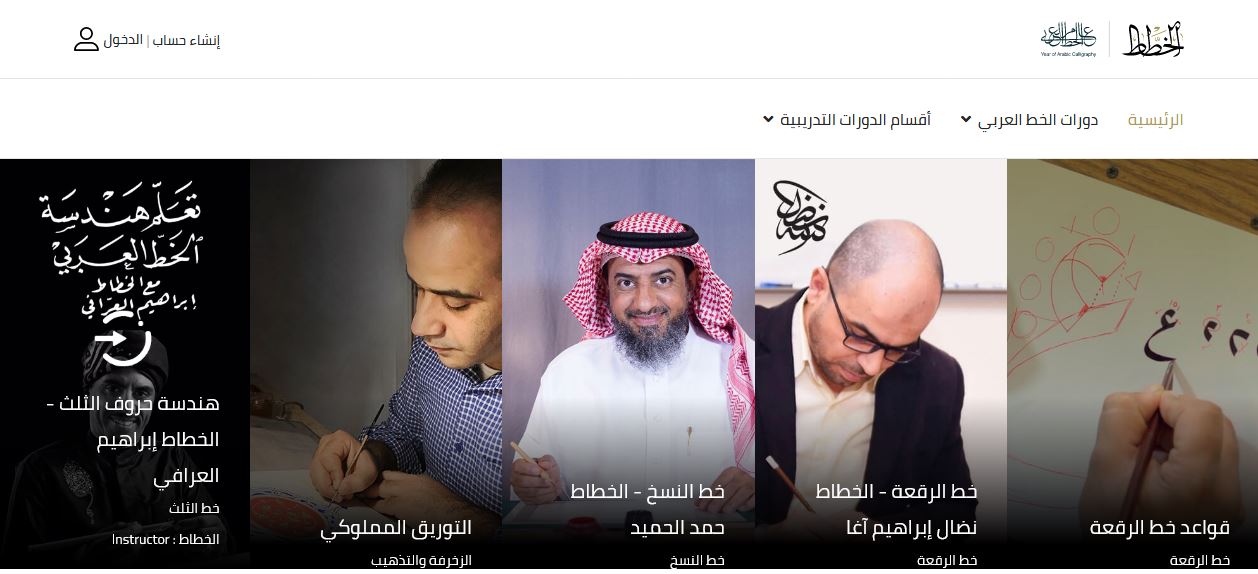 The Calligrapher Platform will provide those interested in learning Arabic calligraphy and Islamic decoration an opportunity to learn the basics of Arabic calligraphy, its arts and methods via training courses, projects and professional workshops.
There are many different calligraphic styles used for writing the Arabic script. The platform will give the trainees the option to choose the calligraphic style, Thuluth, Naskh, Reqa,  Diwani, Kufic and Maghrebi, they wish to learn and the calligrapher they prefer to be the instructor. During the training period, the trainees will be provided with applications and exercises through which they will gain the artistic skills they seek.
The platform offers various training courses, including professional courses in
the types of Arabic calligra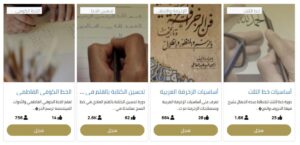 phy, explanation of the alphabets and how to combine them, writing the words and expressions, improving handwriting, training in making calligraphic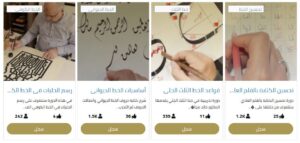 paintings and artwork in Arabic   calligraphy, letter formations, gilding, Islamic decoration, drawing and coloring, the art of paper marbling and Ebru (needle art). The platform will also give the trainee the opportunity to develop Arabic computer fonts by learning designs and programming fonts.

The Calligrapher الخطاط platform aims
to be the first electronic platform to teach Arabic calligraphy.
to provide specialized and professional training courses.
to teach Arabic calligraphy in an easy and more effective way.
to follow up and communicate with professional calligraphers.
to improve the level of those wishing to learn Arabic calligraphy.
to preserve the heritage of Arabic calligraphy and disseminating it internationally.
All what is required is a name, a password and an email account to start your journey with the Calligrapher platform, create an account. There is no specific time for membership to expire and you can follow and watch the sessions with unlimited number. While beginner level courses that provide the basics are completely free, advanced level courses are offered for a fee. It is important to note that the platform is uni lingual, Arabic only.
The platform also welcomes professional calligraphers from around the world to join as instructors, for more details click here.