The Hispanic Digital Library is the digital library of the Biblioteca Nacional de España. It provides access free of charge to thousands of digitized documents, including books printed from the 15th to the 20th century, manuscripts, drawings, engravings, pamphlets, posters, photographs, maps, atlases, music scores, historic newspapers and magazines and audio recordings.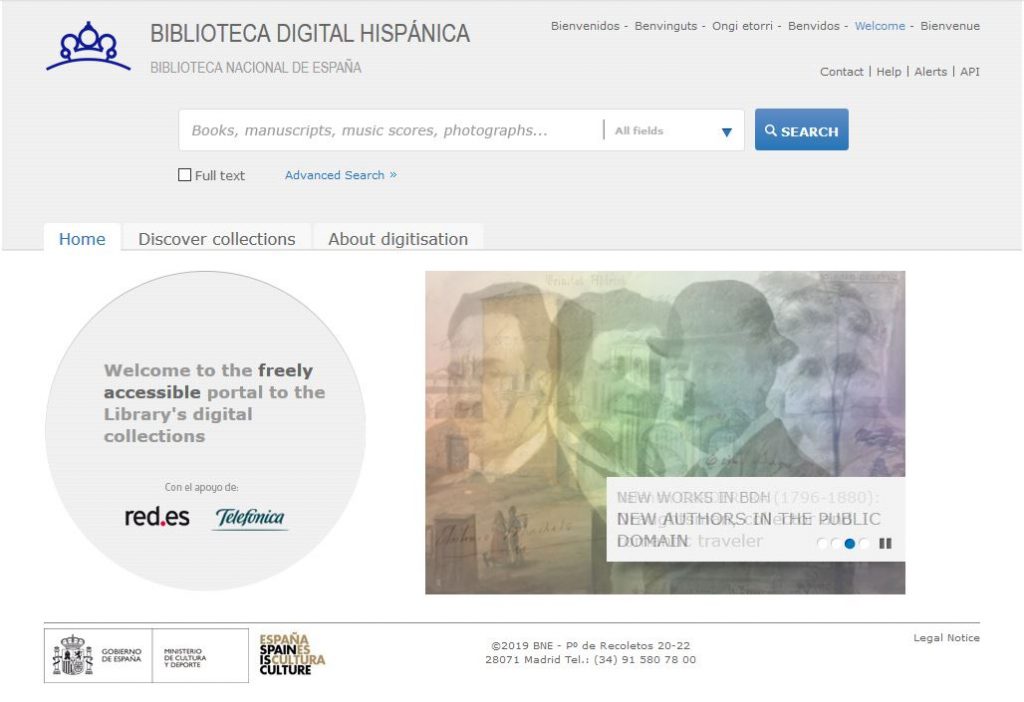 When it was launched in January 2008, the HDL had around 10,000 works. Today it comprises more than 222,000 titles (as of January of 2020) works on all topics in all documentary forms, freely accessible from anywhere in the world.
The Hispanic Digital Library has 212 digitized Arabic documents that are worthwhile exploring, divided into the following material type:
134 manuscripts
75 books
2 cartographic material
1 hand-written music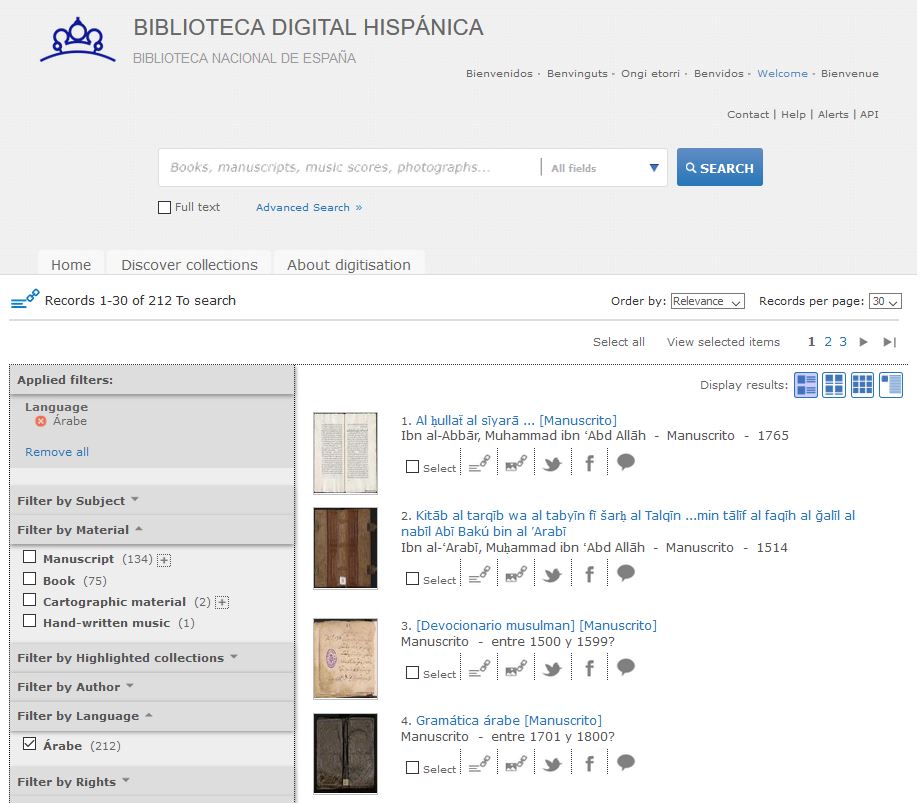 There are 9 drawings on lacquered hard cardboard dated between [1800-1899] classified by language: Irani, in addition to 4 documents in Persa Antiguo and Persa Moderno.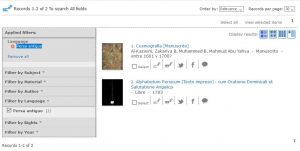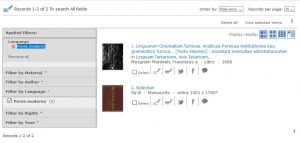 Documents are organized according to three basic access methods, in addition to the traditional simple and advanced searches:
Access by topic, in keeping with the Universal Decimal Classification structure
By type of material
Featured collections, due to their relevance, interest, attraction or importance
The website is available in Spanish, English and French, in addition to other languages spoken in Spain.