The McGill Islamic Studies Library Collections include over 750 lithographed volumes in Arabic, Ottoman Turkish, Persian, and Urdu. These books were published between the second half of the 19th century and the first half of the 20th century in the Middle East (Egypt, Iran, Saudi Arabia, Sudan, and Turkey), North Africa (Morocco), and South Asia (India, Pakistan).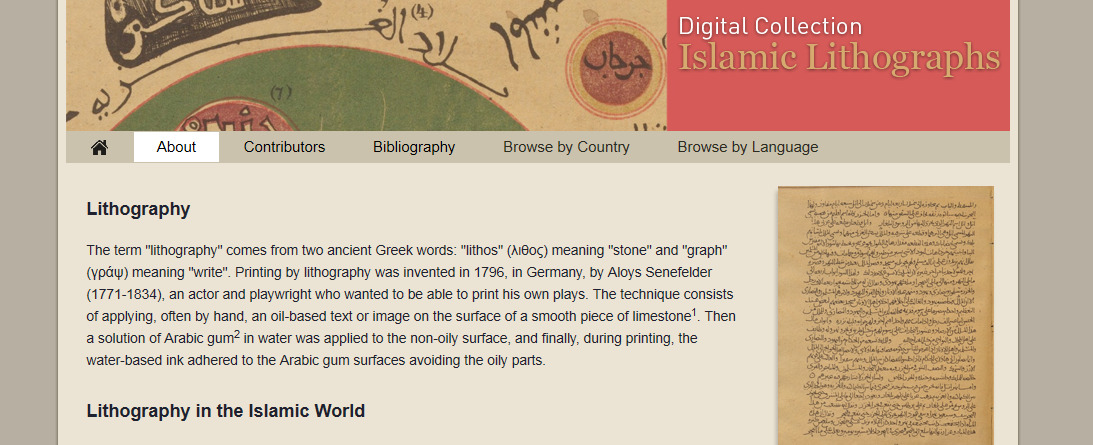 The McGill Library's Islamic Lithographs digital Collection started with a selection of sixteen Arabic lithographed books, which were physically displayed in the Islamic Studies Library between February 1st and September 30th 2014. The collection now includes 56 titles, and is a continually updated resource.
Visitors can browse the collection by country of publication or language. All books are accessible full text, either in PDF on the McGill website, or using the online reader of the Internet Archive. Each lithograph is described in a detailed bibliographic record which includes a dynamic bibliographic citation: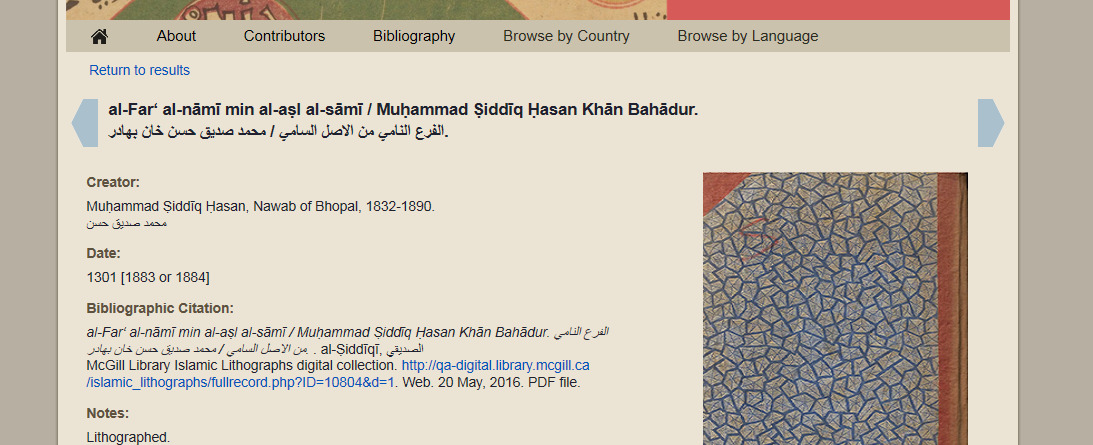 Visitors interested in learning more about the history of lithography in the Middle East and South Asia will find an extensive bibliography.
For more information, please contact the Islamic Studies Library, McGill University Library.