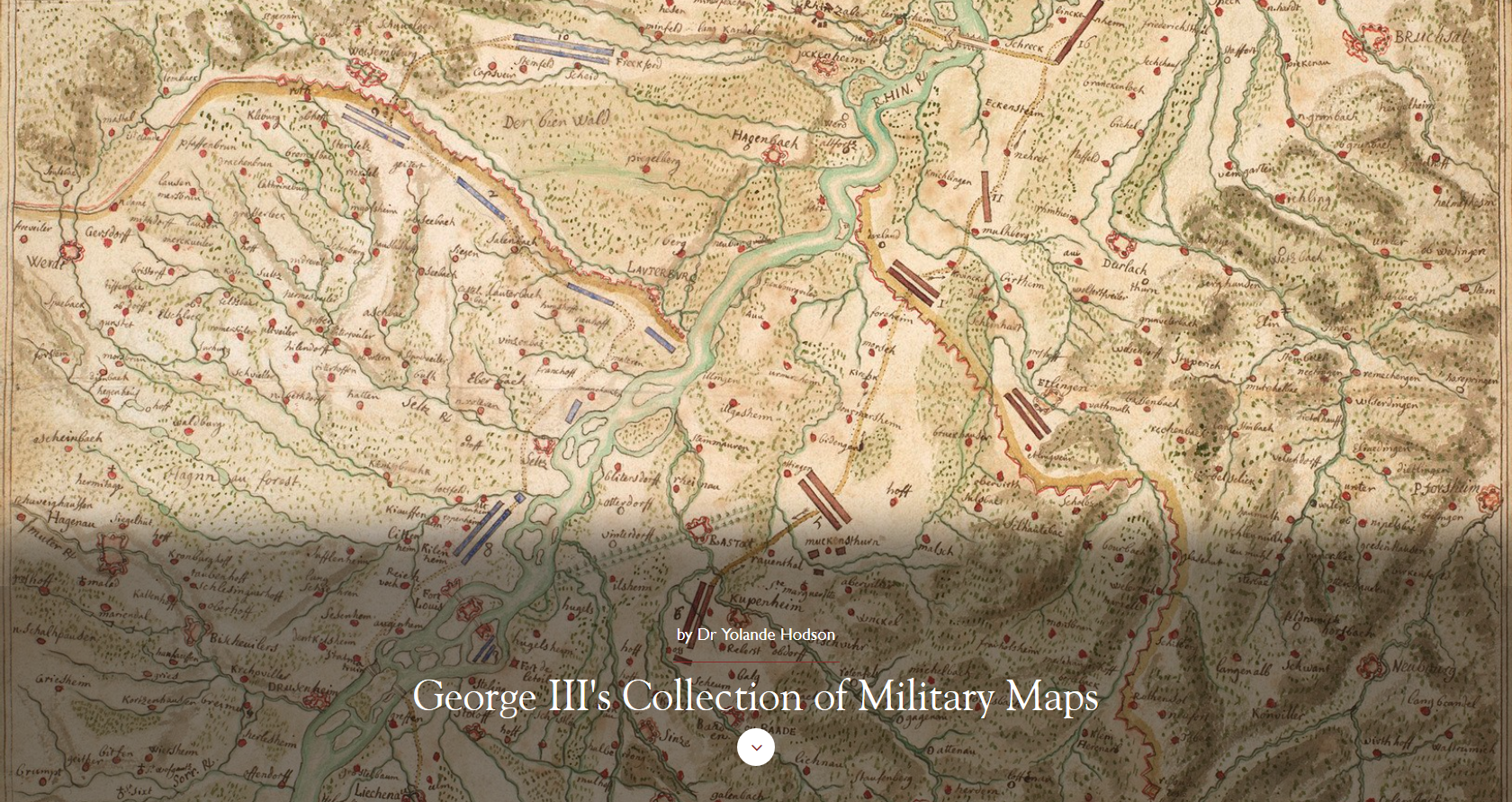 King George III's collection of military maps includes 3,000 maps, drawings and prints, collected by him but also by other individuals. The two main collections he acquired are that of his uncle, William Augustus, Duke of Cumberland (1721–65), and that of the Italian art patron Cassiano dal Pozzo (1588–1657). In addition to these, George III acquired hundreds of maps of contemporary conflicts.
The Royal Collection Trust whose mandate is to look after the British Royal Collection, recently digitized this military maps and created a digital collection. Although focusing primarily on European conflicts, the collection includes a significant number of maps of the Ottoman Empire, North Africa and South Asia. The main navigation map (below) allows visitors to navigate the collection by geographical area.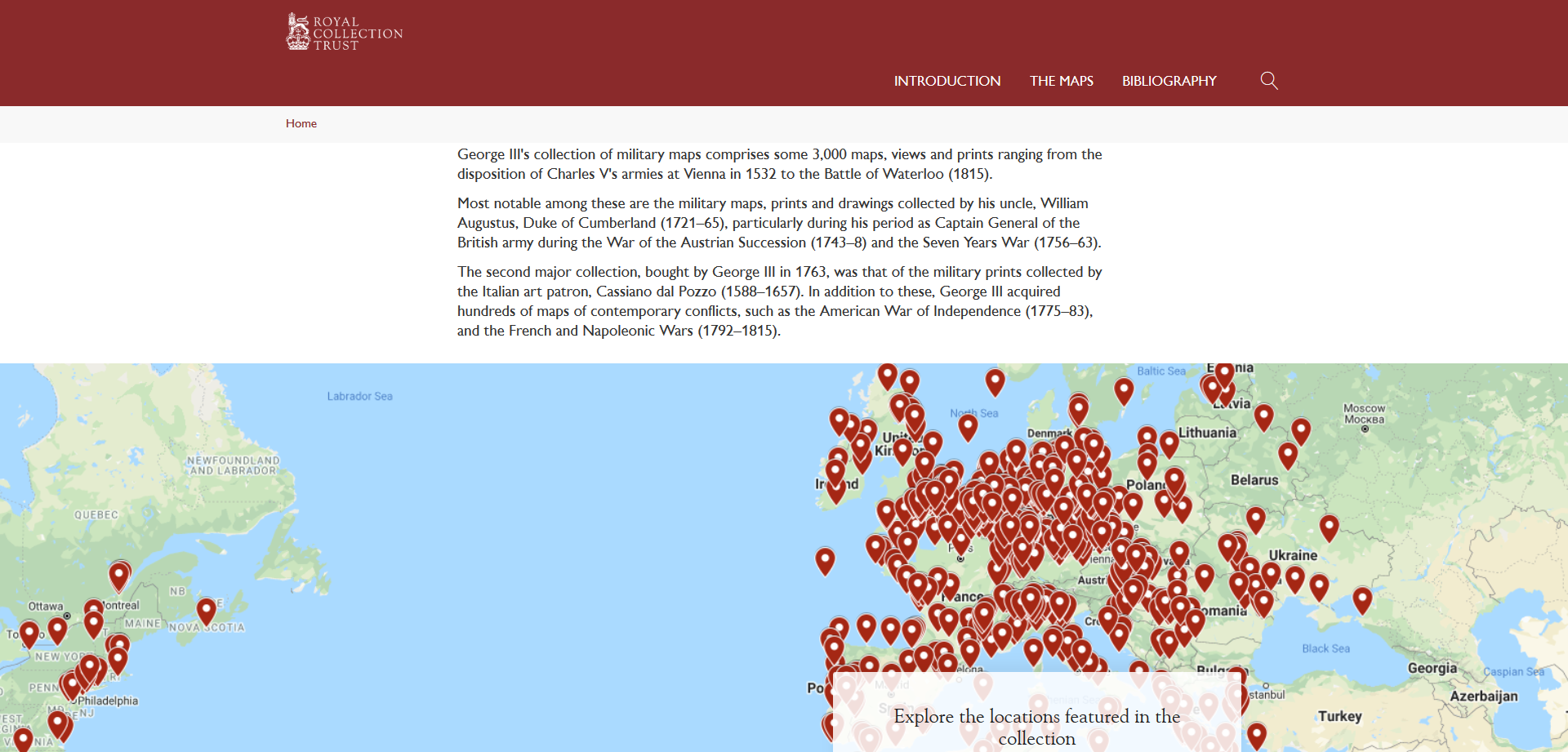 But the collection is also discoverable by time period or conflict: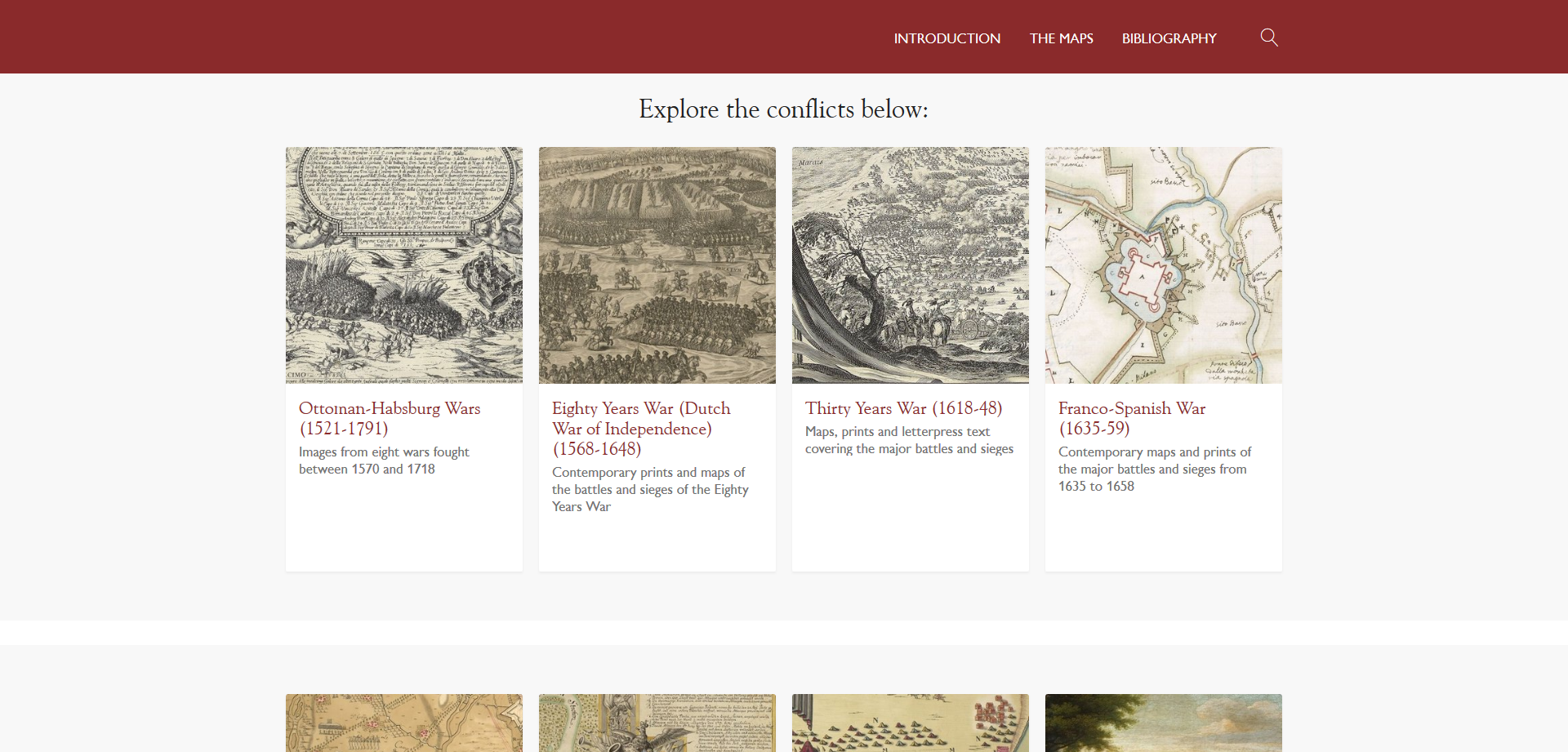 Collections of particular interest to Islamic, Middle East, and South Asian studies scholars are the following:
The materials can be opened directly in the web browser or in the detailed object viewer shared. They can also be shared (Facebook, Twitter, Pinterest, email) and downloaded in very high definition.