Harvard's Islamic Heritage Project (IHP) is a digital collection of 280 Islamic manuscripts, more than 50 maps, and 275 published texts from Harvard's renowned library and museum collections. IHP materials date from the 10th to the 20th centuries CE. These materials are freely available to Internet users worldwide.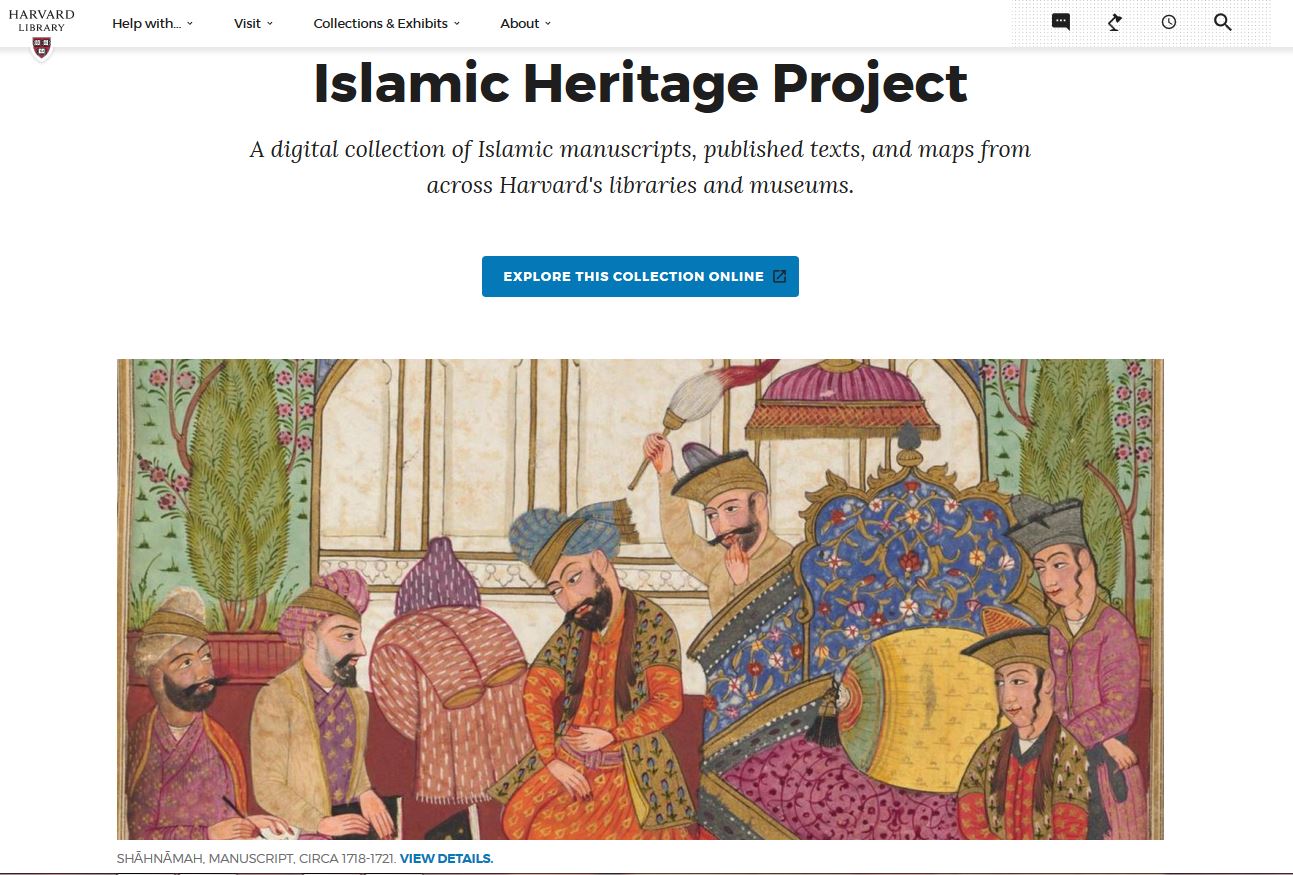 IHP is made possible with the generous support of Prince Alwaleed Bin Talal.
The IHP expresses the missions of its two coordinating partners.

The Prince Alwaleed Bin Talal Islamic Studies Program at Harvard University, which enhances Harvard's ability to keep pace with increasing demands for knowledge and understanding of the Islamic tradition.

The Harvard University Library Open Collections Program, which shares the University's intellectual wealth by developing and freely sharing digital collections on topics of contemporary concern that support teaching and learning.
Totaling over 156,000 pages, which represent the following:
Regions
Saudi Arabia

North Africa & Egypt

Syria, Lebanon and Palestine

Iran, Iraq and Turkey

South, Southeast, and Central Asia
Languages
Primarily Arabic

Persian, and Ottoman Turkish

Urdu, Chagatai, Malay and Gujarati

Indic languages and several Western languages
Subjects
Religious texts and commentaries

Sufism

History

Geography

Law

Sciences (astronomy, astrology, mathematics, medicine)

Poetry and literature

Rhetoric

Logic and philosophy

Calligraphy

Dictionaries and grammar

Biographies and autobiographical works.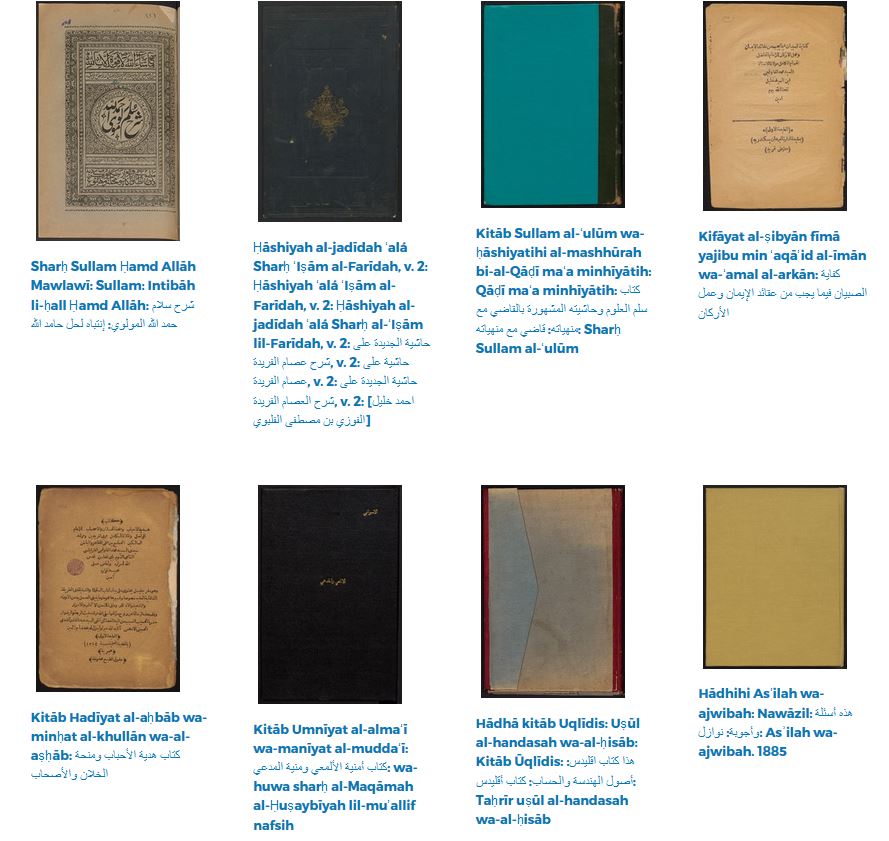 Materials digitized for the IHP are limited to those in the public domain. In selecting materials for the Islamic Heritage Project, materials that are available in digital form elsewhere were excluded. Photographs and works of art were deemed out of scope. Microfilm was selected only in a few cases.
Following the guidelines of the Houghton Library Single-Item Manuscript Manual to produce full-level records for each manuscript. These guidelines mandate use of AACR2/APPM, MARC 21, LCNAF, LCSH, AAT, and the application of ALA-LC Romanization tables. All records are stored in centrally supported library systems using open protocols (MODS, OAI–PMH).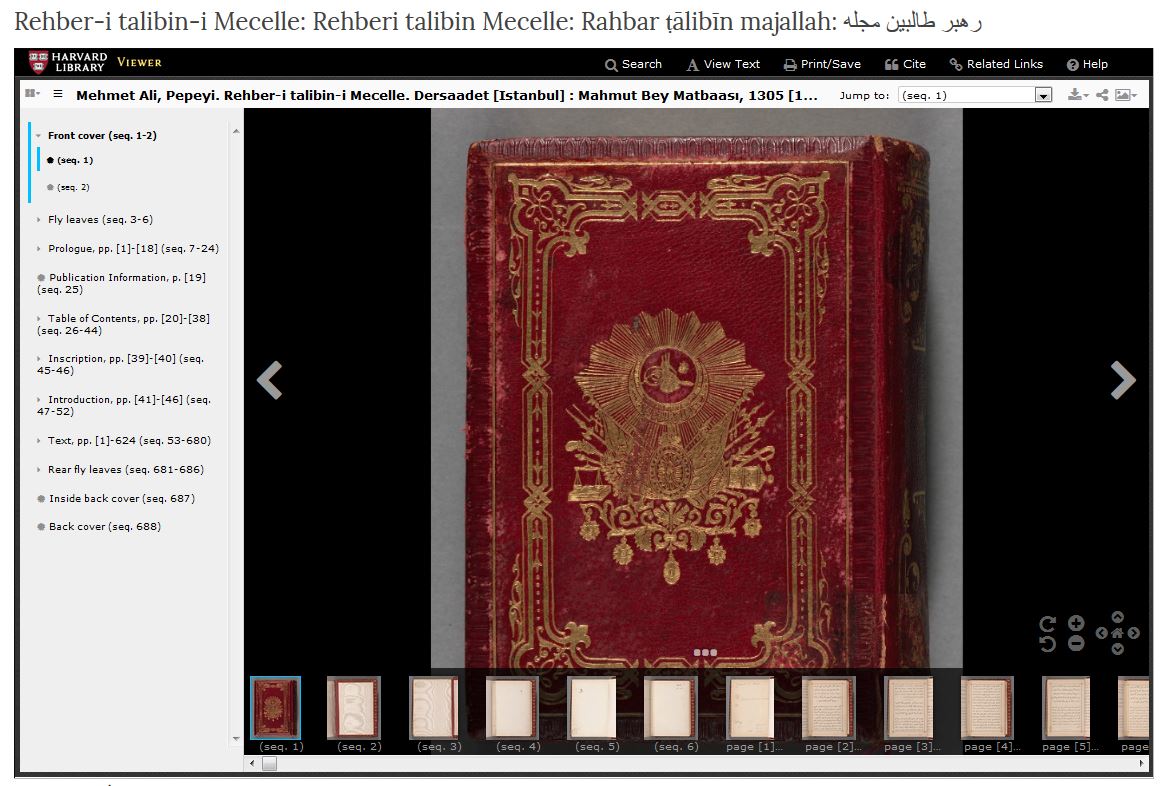 The Harvard Library Viewer is a new image viewing platform based on the open source Mirador project and compatible with the IIIF (International Image Interoperability Framework) standard.
Besides core page-viewing capabilities such as page-turning navigation, table of contents, full text search and print (PDF download), the Harvard Library Viewer implements frequently-requested features, including:
Two-page and scroll views
Improved page image rotation, zooming and panning
Comparison of IIIF-compatible documents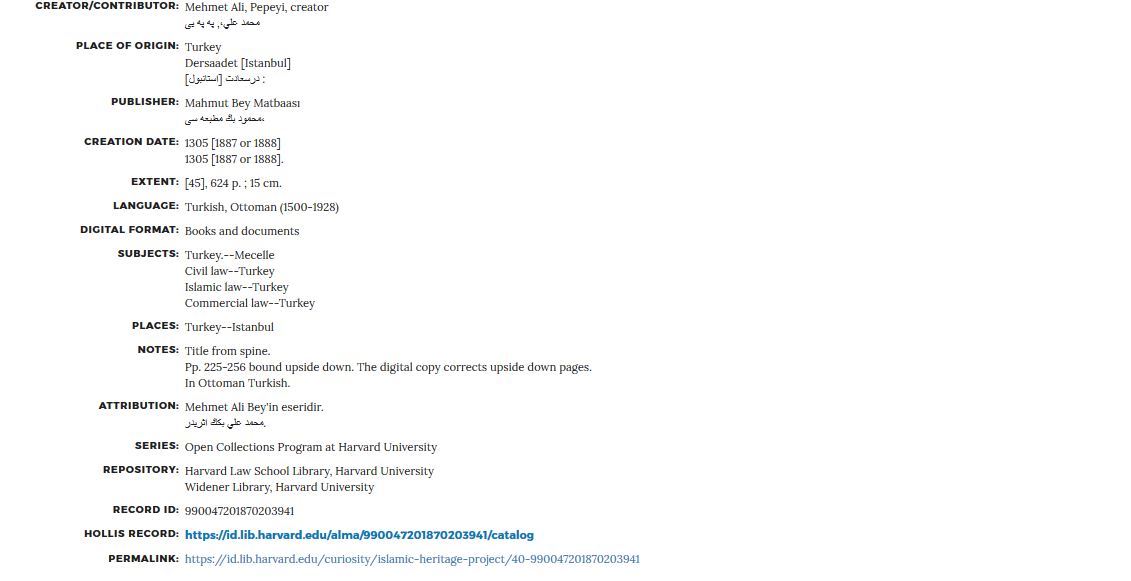 Additional materials may be added to the IHP over time.