Launched in Cairo (Egypt) in 2003 by Issandr El Amrani, a Moroccan-American writer and analyst, The Arabist is an independent blog covering "the domestic politics of Arab countries". If the primary focus lies on Egypt, the blog also aims at exploring "broader issues in the Arab world, US policy in the Middle East, the Israeli-Palestinian conflict, and cultural developments throughout the region". The blog is maintained in collaboration with Ursula Lindsey, a journalist interested in "culture, education and politics in the Arab world", and welcomes contributions from multiple contributors, journalists and/or academics specializing in the region. After a very prolific decade, The Arabist is now less frequently updated, but remains nevertheless a valuable and reliable source of information for scholars interested in contemporary Arab politics.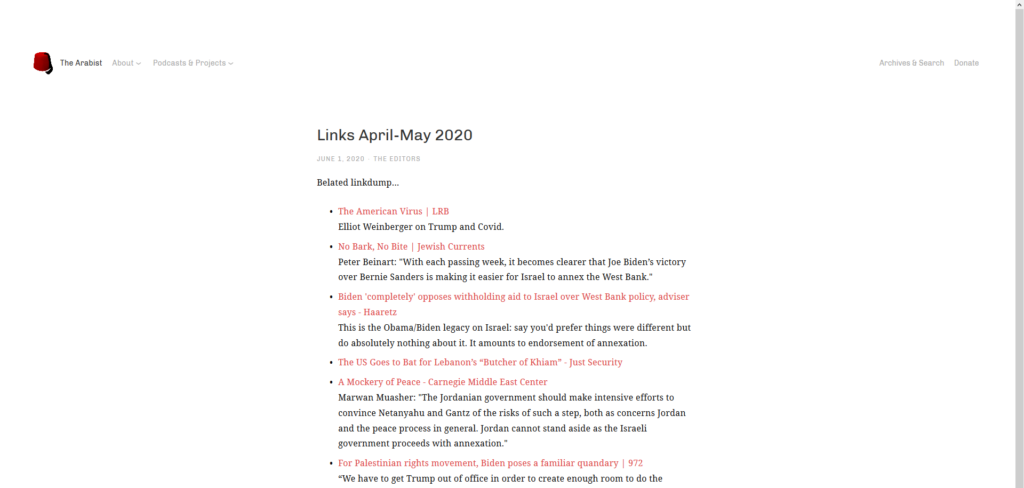 The main page is used for posting links relevant to the themes of the blog, and is updated every couple of months. The Podcast & Projects tab in the top-left menu leads to additional resources: podcasts, press articles in translation, a guide to Egyptian political, economic and social issues, and an Egyptian magazine's archive.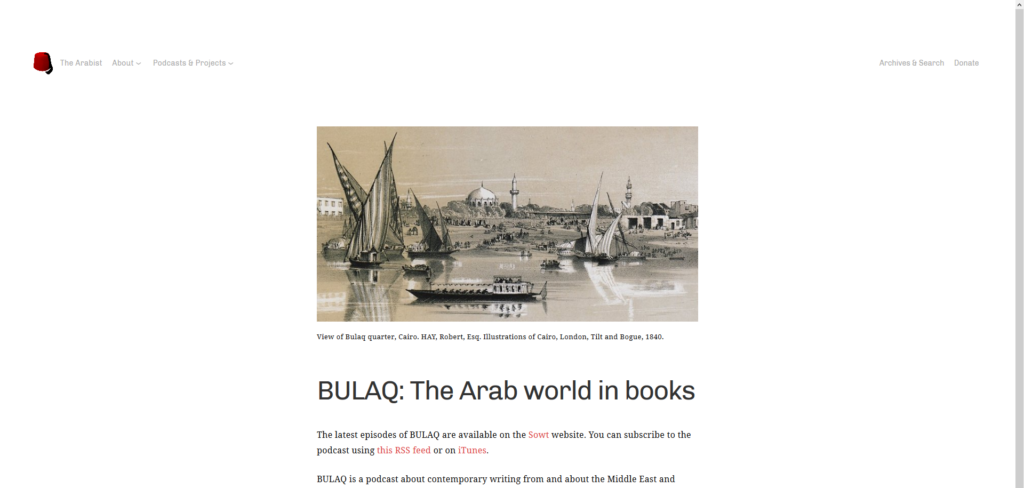 Bulaq: The Arab World in Books is a podcast started in November 2017. Co-hosted by Ursula Lindsey and Marcia Lynx Qualey, book critic, editor, ghostwriter, and literary consultant and editor-in-chief of ArabLit, Bulaq looks at the Middle East and North Africa "through the lens of literature and at literature through the lens of current events".
From 2009 to 2014, The Arabist Podcast focusing on Egyptian politics during the revolution and its aftermath was co-hosted by Issandr El Amrani and Ursula Lindsey.
The 80+ episodes of both podcasts can be listened to and/or downloaded from their respective pages.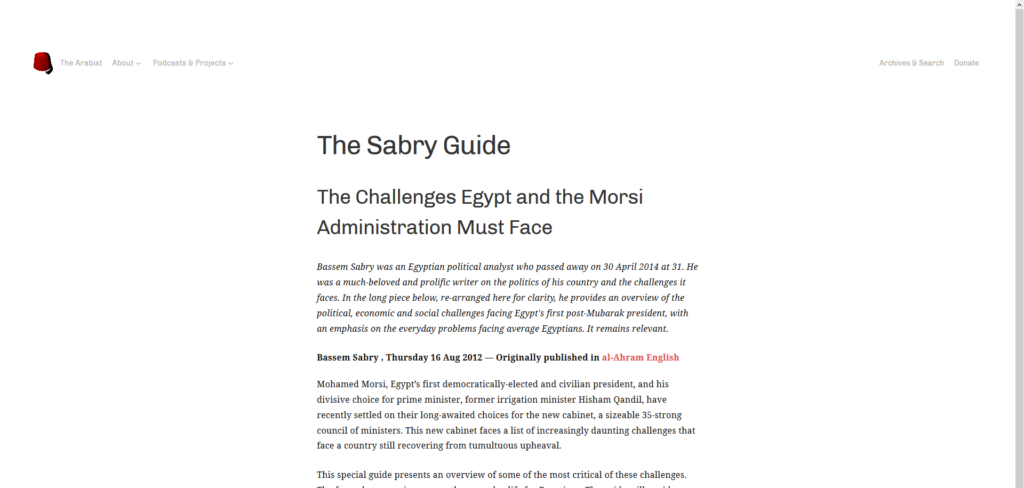 The Sabry Guide was developed in 2012 by Bassem Sabry, an Egyptian political analyst who passed away prematurely in 2014, to provide an overview of the political, economic and social challenges facing post-Mubarak Egypt, with a a focus on the everyday problems encountered by the Egyptian population. Re-arranged for clarity, this guide will be of interest to scholars working on contemporary Egypt.
From 2011 to 2018, in partnership with the firm Industry Arabic, 'The Arabist' regularly published materials selected from the Arabic press In (English) Translation.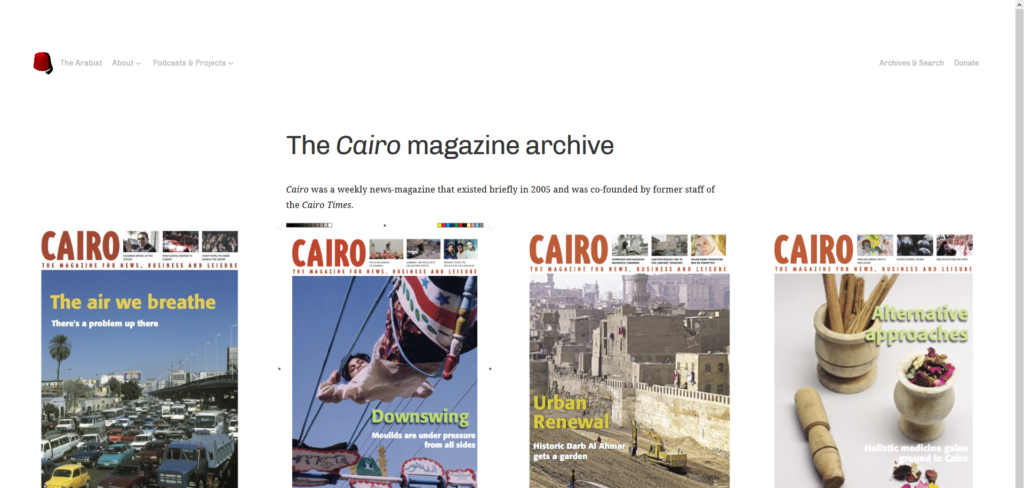 Last but not least, The Cairo magazine archive makes available the 30 issues of this "magazine for News, Business and Culture" published between March and November 2005.