Each year the Cundill History Prize, administered by McGill University and selected by an international jury, recognizes a book that "embodies historical scholarship, originality, literary quality and broad appeal." It is the most lucrative prize of its kind, with winners receiving an award of US$75,000 and two runners-up receiving US$10,000.
This year's finalists are:
Rebecca Clifford, Survivors: Children's Lives After the Holocaust (Yale UP)
Marie Favereau, The Horde: How the Mongols Changed the World (Belknap Press of Harvard University Press)
Marjoleine Kars, Blood on the River: a Chronicle of Mutiny and Freedom on the Wild Coast (The New Press)
The winner will be announced December 2nd.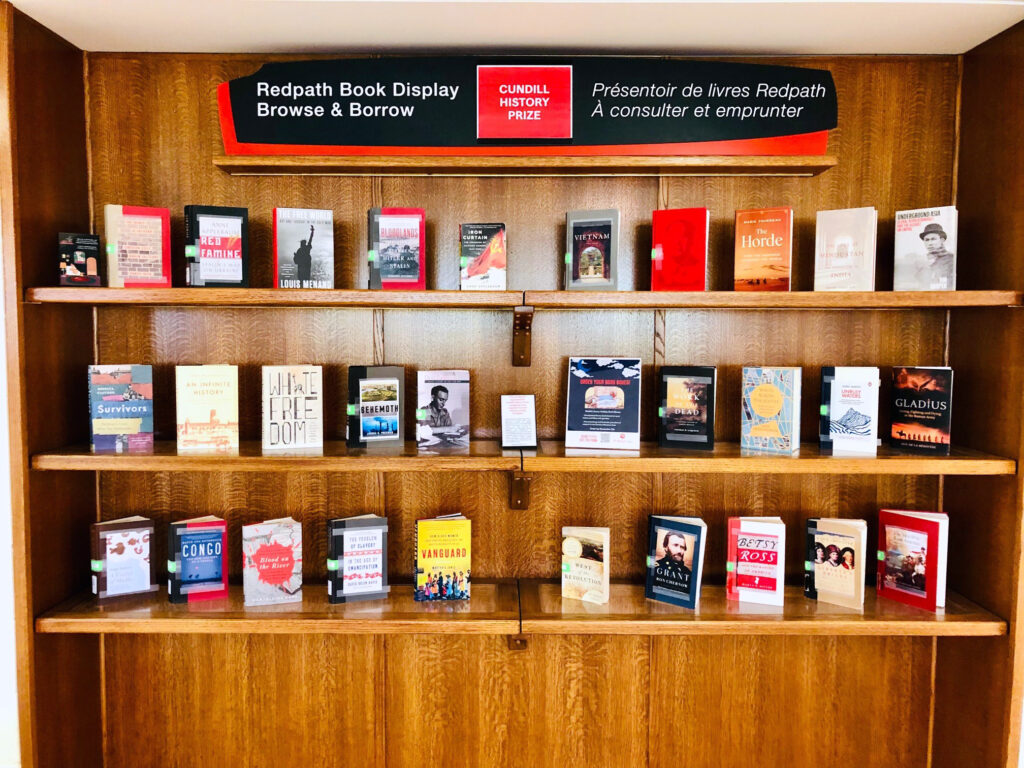 To highlight the achievements of this year's nominees, as well as those of previous years, the Humanities and Social Sciences Library has put together a book display on the main floor of the Redpath Library Building. It consists of longlisted, shortlisted, and finalist titles from the past several years. Please take a look and borrow one today!