Give Your Ideas a New Dimension

Have you been planning a workshop, pondering a research idea, scripting a university podcast, or working on a cell model for biology class? Go no further. The next step is right around the corner.
Located in the front nook of the Redpath Library Building's main floor, the McGill Library's Innovation Commons is here to transform your research experience. Supplying a range of unique services, the Commons aims to provide members of the McGill Community with resources to enrich their work through the aid of enhanced technological equipment and collaborative workspaces.
Staffed by a team of enthusiastic student assistants under the supervision of Liaison Librarian David Greene, the Commons is here to help add a whole new dimension to your work.
The Commons' 3D Printing station, Virtual Reality (VR) room and One Button Studio are housed near the McGill Writing Centre, in Innovation Commons Room B.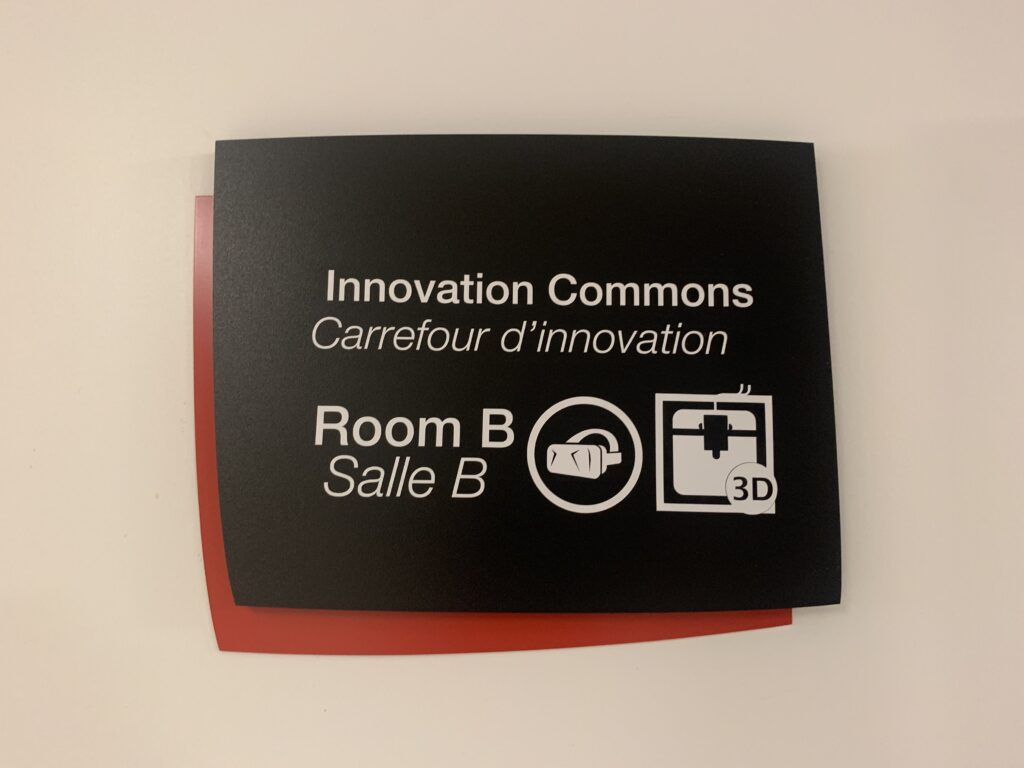 Equipped with four Ultimaker 3D printers, the 3D Printing station is frequented by students and researchers from the departments of Engineering, Architecture, and Biology, amongst others. Student assistants are available for support near the station, and library guides are available for all those new to the experience of 3D Modelling and 3D Printing. With the aid of this service, as the hours tick by, watch your creations come to life.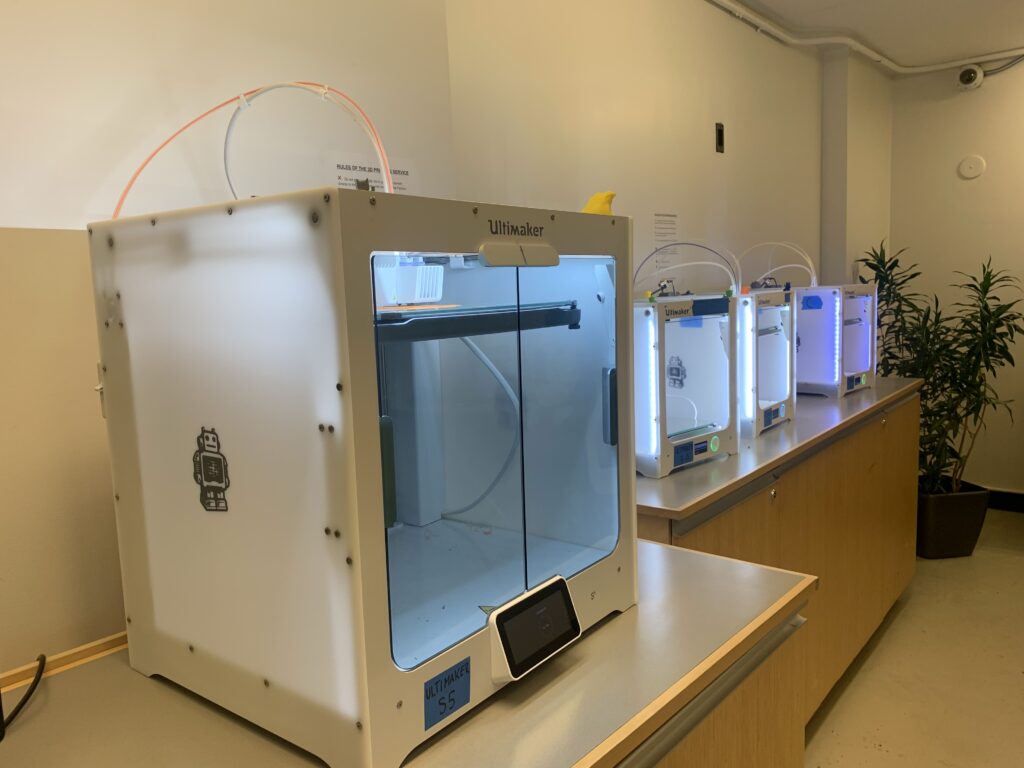 Although currently at a pause due to Covid-19 restrictions, the VR services at the Commons provide an immersive simulated experience, allowing users to interact with virtual environments using motion-controllers and VR headsets (consisting of a head-mounted display incorporating auditory and video feedback). Check for the latest information regarding the availability of VR services here.
With many classes still delivering in hybrid mode, we've saved the best for the last! The One Button Studio is sure to be a favourite amongst students and faculty, with its easy-to-use, fully automated video recording setup. The space is entirely soundproof, and includes a high-quality camera, a microphone and a studio lighting system.
The key to this fully automated space? Inserting your USB storage device into the slot system attached to the main computer. Do this and watch as the room lights up and the equipment readies itself. With the red light outside the door letting people know a recording is in session, there's no chance of being disturbed. With this facility, your next virtual presentation, student podcast or YouTube video is just a click away!
Bookings and permission may be necessary for the use of each service and must be made ahead of time. Refer to McGill Library's Services page for up-to-date and more detailed information regarding the services and hours of the Innovation Commons.