The Education Curriculum Resources Centre (ECRC) contains a curated collection of books and other formats to support the Faculty of Education curriculum. The Canadian Indigenous Picture Books: Selections from the ECRC exhibition showcases picture books, written by Canadian Indigenous authors. The book selections contain publications from Indigenous perspectives from across Canadian provinces and territories. The selections in the exhibition are contained in this bibliography: https://mcgill.on.worldcat.org:443/list/18108355.
Picture books or picture story books combine illustrations with short narratives and their audience is usually young children. The imagery in a picture book helps bring the story to life and assists beginning readers to follow the storyline. Picture books are essential teaching and learning resources and have been recognized for their ability to engage students and teach self-awareness.
I have highlighted two book selections in this post. One of the featured authors is C.J. Taylor, an acclaimed artist and children's author of Mohawk heritage who was born in Montreal in the 1950s and raised in the Eastern Townships. C.J. Taylor credits Tundra Books' publisher May Cutler for her support and encouragement to enable her work to be first published. Read more about C.J. Taylor in the Canadian Review of Materials profile: https://www.cmreviews.ca/cm/profiles/taylor.html
Also included, is Inuit storyteller, Michael Kusugak's picture book entitled My Arctic 1,2,3. This counting book introduces its readers to arctic animals, landscapes and people. Read more about Michael Kusugak on his website: https://www.michaelkusugak.com/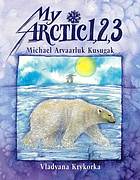 Kusugak, M., & Krykorka, V. (1996). My Arctic 1, 2, 3. Annick Press.
The ECRC picture books are superimposed over a series of Canadian Indigenous maps created and published by Aaron Carapella called "Tribal Nations Maps". Tribal Nations Maps is a U.S. Indigenous company dedicated to representing all historical Indigenous nations across the Western Hemisphere, using traditional and given tribal names. The Tribal Nations Maps are located in the Humanities and Social Sciences Library, Map Room (second floor) and are available by consultation only.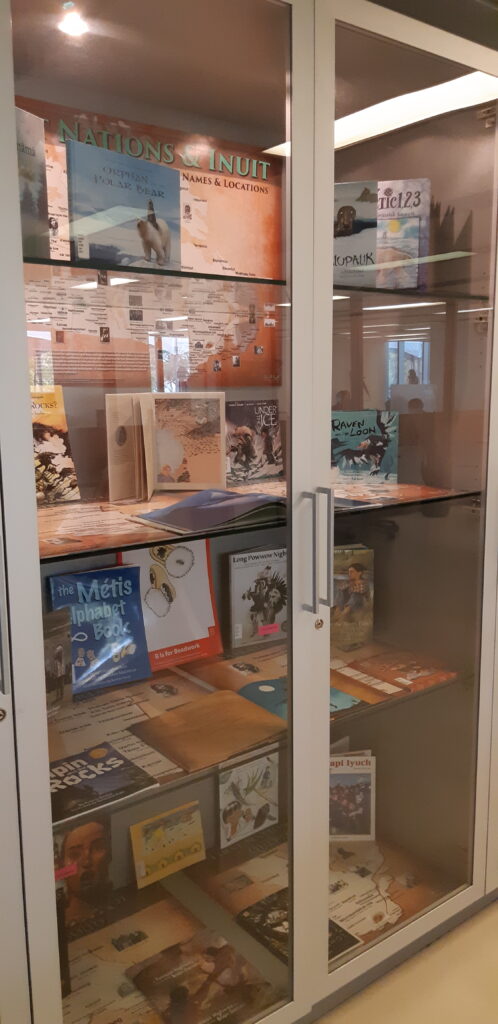 The exhibition Canadian Indigenous Picture Books: Selections from the ECRC will be on display in the Redpath Exhibition display cases from November 5, 2021 until the end of the month. For more information about this exhibition, please contact sharon.rankin@mcgill.ca, Education Liaison Librarian, McGill University Library.