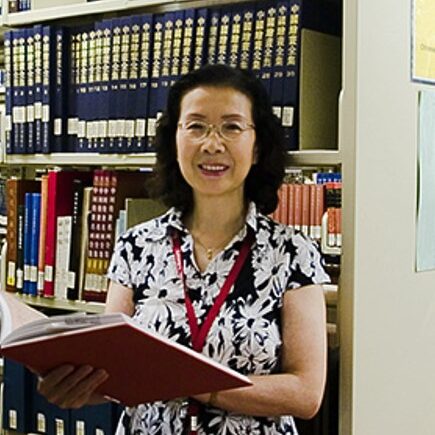 This February we bid farewell to an important member of our team, Ms. Macy Zheng. Macy has left us after 20 years of wonderful work as the Liaison Librarian for East Asian Studies (EAS). Though we are sad to see Macy go, we wish her well in her retirement! Macy first joined the McGill Library in 2001 and over the years has been responsible for EAS and the development of the Chinese, Japanese, and Korean (CJK) Collection. We will miss her dearly!
Access to EAS resources remains available through Macy's extensive East Asian Studies Subject Guide, which includes print and electronic resources for Chinese studies, Japanese Studies and Korean Studies.
The physical CJK Collection, can be accessed in the Basement of the Redpath Library Building, in the area marked pink on the map below.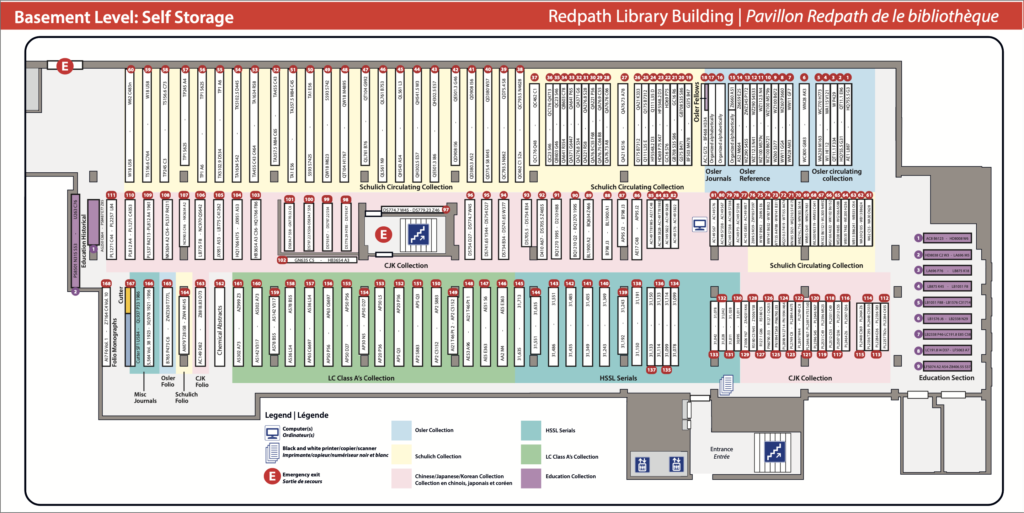 source: https://www.mcgill.ca/library/branches/hssl/spaces/floor-plans
Alternatively, you may direct all general inquiries and specific questions related to your research or interest in East Asian Studies to the Humanities and Social Studies Library (HSSL) through email.