This week we started a pilot project to try out the meeScan self-serve checkout system. This system allows you to use the camera in your phone or tablet to scan in and checkout a book. You then use the meeScan station to demagnetize the book, and you're all done!
In HSSL our meeScan station is located in the course reserves room.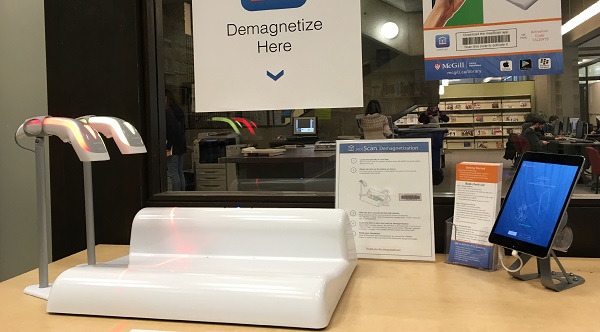 The purpose of this pilot is for us to get feedback from our patrons on this service, what they like about it, what needs to be improved etc. So if you are someone who likes trying out new things, why not give it a try and let us know what you think!
You'll find complete instructions, including an instructional video, on our meeScan trial page.
To send us your feedback on the meeScan service, use our Suggestion Form.