A Glimpse into McGill Library's Indigenous Fiction Titles and Where to Find Them
This post serves as a companion piece (second in our 3-blog series) to National Indigenous History Month – Video Resources, written in celebration of National Indigenous History Month this June.
During this month, there is a nationwide celebration of the remarkable heritage, history and achievements of First Nations, Inuit and Métis peoples. What better way to commemorate the rich history of storytelling prevalent in various Indigenous cultures than through the power of Indigenous literature!
With that in mind, we have curated the following list of fiction titles from our collections that bring out the distinct flavours of Indigenous literature. Simply click on the book covers to access the titles!
These works and more can be found on the McGill Library website: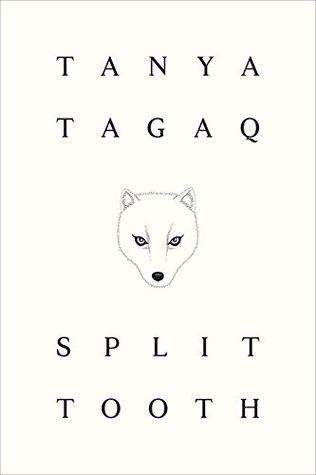 Split Tooth by Tanya Tagaq
A girl grows up in Nunavut in the 1970s. She knows joy, friendship, and her parents' love. She knows boredom, listlessness, and bullying. She knows the tedium of the everyday world, and the raw, amoral power of the ice and sky, the seductive energy of the animal world. She knows the ravages of alcohol, and violence at the hands of those she should be able to trust. She sees the spirits surrounding her and the immense power that dwarfs all of us.
When she becomes pregnant, she must navigate all this.
m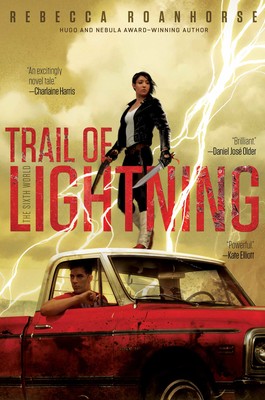 Trail of Lightning by Rebecca Roanhorse
While most of the world has drowned beneath the sudden rising waters of a climate apocalypse, Dinétah (formerly the Navajo reservation) has been reborn. The gods and heroes of legend walk the land, but so do monsters. Maggie Hoskie is a Dinétah monster hunter, a supernaturally gifted killer. When a small town needs help finding a missing girl, Maggie is their last best hope. But what Maggie uncovers about the monster is much more terrifying than anything she could imagine. Maggie reluctantly enlists the aid of Kai Arviso, an unconventional medicine man, and together they travel the rez, unravelling clues from ancient legends, trading favours with tricksters, and battling dark witchcraft in a patchwork world of deteriorating technology.
m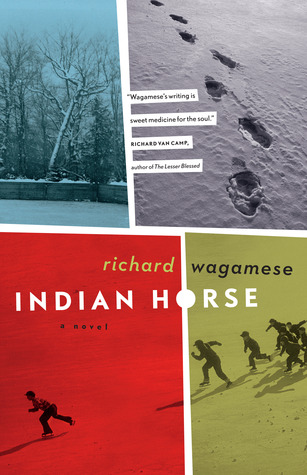 Indian Horse by Richard Wagamese
Saul Indian Horse has hit bottom. His last binge almost killed him, and now he's a reluctant resident in a treatment centre for alcoholics, surrounded by people he's sure will never understand him. But Saul wants peace, and he grudgingly comes to see that he'll find it only through telling his story. With him, readers embark on a journey back through the life he's led as a northern Ojibway, with all its joys and sorrows.
m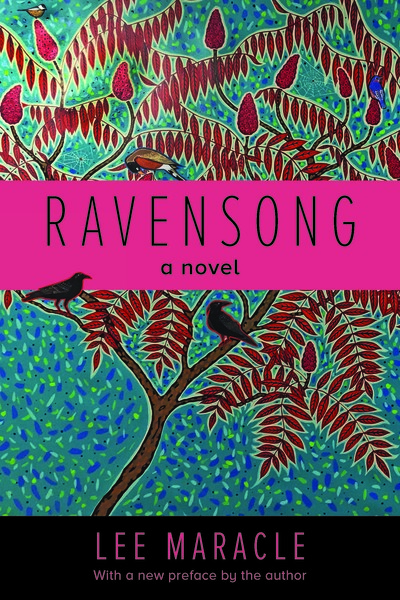 Ravensong: a novel by Lee Maracle
Set in an urban Native American community on the Pacific Northwest coast in the early 1950s, Ravensong is a story about Stacey, who must balance her family's traditional ways against white society's intrusive values.
It is by turns damning, humorous, inspirational, and prophetic.
m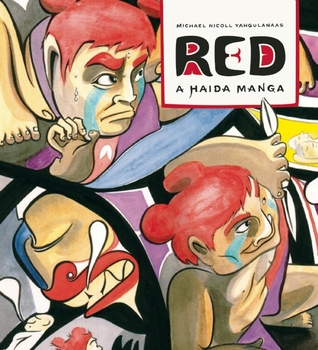 Red: A Haida Manga by Michael Nicoll Yahgulanaas
A groundbreaking mix of Haida imagery and Japanese manga, Red tells the story of the eponymous hero, the prideful leader of a small village in the islands off the northwest coast of British Columbia. His sister was abducted years ago by a band of raiders. When news comes that she has been spotted in a nearby village, Red sets out to rescue his sister and exact revenge on her captors. Tragic and timeless, it is reminiscent of such classic stories as Oedipus Rex and Macbeth
m
Another "book bank" where you can explore indigenous fiction titles is McGill Library's Overdrive. These are some of the enthralling titles available there!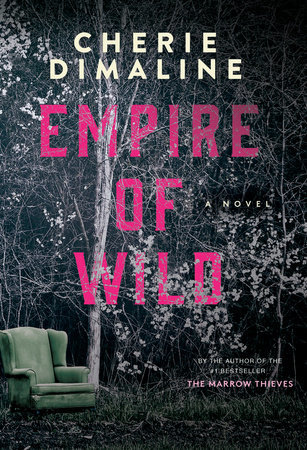 Empire of Wild by Cherie Dimaline
Broken-hearted Joan has been searching for her husband, Victor, for almost a year–ever since he went missing on the night they had their first serious argument. One terrible, hungover morning in a Walmart parking lot in a little town near Georgian Bay, she is drawn to a revival tent where the local Métis have been flocking to hear a charismatic preacher named Eugene Wolff. By the time she staggers into the tent, the service is over. But as she is about to leave, she hears an unmistakable voice. She turns, and there Victor is. The same face, the same eyes, the same hands. But his hair is short and he's wearing a suit and he doesn't recognize her at all.
m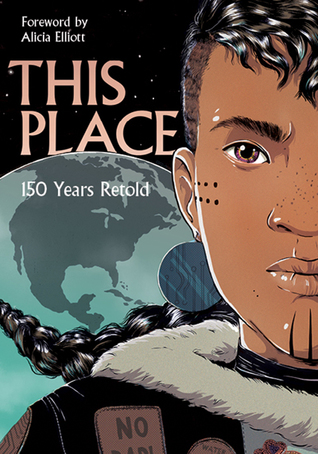 This Place by Kateri Akiwenzie-Damm
Explore the last 150 years through the eyes of Indigenous creators in the graphic novel anthology, This Place: 150 Years Retold. Beautifully illustrated, these stories are an emotional and enlightening journey through magic realism, serial killings, psychic battles, and time travel. See how Indigenous peoples have survived a post-apocalyptic world since Contact.
m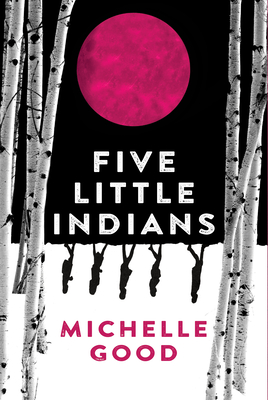 Five Little Indians by Michelle Good
Taken from their families when they are very small and sent to a remote, church-run residential school, Kenny, Lucy, Clara, Howie and Maisie are barely out of childhood when they are finally released after years of detention. Alone and without any skills, the teens find their way to the seedy and foreign world of Downtown Eastside Vancouver, where they cling together, striving to find a place of safety and belonging in a world that doesn't want them. The paths of the five friends cross over the decades as they struggle to overcome, or at least forget, the trauma they endured during their years at the Mission.
m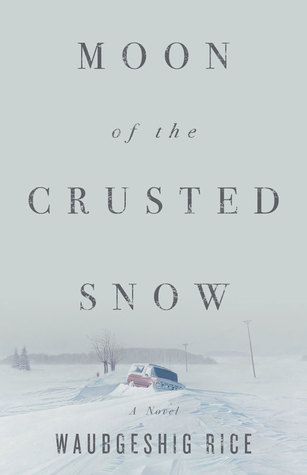 Moon of the Crusted Snow by Waubgeshig Rice
With winter looming, a small northern Anishinaabe community goes dark. Cut off, people become passive and confused. Panic builds as the food supply dwindles. While the band council and a pocket of community members struggle to maintain order, an unexpected visitor arrives, escaping the crumbling society to the south. Soon after, others follow.
m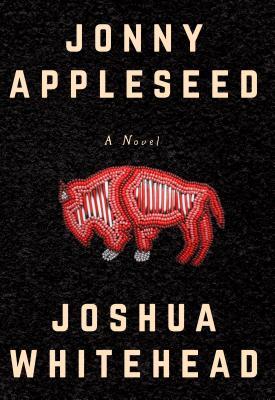 Jonny Appleseed by Joshua Whitehead
Off the reserve and trying to find ways to live and love in the big city, Jonny becomes a cybersex worker who fetishizes himself in order to make a living. Self-ordained as an NDN glitter princess, Jonny has one week before he must return to the "rez," and his former life, to attend the funeral of his stepfather. The next seven days are like a fevered dream: stories of love, trauma, sex, kinship, ambition, and the heartbreaking recollection of his beloved kokum (grandmother). Jonny's world is a series of breakages, appendages, and linkages–and as he goes through the motions of preparing to return home, he learns how to put together the pieces of his life.
m
And that is it for some of our top fiction picks for National Indigenous History Month.
Happy Reading! And keep an eye out for the last in our 3-blog series where we highlight a range of non-fiction Indigenous resources for you!