According to McGill's International Student Services, as of the 2020-2021 academic year, there are 11,942 international students enrolled at McGill from over 150 countries. In order to celebrate our internationally diverse study body, this month's Redpath Book Display is dedicated to works of fiction by BIPOC (Black, Indigenous, People of Colour) authors from a wide variety of countries. Our physical book display in the Redpath Library features works such as: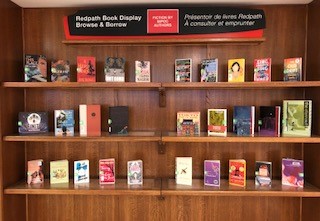 Hot Comb, by Ebony Flowers, is a graphic novel and collection of stories that examine the coming of age of a young Black girl living in the United States.
Celestial Bodies, by Omani author Jūkhah Ḥārithī, won the Man Booker Prize and tells the story of three sisters growing up in the village of al-Awafi.
No Knives in the Kitchens of this City, by Khālid Khalīfah, is set in Aleppo, Syria, between the 1960s and the 2000s and examines the lives of one family during that time period.
Harbart, by Nabāruṇa Bhaṭṭācārya, is a beloved cult novel in India, translated from Bengali into English for the first time.
Ms Ice Sandwich, by Mieko Kawakami, is a novella by an up-and-coming Japanese author.
Blackass, by A. Igoni Barrett, is set in Lagos, Nigeria, and is about a Black man who wakes up on the morning of a job interview to discover that he has turned into a white man.
In the Pond, by Ha Jin, is a piece of satire about a Chinese factory worker who becomes famous for drawing a political cartoon.
Five Little Indians, by Michelle Good, is a timely look at Canadian residential schools by a Cree writer, poet, and lawyer.
In addition to our physical book display, we have also curated a list of works of fiction by BIPOC authors in e-book format on the OverDrive platform. If you are in the mood for some romantic comedies to read over the holiday season, or simply to give yourself a break during exam period, then be sure to check out works such as: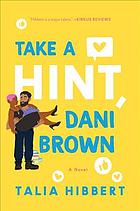 Take a Hint, Dani Brown, by Talia Hibbert
Once Ghosted, Twice Shy, by Alyssa Cole
You Had Me at Hola, by Alexis Daria
Heart Principle, by Helen Hoang
Dial A for Aunties, by Jesse Q. Sutanto
The Startup Wife, by Tahmima Anam
If you would rather read fast-paced thrillers and mysteries, then look no further than the following reads: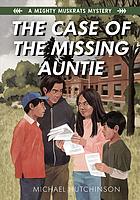 My Sister, the Serial Killer, by Oyinkan Braithwaite
When No One Is Watching, by Alyssa Cole
Leave the World Behind, by Rumaan Alam
The Case of the Missing Auntie, by Michael Hutchinson
Mexican Gothic, by Silvia Moreno-Garcia
American Spy, by Lauren Wilkinson
The Other Black Girl, by Zakiya Dalila Harris
No matter your taste in literature, we are confident you will find a great read from one of these amazing BIPOC authors!