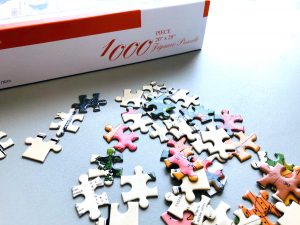 Nestled in the passageway between McLennan and Redpath, a new arrival is finally bringing cartographers to the table (literally). That's right, a new puzzle is here! What's special about this puzzle is that it's no store-bought piece. This one is custom-made, using a scan taken from the McGill map collection. The puzzle is located at the typical spot, the De-Stress Station, along with the original map it's based on being shown-off right next to it.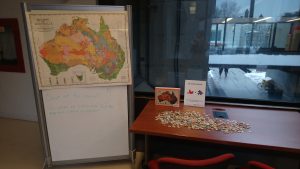 This particular puzzle features a soil map of Australia, completed in 1960 by the Commonwealth Scientific and Industrial Research Organization (CSIRO), Division of Soils. This is the first of what is hoped to be many puzzles made from content in the McGill map collection. If you're interested, come and take a peek! If the student record is anything to go by, it won't be long until this puzzle is complete.
While the map collection may not be the most well-known part of the McLennan Library, we still like it. After all, we'd be lost without it.