By Scott Goldstein and Joel Natanblut
Starting in June 2023, the McGill Library is piloting a new overhead scanner called the Zeutschel Zeta, currently available on the first floor of McLennan near the uPrint machines. In addition to incredibly high-quality scans, the Zeutschel Zeta has great features, including the ability to automatically remove fingers captured during the scanning process, auto-crop or manual crop functions, removing/ reorganizing scanned pages and output to JPG/ TIFF/ PDF with automatic OCR text recognition in numerous languages, and more.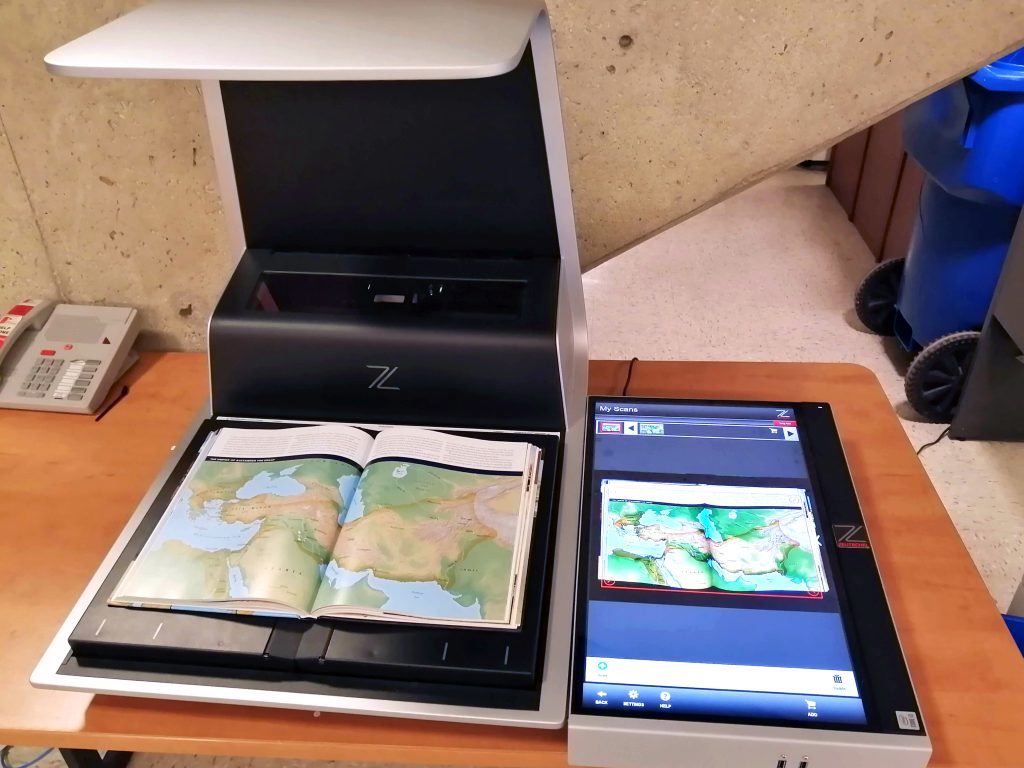 No need to bring a flash drive as scans can be emailed to any email address you designate or uploaded to Dropbox.
Try it out and let us know what you think! Submit feedback using this online form: https://www.mcgill.ca/library/contact/askus/suggestionform. Thank you.