In the darkness and cold of winter, the only thing we have is each other (and SOUP). While us mortals scuffle through the snow and start the winter semester, a little flying baby has other plans. From the top of the Arts Building a heart-shaped arrow is drawn with chubby little fingers… cupid has struck the Humanities and Social Sciences Library. Suddenly we are pawning over statistics, excel, charts, and more. From this adoration, Love Data Week was born. 
Love Data Week is back for 2022!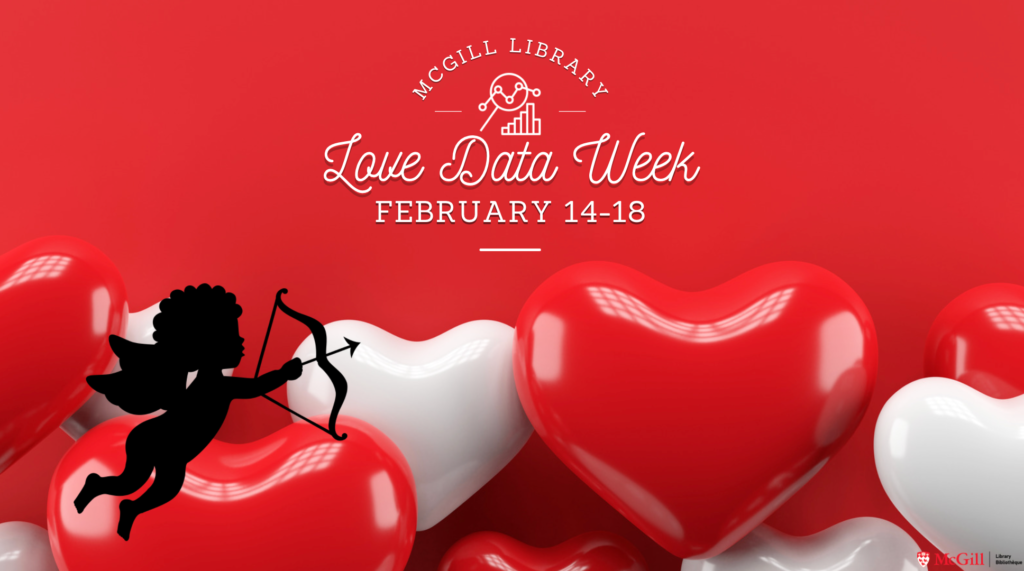 This year, there is a full week of events catered to all. Whether or not you have been bitten by the love(data) bug, there are introductory workshops, intermediate tutorials, and an exciting panel. Data is for everyone. All workshops are remote, but still a ton of fun.
You can register for individual workshops, or as many of the 11 offered that you want to come to.
A little cupid told us that an exciting event this year is the The Pandora Papers for Data Lovers. This is a panel from the International Consortium of Investigative Journalists about the process of working with these papers that expose the shadow financial system that benefits the world's most rich and powerful. You can register here to attend on February 16th, at 12PM EST.
Wonderful librarians and staff have super worked hard to bring #LoveDataWeek2022 so come, bring friends, and show love <3
Join us for a romantic week with data and maybe even fall in love…