Over the summer we upgraded our subscription to IBISWorld so that we now have access to the US Industry Reports, making this a key resource for anyone doing industry or product research.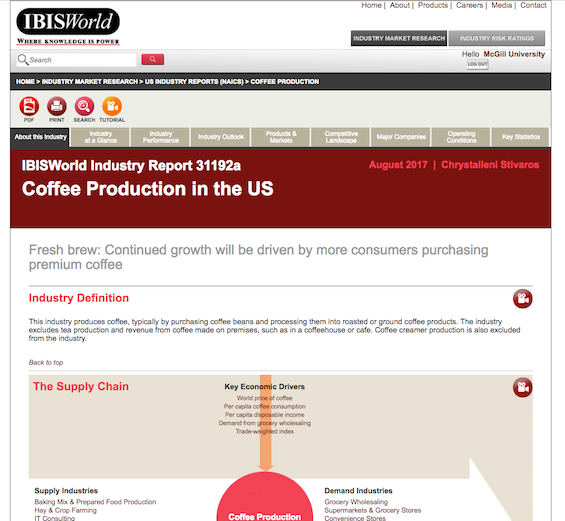 This addition means that we now have access to all general and specialized industry reports for Canada and the US, as well as business environment profiles for both markets.
You can access IBISWorld from our Industry Research guide.