Hours
Data Lab Workstations: Open when the Humanities and Social Sciences Library is open.
In-person Consultation: Monday-Thursday 10am-12pm, or by appointment.
Looking for a physical space on the McGill campus that can help you find and use data for your research? Need help finding data on a particular topic? Look no further than the McGill Library Data Lab that is located on the 2nd floor of the Humanities and Social Sciences Library (Room, M2-37A).
Consult with a data librarian to help you:
Discover and cite relevant datasets
Load and manipulate data in statistical software packages
Understand metadata documentation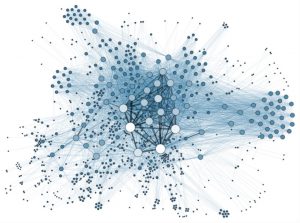 Open when the Humanities and Social Sciences Library is open, this research space offers 14 workstations with the latest versions of SPSS, SAS, Stata, NVivo, R, ArcGIS and more! Available on a first-come-first serve basis.
We have dedicated consultation services Monday through Thursday 10am-12pm to further support your data needs.
While we do not provide statistical consulting services, we are here to help you discover, access and use data to get it into the right shape and format for you to run a smooth analysis.
To make an appointment with a data librarian outside our consultation hours, please email data.library@mcgill.ca to schedule a meeting.
Happy Data-ing!