Ottoman History Podcast is a website launched in March 2011. First aimed at trying alternative forms of academic production, it's now become one of the largest online platform where worldwide Ottoman Empire historians have academic discussions and exchanges.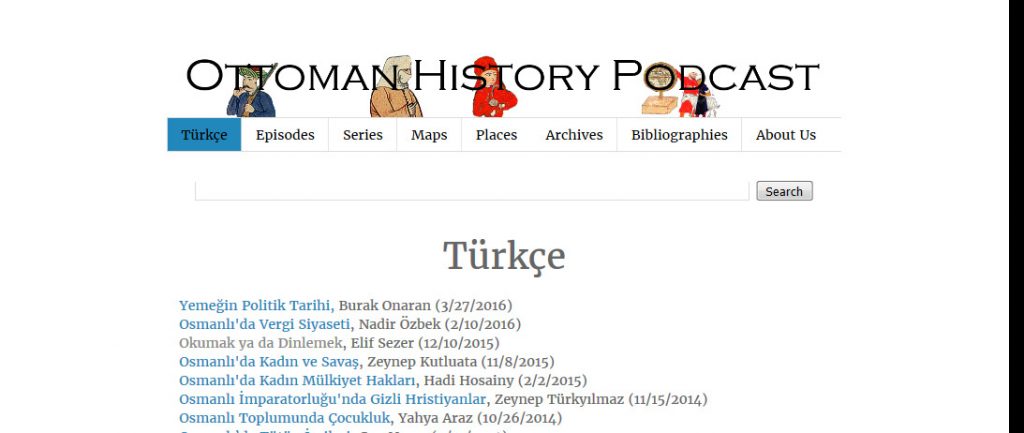 Ottoman History Podcast provides free access to more than 250 recorded lectures and interviews, in English and in Turkish, feeding a continued historiographical conversation on history in the Ottoman Empire and its past. Here is the complete list of episodes.
In addition, Ottoman History Podcast is part of a consortium of websites including :
The Afternoon Map, a cartography blog posting high definition scans of historical maps with extensive descriptions
Stambouline, an art and architecture blog exploring the stories behind architectural and artistic remains of the Ottoman Empire
HAZİNE, a guide to archives and collections pertinent for the history of the Ottoman Empire
Check it out!