With finals approaching, now is a good time to find which spaces in the McLennan-Redpath Complex can suit your studying needs. Enjoy a list of some great spots to jam out to music and get your stuff done.
1.   Cybertheque Pod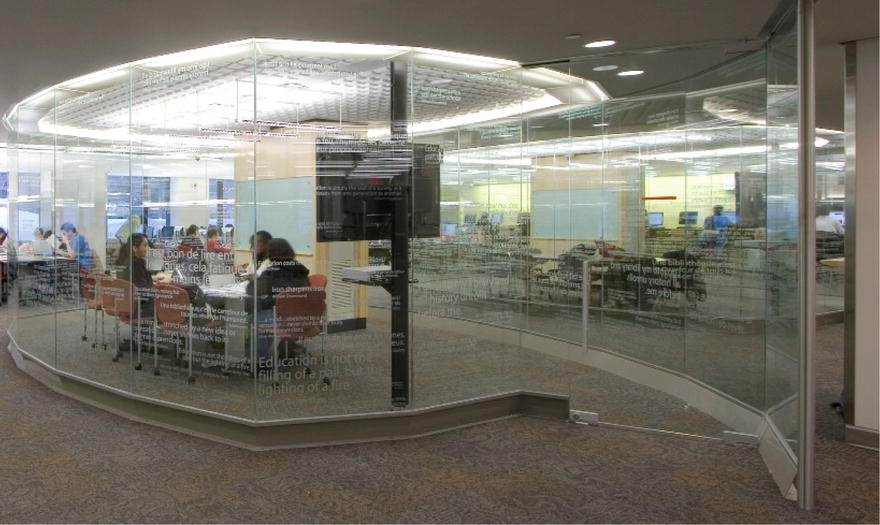 This space works for those who like to be seen, but not heard. Located in the basement of the Redpath building, Cybertheque pods offer great amenities such as an internet-enabled computer hooked up to a large-screen display, which is ideal for group study, or solo work. However, these glass pods offer no privacy so maybe it's not the ideal place to practise your interpretive dance performance to Grimes. Speaking of which, if you are in the Cybertheque, we think this playlist could match its futuristic vibe: 
2.   McLennan Floor 6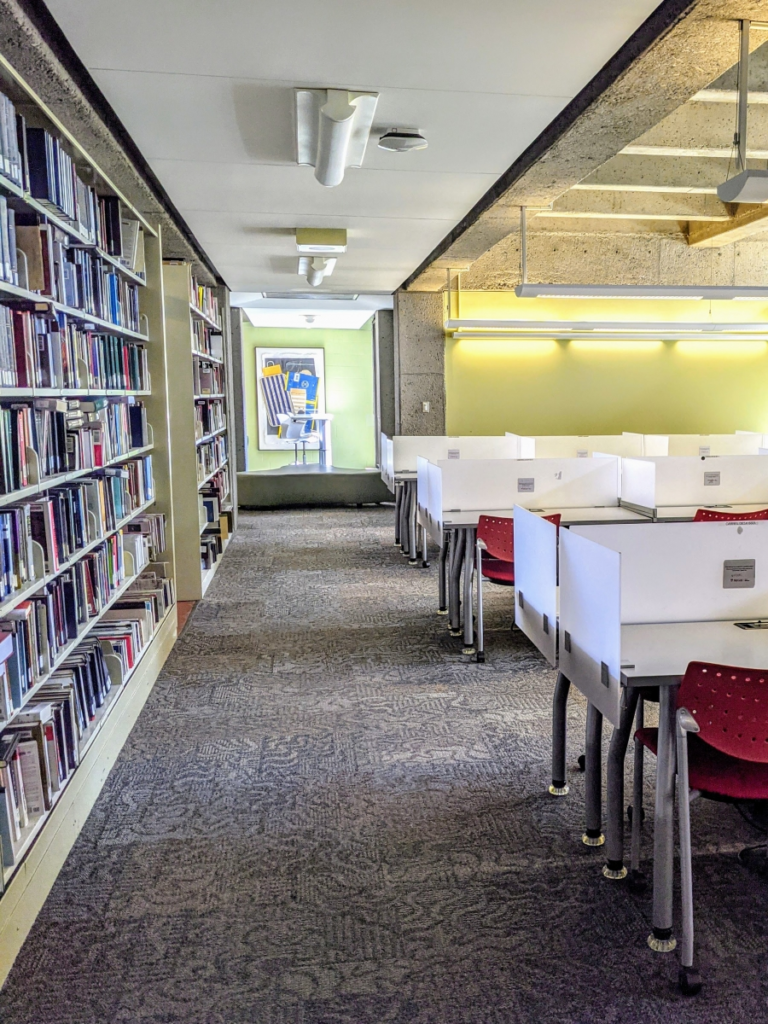 Sshhh!! The best study space for total silence. The atmosphere can be kind of dark at times, but everyone around you is in total focus mode. It's kind of nice to be stressed, but together 🙂 If you're studying here, you need some intense focus music to get your essay done before midnight. Our recent find is this YouTube channel: 
Scroll to find what works for you and listen for at least 15 minutes and you'll be in the zone! 
3. The Redpath Cafe 
"Get out. This is not a study space, I'm hungry and it's the only place I can eat." I'm half-kidding, that would be mean, but  if you're looking for a place to study while eating, there are flex spaces still available and  the SSMU cafeteria is open again. The Redpath Cafe is the only place in the library to eat so if you are planning to stay there for a while and take your time, we suggest finding another space to allow other students to have a quick bite! 
4.   Blackader–Lauterman Library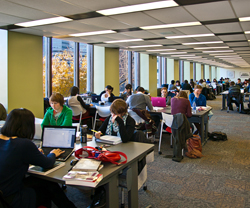 An underrated study spot is on the third floor of Redpath which houses the Blackader-Lauterman Collection. The windows are lovely if you are someone who needs natural light, and on the way up you will run into a wonderful stained-glass window. There is plenty of space and beautiful architecture books to browse if you're in need of a study break. 
oat milk/ stained glass windows
5. Innovation Commons Booths 
All the way in the back on Redpath Floor 1, there are three perfect booths if you are feeling like you want something more comfortable. They can fit a great sized group and there is tons of light from the adjacent windows. Additionally, the Innovation Commons is always  buzzing with fun projects to inspire you to be creative with your work!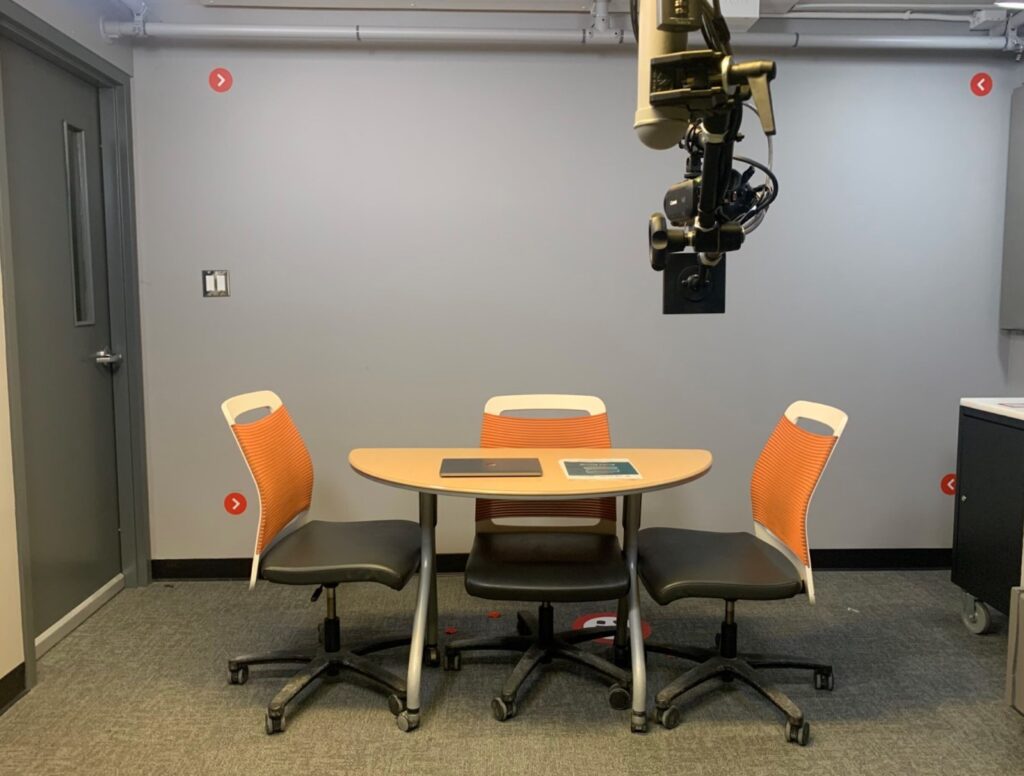 Study spaces in the library are as varied as you are. Hope you find something that works for you. Best of luck with your prep!!
If you have any questions please email hssl.library@mcgill.ca.