It's Monday, March 13th and that means it's time to begin Week 2 of our March Madness book bracket! There were some big upsets last week, but we listened to your votes and now our original 16 contenders are down to the Elite Eight!
Voting for Week 2 is up until Sunday, March 19th. Want to vote? Head to the McLennan-Redpath Library Building mainfloor near the Redpath Exhibition Case and Book Display to find the boards!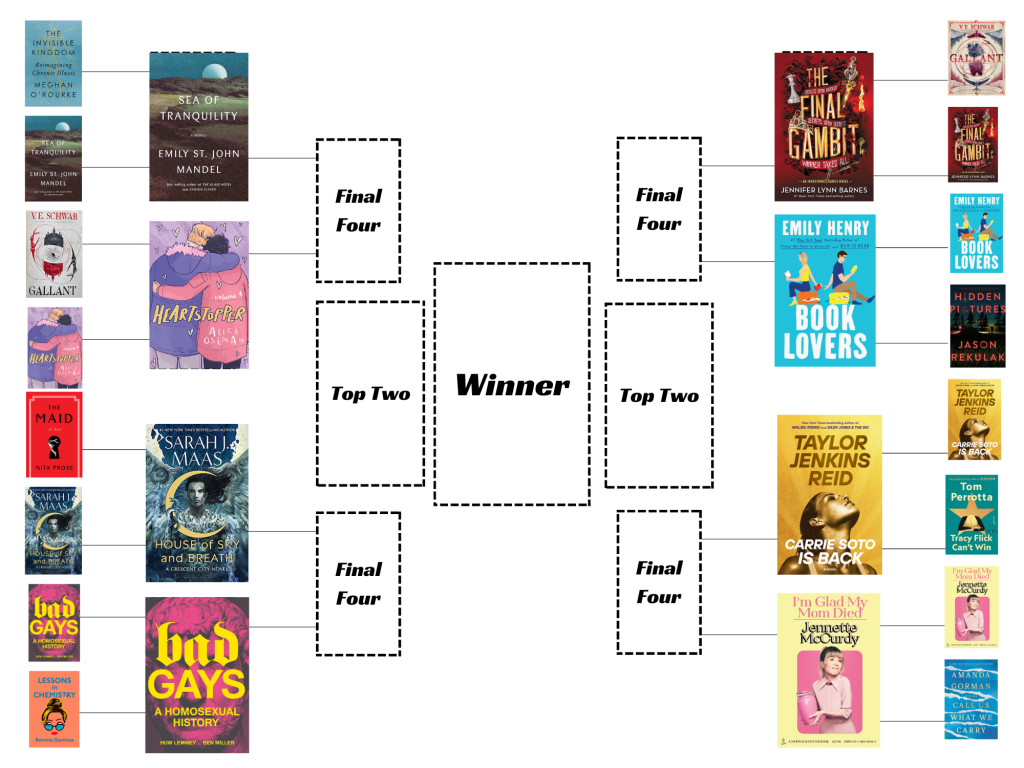 Elite Eight Competitors
Don't forget to check back in Monday, March 20th to see which of your favourites make it to the Final Four!