June 21 is National Indigenous Peoples Day. Established by the Government of Canada, this is a day for all Canadians to celebrate and recognize the diverse cultures, unique heritage, and outstanding contributions of First Nations, Inuit, and Métis people.
To honour this day, as well as National Indigenous Heritage Month (June), we have curated a selection of memoirs and autobiographies by Indigenous authors that are now displayed in the Redpath Exhibition Case. This genre represents a powerful and personal way for Indigenous authors to transmit their stories and experiences: Dä kwändur Ghày Ghàkwadīndur (our story in our words), as described by the Kwanlin Dün First Nation in their richly illustrated book of traditional stories told by elders.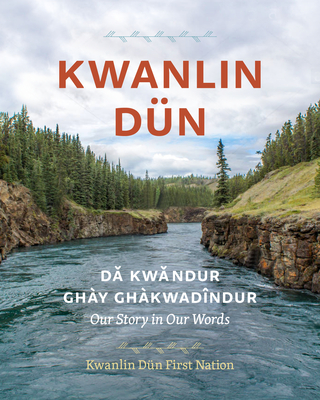 Many of the books on display highlight the individual triumphs and challenges faced by Indigenous Canadians. For example, Jody Wilson-Raybould's recent book "Indian" in the Cabinet: Speaking Truth to Power tells her story from being raised to be a leader in her home community of We Wai Kai in British Columbia to becoming Canada's first Indigenous Minister of Justice and Attorney General in the Cabinet. Ma-Nee Chacaby's A Two-Spirit Journey: The Autobiography of a Lesbian Ojibwa-Cree Elder recounts her life story from a challenging childhood in a remote Ojibwa community to leading the first gay pride parade in Thunder Bay. Eddy Weetaltuk's From the Tundra to the Trenches traces an Inuk's experiences of military service and world travel.
Other books on display are collections of stories from many individuals, such as Daughters of Aatentsic: Life Stories from Seven Generations which considers the lives of seven Weⁿdat / Waⁿdat women. Disinherited Generations: Our Struggle to Reclaim Treaty Rights for First Nations Women and Their Descendants recounts the struggles of two Cree women to secure legal rights for Canadian Indigenous women. And What We Learned: Two Generations Reflect on Tsimshian Education and the Day Schools includes the recollections of two generations, elders born in the 1930s and 1940s and the subsequent generation born in the 1950s and 1960s, on their experiences of attending day schools in northwestern British Columbia.
The display also includes some audio-visual sources, such as Des Muffins Pour Grand-Maman, a 2013 film in which several Indigenous elders recount their experiences in residential schools. Gently Whispering the Circle Back also shares the personal stories of survivors and allies from a Residential School Symposium series held in Alberta. Many more films by and about Indigenous Canadians and on diverse topics are available on DVD as well as streaming and can be found on the Indigenous Studies Research Guide.
We have compiled a list of Indigenous memoirs and autobiographies available through the McGill Library in both physical and electronic formats: physical items and electronic items.
You can also celebrate National Indigenous History Month by attending this year's event series sponsored by the School of Continuing Studies.