On Tuesday, July 25, the SimplyMap mapping application will migrate to a new platform and interface, and will be changing its name to SimplyAnalytics.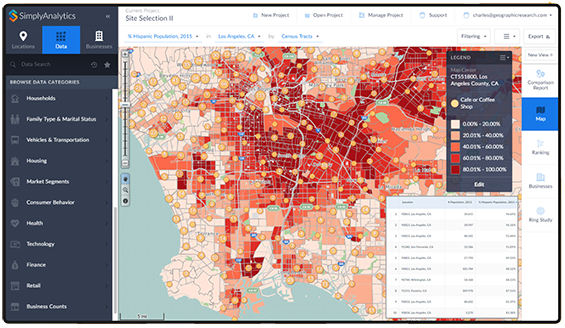 The new, easy-to-use interface will include several new features, including:
Improved organization system for data variables
I-tool displays values for any selected locations
Related Data Table displays variables related to current selection
Ability to view more of a map, including fullscreen view
More color scheme options for your maps
Improved business category search
All user accounts in SimplyMap will automatically be migrated over to SimplyAnalytics, with no action required by users.
On Tuesday, you'll be able to access SimplyAnalytics from WorldCat:
http://mcgill.worldcat.org/oclc/123142101
as well as from the Databases A-Z list or the subject guides where it is normally listed.
(Until the migration takes place, the link on this page will take you to SimplyMap.)