After a 2 year hiatus (and surviving a pandemic), tabling at the Humanities and Social Studies Library (HSSL) is officially set to resume as of August 31st, Fall 2022!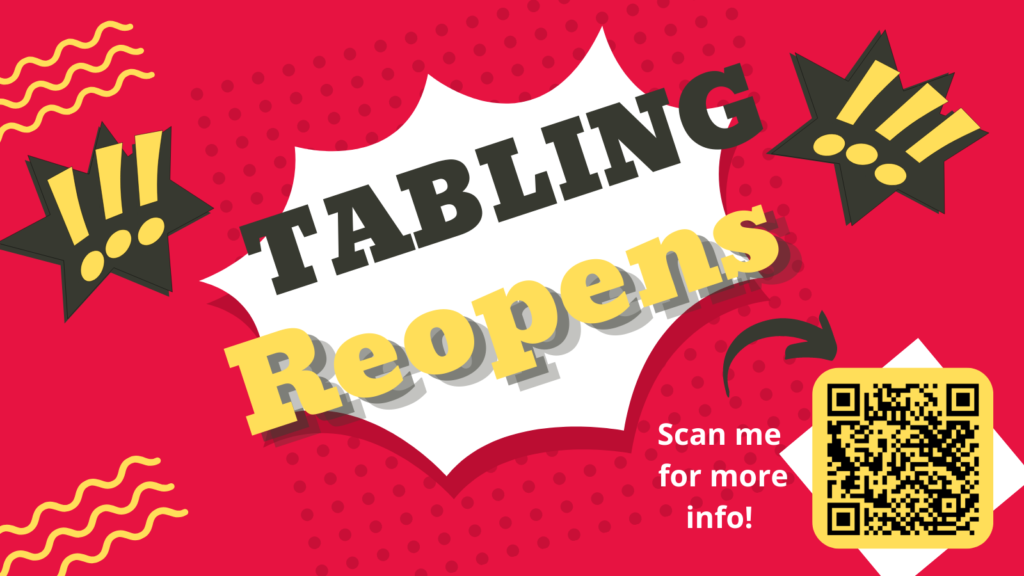 Bookings are currently open for tabling in the McLennan-Redpath bridge area for McGill departments, student groups, and clubs. Take this opportunity to promote your organization's activities, services and initiatives in the swankiest real-estate on campus.
For the latest information on our tabling services (including the booking form and eligibility and activity restrictions), refer to the following: https://www.mcgill.ca/library/branches/hssl/services/tabling.
You are welcome to direct general inquiries to hssl.library@mcgill.ca.