On Friday, March 13th, 2020, many of us left campus unsure of when we would be back. Only a day later the Premier of Quebec, François Legault, announced the province had entered a public health emergency set to last only ten days. The McGill Library closed its doors over the weekend and began shifting to remote services. In the early days of the pandemic there was a lot of confusion and uncertainty. There was a lot of fear. But from that fear a light emerged, and people came together (albeit apart) to form new and resilient communities. Here's what you missed since you've been gone.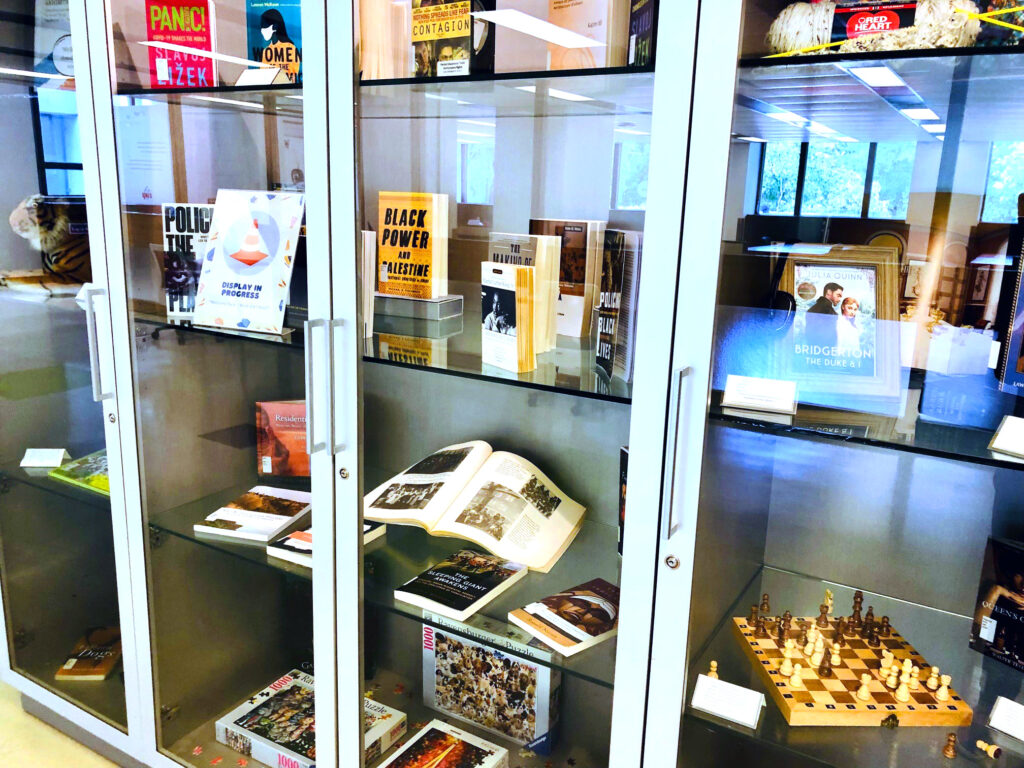 Collectivity we took up new hobbies like baking, which caused the sale of flour to increase by over 2000%. Some of us got a little too into baking and began naming our sourdough's, but it's okay, we forgive you. We looked to crafts like knitting and making homemade masks to help fill our days. Jigsaw puzzles were nearly sold out across the country, and sales worldwide went up by over 300%. And when that wasn't enough, on March 20th we became obsessed with the Netflix true crime documentary series Tiger King. In the first ten days of the show's release, it was watched by over 34.4 million households. That's 34.4 million households who have a lot of questions about Carol Baskin's husband.
Tiger King wasn't the only thing we streamed. On July 3rd, Disney+ released a filmed version of the Broadway hit musical Hamilton. Over 22 million households watched and soon everyone was singing. But we all know we will never be satisfied… which is why on October 23rd, 2020, when Netflix released the mini-series The Queen's Gambit, over 62 million households streamed the show, making it the most watched series in the entire world (the show is an adaption of the Walter Tevis novel of the same name and is available in the McGill Library)! The show sparked a wave of people purchasing chess sets (sales increased by over 1000%) and millions of people signed up to Chess.com. And on December 25th, just when we thought we couldn't watch anymore television, Netflix released Bridgerton. Over 82 million households rushed to binge the series (though if your parents ask, you skipped episode six), making it the new most watched show in history.
For most of the summer and fall of 2020, the world was captivated by the United States Presidential Election. From Presidential Debates to the counting of the mail-in-ballots, many were glued to their screens waiting to find out who would be the 46th American President. History was made (although not from the number of viewers) as the first ever female Vice-President of the United States, Kamala Harris – a former resident of Montreal – was elected.
It is safe to say we watched a lot of television these past 18 months. But don't worry, that's not all we did. We also hung out in parks more than ever before, making them an important part of many Canadians' mental health. We went on picnics, explored new outdoor spaces, and some of us even brought home a furry friend or two. In fact, animals were making appearances everywhere including dolphins in the Venice Canal, a humpback whale in the St. Lawrence River near Old Port, and who could forget those pesky murder hornets?
Despite all the ups and down and trivial moments of the past 18 months, perhaps nothing has loomed quite as large as two of the biggest civil rights movements of our time. On May 25th, 2020, George Floyd was murdered by Minneapolis police office, Derek Chauvin. Shortly after footage of the killing was released, protests began to break out across the United States. The public was in an uproar after not only Floyd's death, but the deaths of many Black individuals at the hands of police. Other countries also saw mass protests occur, despite the pandemic. A wave of support for the Black Lives Matter movement grew online and created a huge push for communities to #DefundThePolice and provide patronage to local Black-owned businesses.
Canada was forced to face its own trauma inflicted upon Indigenous Peoples during colonization as in mid-May 2021, the remains of 215 children were found buried at the site of the Kamloops Indian Residential School in British Columbia. These discoveries continued throughout the summer with 1,504 graves found as of August 2021, with thousands more likely to be discovered. This genocide has brought global attention to the horrors committed by the Canadian government, the Catholic Church, and numerous others involved in the implementation and running of residential schools. For those looking to read more about the impact of residential schools on Indigenous Peoples, we have several materials available at the McGill Library to help you learn.
Over the course of a year and a half, we witnessed major civil rights movements, we were anxious and scared over an uncertain future, and we struggled to find our place. Yet, within all of the confusion, we managed to find light and laughter in our days. And while this pandemic is not yet over and there are many questions left to be answered, the McGill Library has finally reopened its doors. We are excited to have students back in our spaces, though we urge people to get vaccinated and tested for COVID-19 in order to keep our community safe.
The Since You've Been Gone Redpath Exhibition will be available during the month of September 2021. Questions or comments can be directed to hssl.library@mcgill.ca.