It's Monday and you know what that means… Another week in the Humanities and Social Sciences Library March Madness!
This week we said goodbye to some amazing competitors (Sea of Tranquility, House of Sky and Breath, The Final Gambit, and I'm Glad My Mom Died) and welcomed in our official Final Four (listed below). Folks have until Sunday, March 26th to add a tally to the brackets and mark their favourites.
You can vote by visiting the McLennan-Redpath Library Building and heading toward the Redpath Exhibition Case and Book Display on the mainfloor.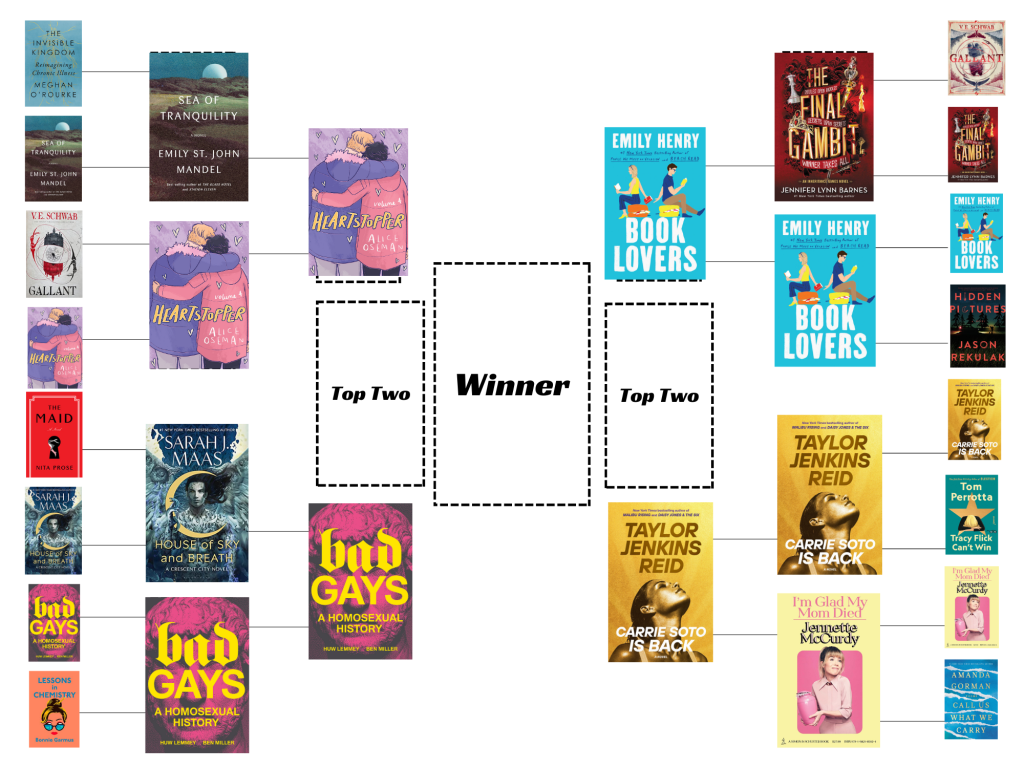 Final Four Competitors
Corrie Soto is Back by Taylor Jenkins Reid
Book Lovers by Emily Henry
Bad Gays: A Homosexual History by Huw Lemmey and Ben Miller
Heartstopper (Volume 4) by Alice Oseman
Don't forget to check back in on Monday, March 27th to see which of your favourites make it to the Top Two!