Alexa, play Woman by Doja Cat.
March 8th, 2022 is International Women's Day (IWD), a time to celebrate the strength, resilience and power of women all over the world, and a reminder that we are still living in a world of gender inequality.
This year, the IWD 2022 theme is #BreaktheBias, to inspire individuals and organizations to act in their own way to break the subconscious and conscious bias against women in many contexts. You can learn more about the campaign by heading over to the IWD website.
To accompany this time of year, the Redpath Book Display theme until March 14th is Women Artists. In this display, we have highlighted the wonderful resources we have in our collection which celebrate women's artistic experiences, art, life, love, and more.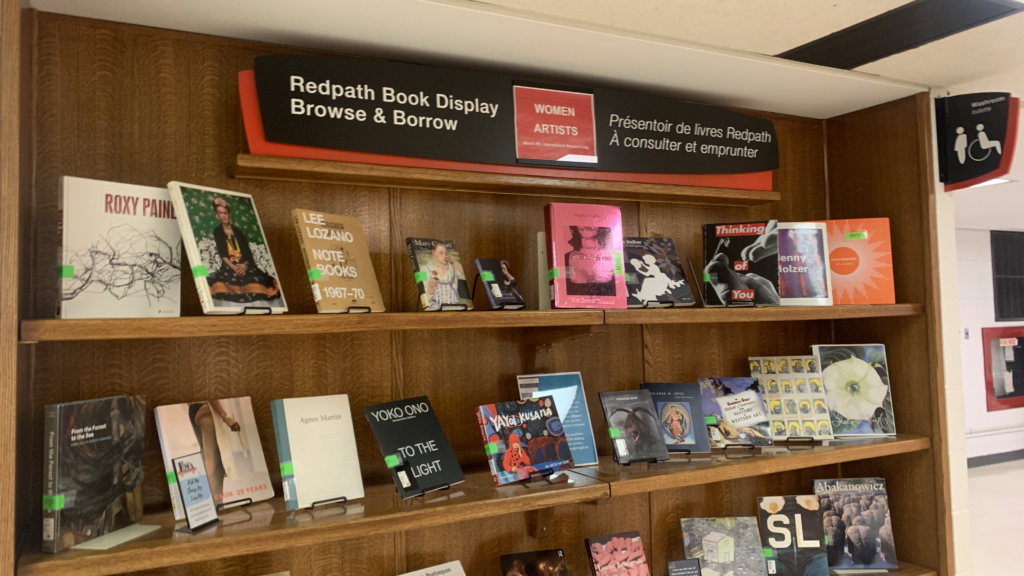 Some honourable mentions are Sofia Calle's Take Care of Yourself, the performance artist's self-titled book Marina Abramović, and a collection of drawings by Inuit artist Shuvinai Ashoona! Check out all of the titles in the book display in person on the main floor of the Redpath Library. Flip through the pages, and take a little break!
---
The full bibliography for the Women Artists display is accessible online.
Check out the display in person, celebrate the women in your life, and have a wonderful week!
If you have any questions please email hssl.library@mcgill.ca