From January 30 to February 28, 2017, the McGill Library is trialing E-Marefah, an integrated database of Islamic studies, Arabic literature  & Middle Eastern Studies.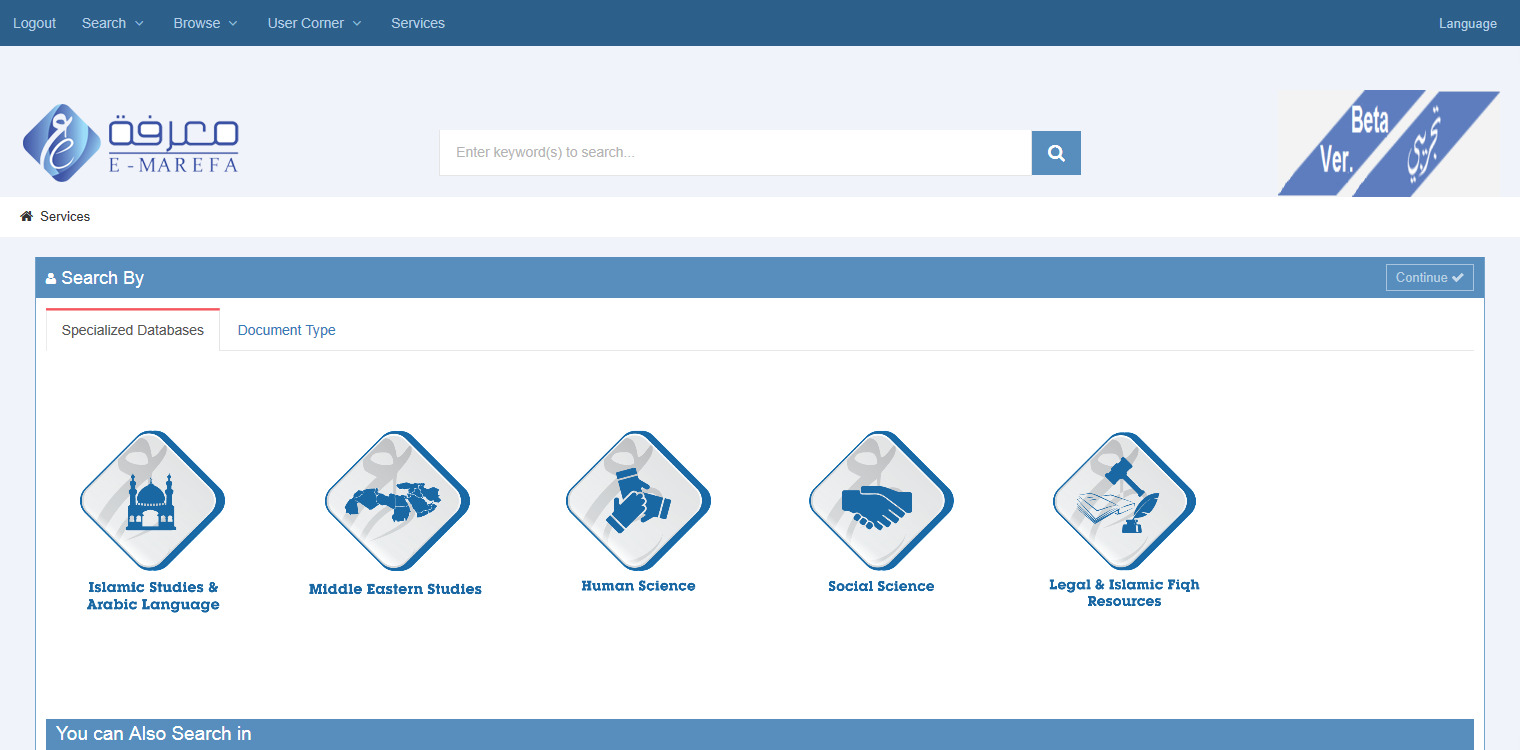 E-Marefah provides acces to full text and comprehensive metadata of over 700,000 journals, research papers, theses and dissertations, conference papers, statistical reports, and e-books in all disciplines, including most recently published titles.
E-Marefah includes five databases for each specialty:
Islamic Studies and Arabic Language
Middle East Studies
Human science (Humanities)
Social sciences
Legal and Islamic Fiqh resources.
All databases can be searched simultaneously or separately, either in Arabic or in English, through a single search box. Search results display in a table including extensive metadata and a link to the PDF document when full-text is available: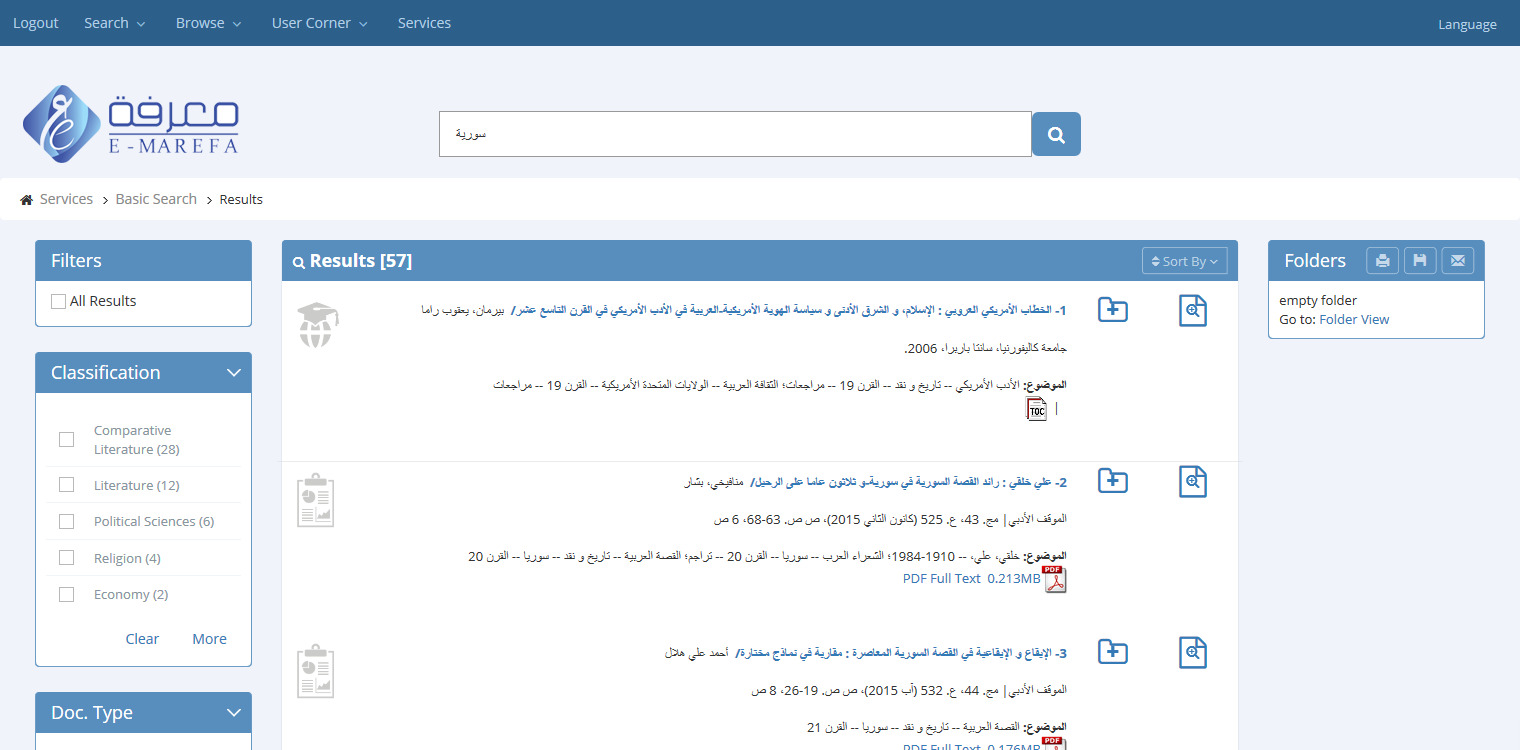 We're looking forward to receive your feedback!