Keoni Mahelona and Peter-Lucas Jones on Indigenous Data Sovereignty, March 3, 2021.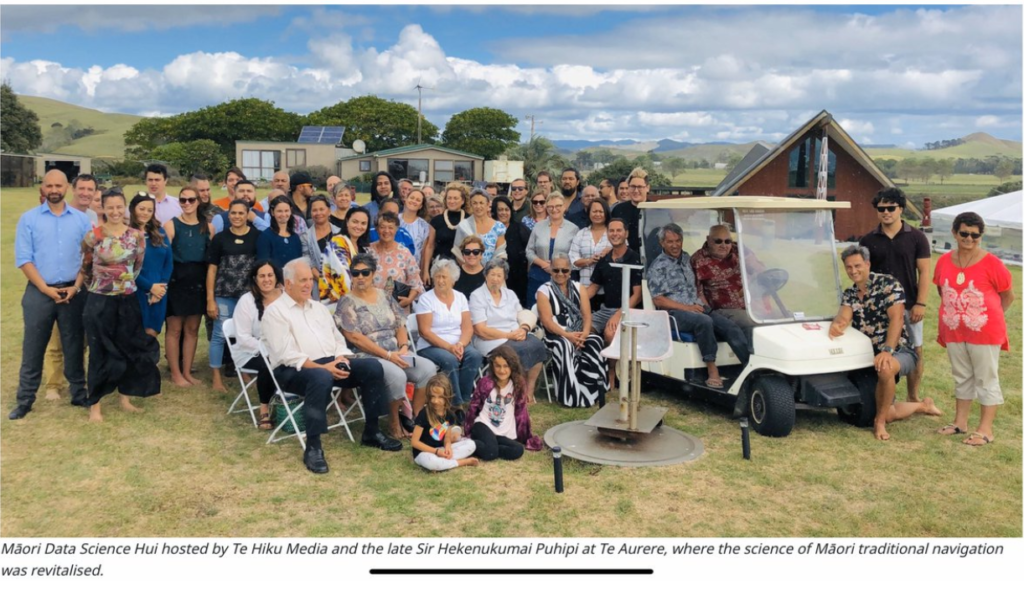 In the era of big data, it is difficult to know our privacy rights and how our information is being used. Hosted by the Feminist and Accessible Publishing, Communications, and Technology Speaker and Workshop Series and by the Initiative for Indigenous Futures , I attended the workshop by Keoni Mahelona and Peter-Lucas Jones speaking on Indigenous Data Sovereignty through their roles at Te Hiku Media in New Zealand.
Te Hiku Media is a charitable media organization coming from Far North Iwi (regions) of Ngāti Kuri, Te Aupouri, Ngai Takoto, Te Rārawa and Ngāti Kahu in New Zealand. The organization creates ways for members of these regions who are living away from traditional territories to access their culture and historical knowledge through radio, online television, and other media. Like many Indigenous groups, these regions are struggling with the decline of their historical language, Maori. On top of the fantastic cultural preservation and revitalization efforts, Tehiku Media decided to tackle this issue as well. "Language provides a gateway into the mind of our people. It is imbued with cultural memory and ideological thought. [Language holds] all of the things that inform our world view. When we lose a word in our language, we lose a part of our culture" states Peter-Lucus Jones, Te Hiku Media Manager.
All current language processing giants in big media such as Duo Lingo and Google have methods available to record and process new languages at little to no cost, however there is a catch: the data you share with these companies is no longer yours, and can be sold as they see fit.
"To have our language stolen from us by the colonizers through generations of abuse and residential schools, and then for them to turn around and sell it back to us?… We couldn't do this. It wasn't right" explained speaker Keoni Mahelona.
Rather than turning to these companies, Te Hiku Media decided to take matters into their own hands. For the past 30 years, they have collected recordings from many Maori speaking elders, paying special attention to specific dialects that are not well recorded. Through these datasets, Te Hiku was able to create programs which store language, and eventually were able to build their own Maori speech-recognition software. The goals for this project were to maintain sovereignty, make the Maori language more ubiquitous, and promote language and culture.
A major challenge in this data sovereignty journey was the choice to license the data. Maori historically does not include the concept of ownership, however, if the data isn't licensed there is potential for a corporation to steal it. The difficult decision to license the data was ultimately made, and the communities have entrusted guardianship of this data to Te Hiku Media for safekeeping.
In order to hear more about Te Hiku Media's preservation of Maori culture, take a look at their website at https://tehiku.nz/.
A recording of this discussion is available. Access it here: https://www.feministandaccessiblepublishingandtechnology.com/p/videos.html