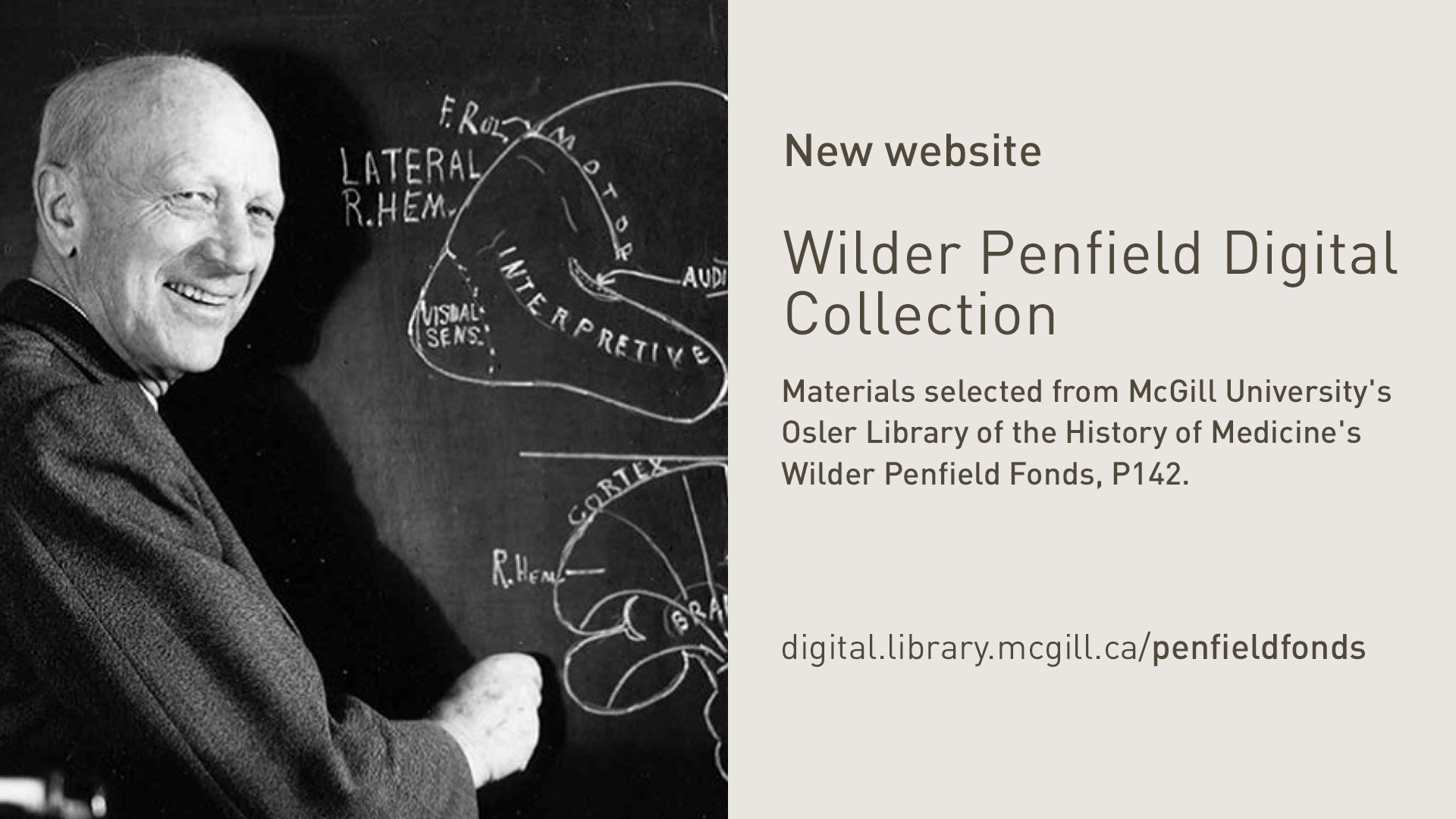 We are pleased to announce this week that the Wilder Penfield Digital Collection is now available to access online! The new website includes Wilder Graves Penfield (1891-1976) biographical information, as well as meters and meters worth of digitized archival images, letters, and other materials from the Osler Library's extensive Penfield fonds.
Students and researchers are encouraged to explore this website for information ranging from Penfield's childhood, education and medical training, to his widely influential research. As founder and head of the Montreal Neurological Institute (MNI) from 1933-1960, Penfield was Canada's foremost neurosurgeon at the time and his career continues to influence generations of neurologists around the world.
The digitization of this collection was made possible thanks to a generous grant from the R. Howard Webster Foundation, obtained by the late Dr. William Feindel (1918-2014).