The library has a couple new archival materials of Walter de M. Scriver. Dr. Scriver was born in Hemmingford, Quebec, and received his B.A. from McGill University in 1915. He served overseas from 1915-1918, returning to Montreal to earn his medical degree from McGill in 1921. He was Professor Medicine at McGill's Faculty of Medicine from 1952-1957 and physician-in-chief at the Royal Victoria Hospital. He specialized in the field of pharmacology and had a research interest in diabetes and kidney diseases. He was instrumental in founding the Quebec Division of the Canadian medical association and served as a member of its Executive Committee from 1947-1957.
The fonds includes a copy of No. 3 Canadian General Hospital (McGill), 1914-1919 owned by Walter de M. Scriver and ephemera relating to Canadian General Hospital No. 3. It also contains a handwritten poem (in 4 cantos) entitled "Tune of T'anks," composed by Scrivner for his family and dated France, 1915.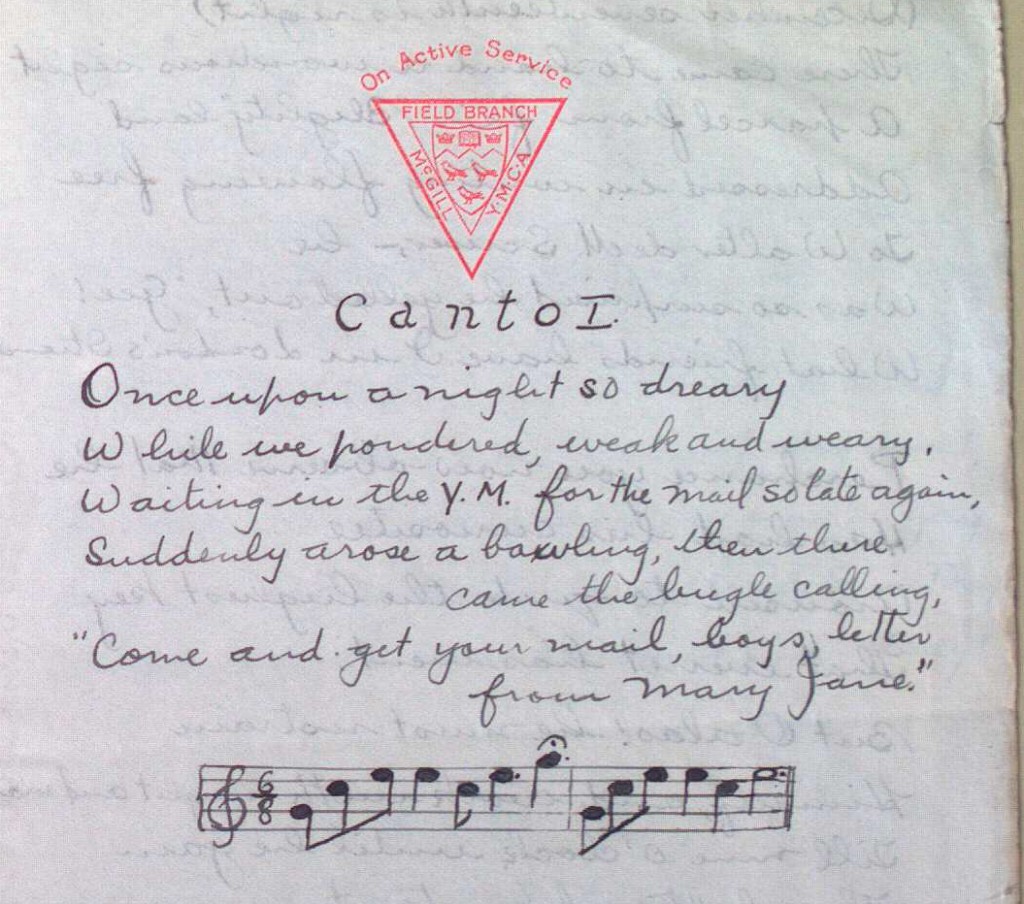 For more information, please feel free to contact the library at osler.library@mcgill.ca. Find out about other WWI physicians linked to McGill through our archival database.