Thursday, October 12, 2017, 17:30-19:00. Please come to a vernissage at the Osler Library to celebrate the opening of our newest exhibit.
During the 2016-2017 academic year, Dr. Lucy Lyons spent time in the Osler Library archives studying the illustrations made by the English physician and medical writer, Robert Hooper. Inspired by Hooper's method of cutting out parts of his drawings like the analogue version of Photoshop, Lyons created her own fantastic collaged composites. This composite method was then transferred into studies of the collections in the Maude Abbott Medical Museum to create new, impossible pathologies. This exhibition is an exploration of the beauty of the fragment which is synonymous with pathology. If pathology is the fractured, broken, diseased, deformed fragment of the human body, this work explores the further fracturing, breaking and then re-assembling of parts.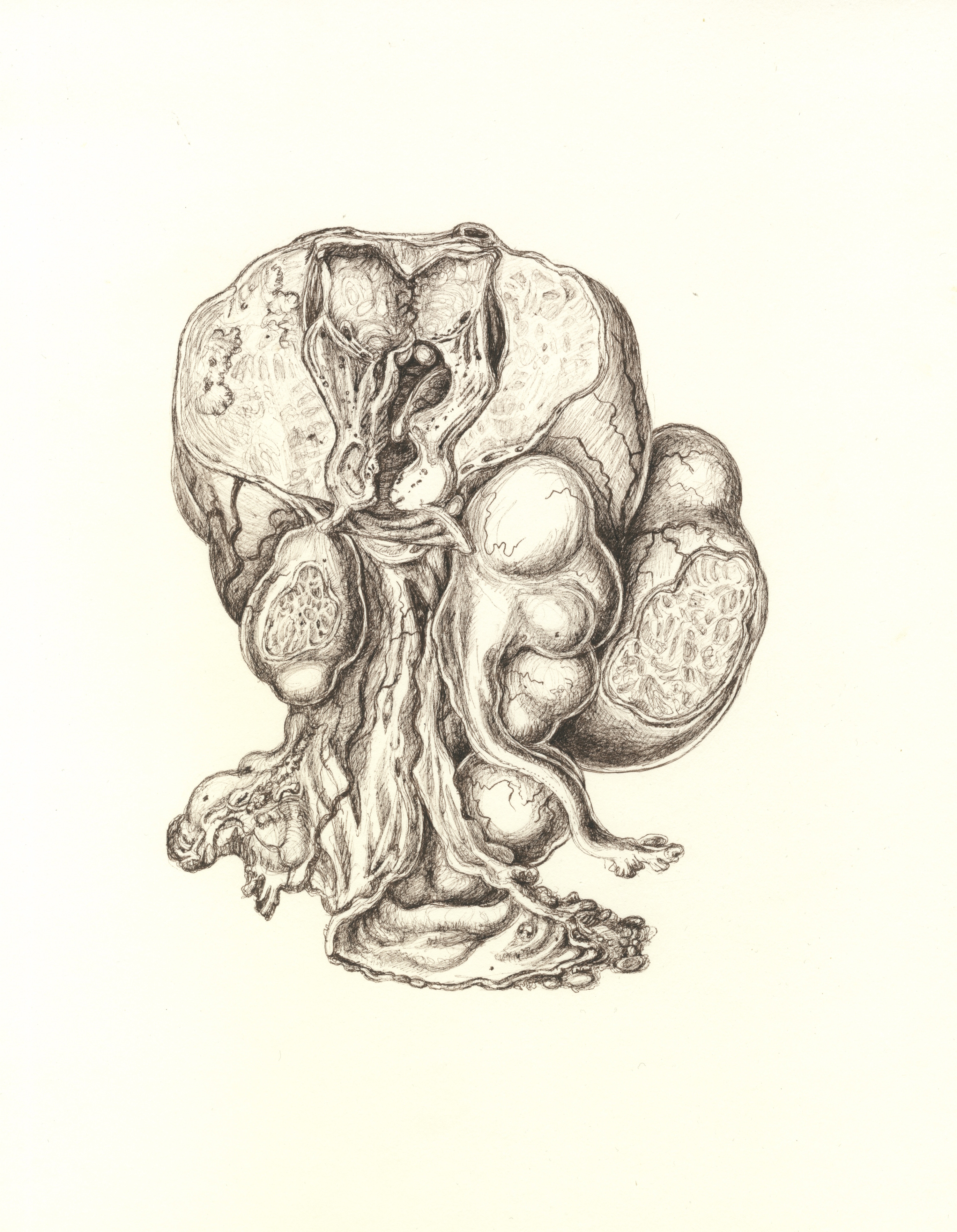 Dr. Lucy Lyons received her PhD from Sheffield Hallam University. Her practice focuses on drawing within medical museums and working collaboratively to explore the beauty of collections. She is especially interested in the hidden, the overlooked, insignificant or in-between. This residency will allow her to push and explore her own practice and develop work in new ways whilst bringing new audiences to the collections.
The Michele Larose – Osler Library Artist-in-Residence award, is given annually to one or more deserving candidates with a degree in Studio Arts or a related field and/or a history of exhibiting artistic work in professional venues.