Kashkul is a collective composed of Iraqi, Kurdish and American students, artists, and researchers based at the American University of Iraq, Sulaimani (AUIS). The group aims at collecting, preserving, translating when necessary, and making available to the general public literary, artistic, and archival materials produced in Iraq. A partnership with the University of California, Los Angeles (UCLA) allows Kashkul to publish their collections through the International Digital Ephemera Project (IDEP).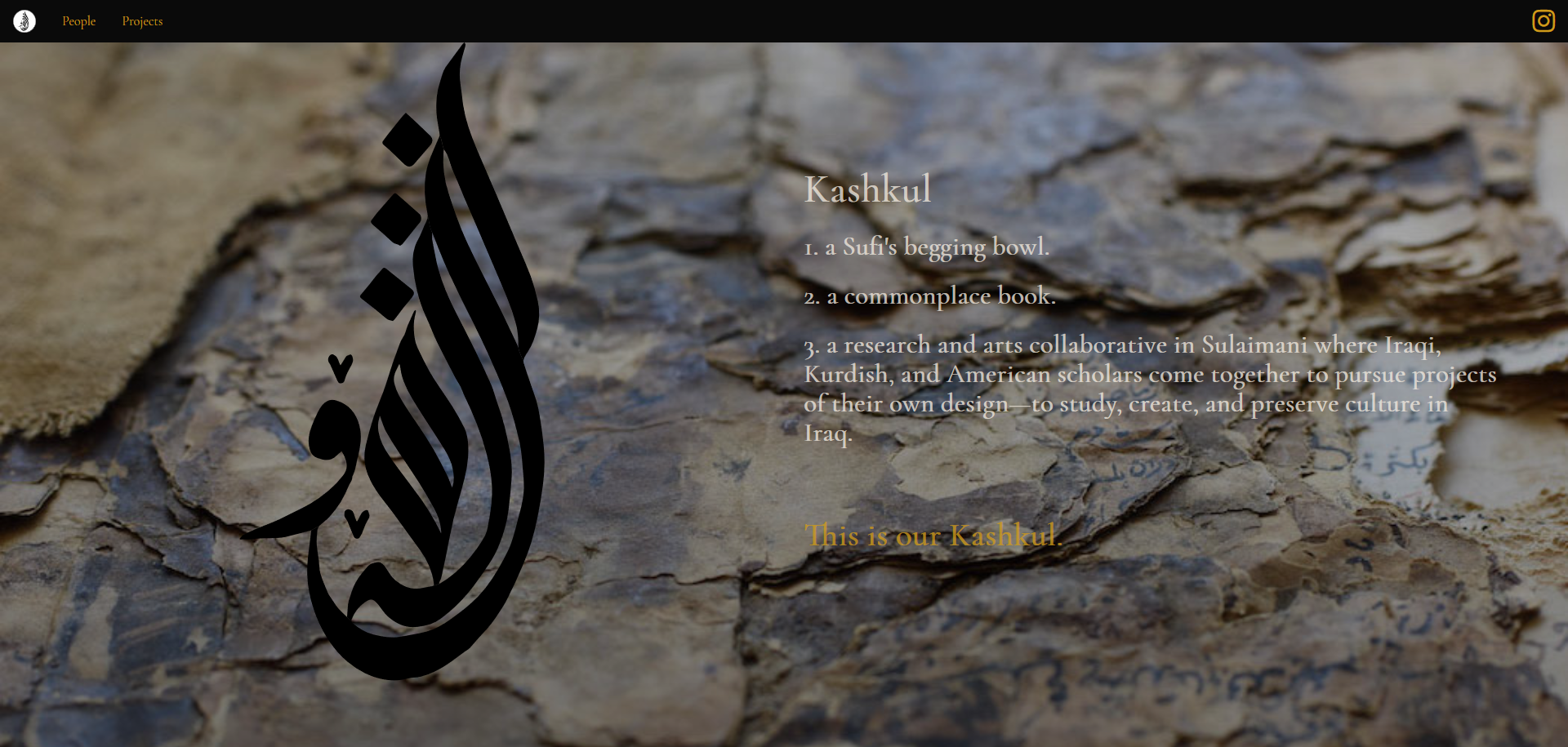 Directed by Dr. Elizabeth Campbell, Professor of Middle East History at Daemen College in Amherst, New York, and Dr. Marie LaBrosse, an independent writer, translator and poet, who both used to work at the American University of Iraq, Sulaimani (AUIS), Kashkul also includes six scholars focusing on the numerous projects. In 2017-2018 and 2018-2019, the collective welcomed two artists-in-residence: Kurdish painter and sculptor Ismail Khayat and Mexican poet David Shook.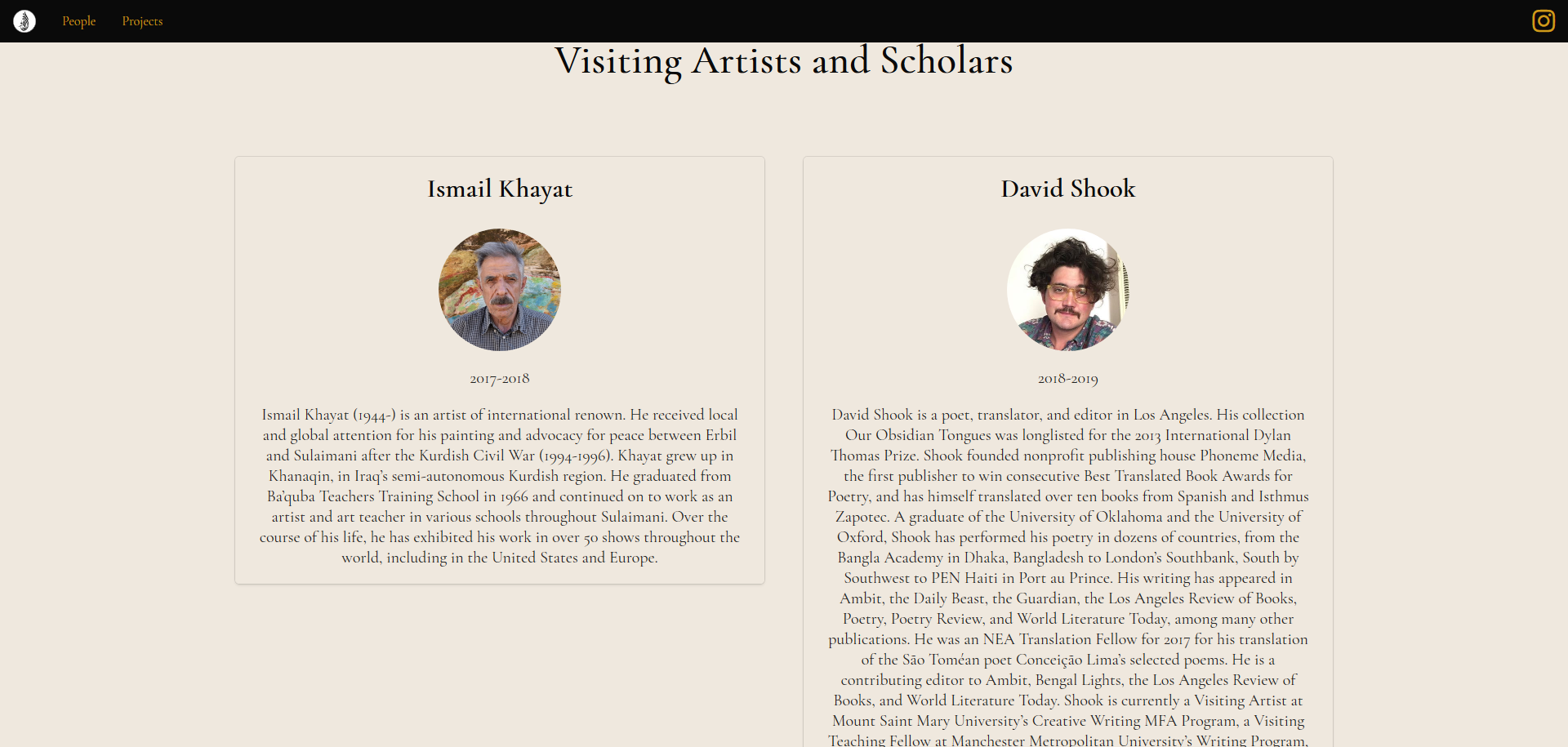 Past and current Kashkul projects include:
Crux "aims to understand how devotion becomes violent and how violent devotion can become peaceful." Crux relies on case studies of specific areas and creates "in-depth profiles of Islamic thought leaders who are influential within these communities."
Talabani Tekiye studies the theology and religious practice of the Talabani Tekiye and Mosque of Kirkuk, a bastion of liberal Islam, "and how, over generations, people have maintained their openness."
Mosul Lives is meant to provide "a picture of daily life in Mosul, before the Islamic State, and the American presence of 2003." This projects is based on extensive interviews.
Handmade "documents traditional crafts and practices in Iraq and its Kurdish regions and the stories of those who continue them, preserving the cultural heritage of daily life."
Film, Music and Art Archives aims at collecting and preserving "contemporary culture in Iraq and its Kurdish regions." The database features a personal library for each artist including scans of their works, translation, subtitles, etc.
Arrival's goal is the publication of an anthology of Kurdish poetry in translation. Currently, the project focuses on selecting, translating, analyzing and comparing "critical literary contributions from every century of Kurdish poetry."
The Abu Ghraib Collection includes "letters, objects, and books made by a political prisoner in Abu Ghraib under Saddam Hussein" showing "how prisoners maintained hope, connection and the ability to express their ideas."
The Referendum collection focuses on "how people and their political parties campaigned, expressed opinions, and voted."
The Stone Man was a collaboration between artist-in-residence Ismail Khayat and student artists  that resulted in a retrospective of Khayat's work as well as a sculpture garden (The Stone Garden) located on the AUIS campus.
Kashkulistan is a manuscripts, and artifacts collecting, cataloguing and digitization project lead in collaboration with regional archives, collectors and scholars.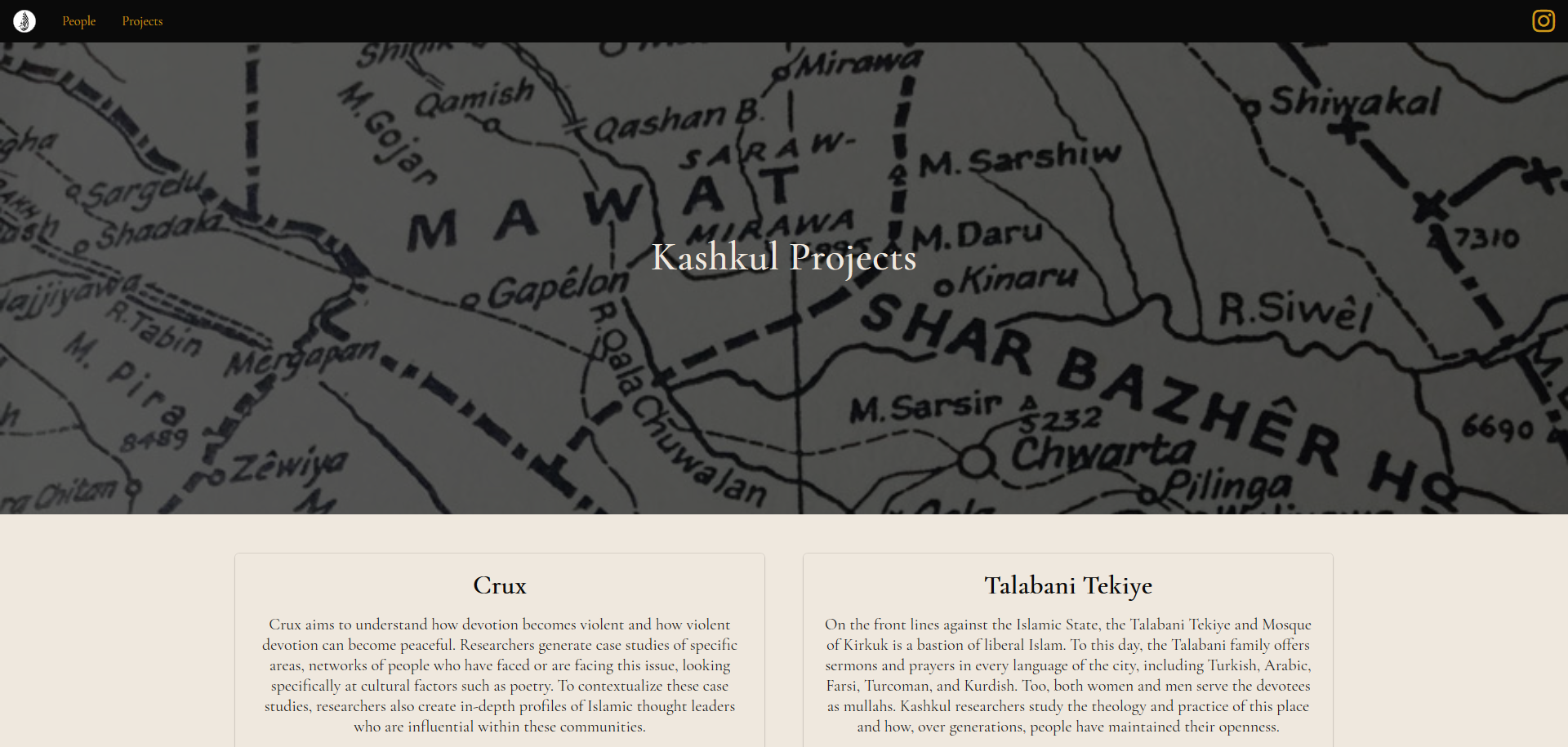 If you want to learn more about Kashkul and be informed of their activities, you may follow them on Instagram: @kash_kul