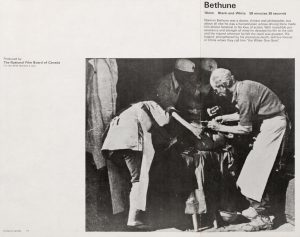 In 1968, The National Film Board of Canada (NFB) made an inspiring film about Canadian physician, inventor, thoracic surgeon, war hero, humanitarian, and all-round inspiring figure, Dr. Norman Bethune (1890-1939).
We recently came across this original copy of the NFB's promotional pamphlet in the archives. The Osler Library houses a Norman Bethune Collection (P156), as well as the Bethune Foundation Fonds (P132).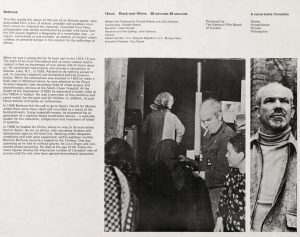 The feature documentary (link below) can be found on NFB's website. The grainy 16mm black and white lends itself perfectly to this understated, yet powerful biopic. Bethune was a free-thinker – deeply dedicated and passionate in his work. His legacy is still celebrated today in Canada, China, Spain, and beyond, with dedicated monuments and memorials like the statue that stands in Montreal's Norman Bethune Square.