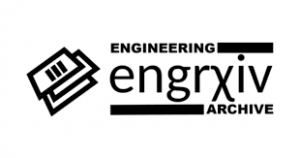 I am pleased to announce that McGill Library recently became a member of engrXiv, an open access e-print repository in engineering where faculty can submit their publications. This repository is not-for-profit and relies on university libraries and other organizations to cover their expenses. Please click here for a list of other institutions supporting this important work. You can search engrXiv for freely accessible research in many fields of engineering. Wondering how to pronounce the name? Me too! Founders say to call it "engineering archive". You'll find out more details about its name here.
Like McGill's own institutional repository, eScholarship, engrXiv is a recognized repository that provides faculty with a venue for publishing their author-accepted manuscripts so that they can comply with the Tri-Agency Open Access Policy on Publications requiring all grant-funded journal articles be made open access within 12 months of publication. If you are a faculty member or other researcher wishing to deposit to engrXiv, please go to: https://engrxiv.org/submit and follow the instructions. For more information about how engrXiv works, please click here.
engrXiv isn't the only open access initiative that McGill Library supports. To learn about the others, please click here. Want to learn more about open access in general? Read all about it on the library's pages or ask your librarian!