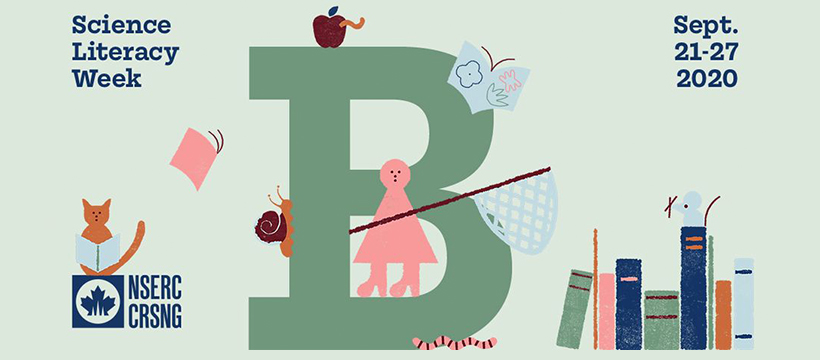 Next week is Science Literacy Week!
It is a week when we get together across the country to share our love of science, and at McGill Library we have a wonderful virtual program to share with you.
Monday, Sept. 21
Wednesday, Sept. 23
Thursday, Sept. 24
Sunday, Sept. 27
But wait, there's more! We have lots of 'science at play' resources for you. Follow us on Facebook and Twitter for daily colouring pages and puzzles made with images from items in our Rare & Special Collections. Or how about a scavenger hunt? Take photos of any of the items on this list during Science Literacy Week and tag both #SciLit and @McGillLib on social media.
Science Literacy Week scavenger hunt:
Interact with old tech: cassettes, mini-discs, laser discs, rotary phone, etc…
Find something with 'patent pending' or a trademark
Animal tracks
A native plant
A native bird
A rock bigger than your hand
A cumulus cloud
Something made out of natural fibres
Someone riding a bicycle
Make a shadow puppet
A rainbow
Something being reused or recycled
Condensation
A fossil
A data visualization
A DIY project
An example of each of the 6 classical simple machines:

Lever
Wheel and axle
Pulley
Inclined plane
Wedge
Screw
You will also find 360 videos and DIY viewer information on our guide.
Still more! Homecoming and Redpath Museum has their own lineup of virtual events. We have added them to our online calendar so be sure to check them out.
See you soon, friends (virtually).