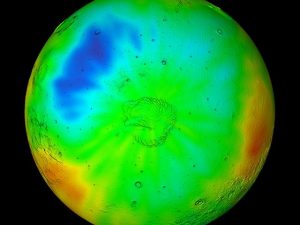 The holidays are right around the corner and it is a great time to catch up on your reading. Although, sometimes it is nice to keep it short. I have got a recommendation that might do the trick: Very short introductions from Oxford University Press. There are hundreds of e-books in this series, with titles in health and medicine, science and mathematics. It also includes very short introductions to topics like ageing, egyptology, and Alexander the Great.
If you are very, very short on time, we also have a nice collection of audio books on OverDrive that you can listen to on the go. For example, check out Astrophysics for people in a hurry, by Neil deGrasse Tyson (a New York Times Bestseller).
Happy [very short] holiday reading!
Image: Winter in Mars North Polar Region (NASA)