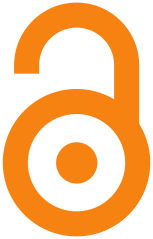 McGill Library is offering two fantastic workshops this month, in celebration of Open Access Week. Sure, the workshops are next week, but we're flexible like that. Mark your calendars and join us for one or both of these informative sessions:
1. Open Access Sources: your key to accessing free and reliable research beyond the university gates
Workshop ● Monday, October 29th ● 12:00 -13:30 ● Redpath eClassroom

Are you wondering what will happen after you graduate and you no longer have access to your McGill subscriptions to online research materials? Come to this hands-on workshop and learn how to:
Access reliable research once you've graduated from McGill
Find and use a variety of Open Access resources that are available for free online
2. Connecting with reliable, open access health information on the Web
Workshop ● Tuesday, October 30th ● 15:00 – 16:30 ● Redpath eClassroom

Do you and your family members have questions about health and wellness? Come to this workshop and learn how to:
Find reliable and free online consumer health information to answer your health and wellness questions
Assess the information and determine if it will be useful to you, your friends and your family
Access a collection of  books, available at McGill, written specifically for consumers on health and wellness topics
To learn more about workshops offered by McGill Library, click here.