In keeping with the holiday theme, here is an observational study published just days ago in the British Medical Journal (BMJ) on why Rudolph's nose is red. They used a hand-held video microscope to measure blood flow.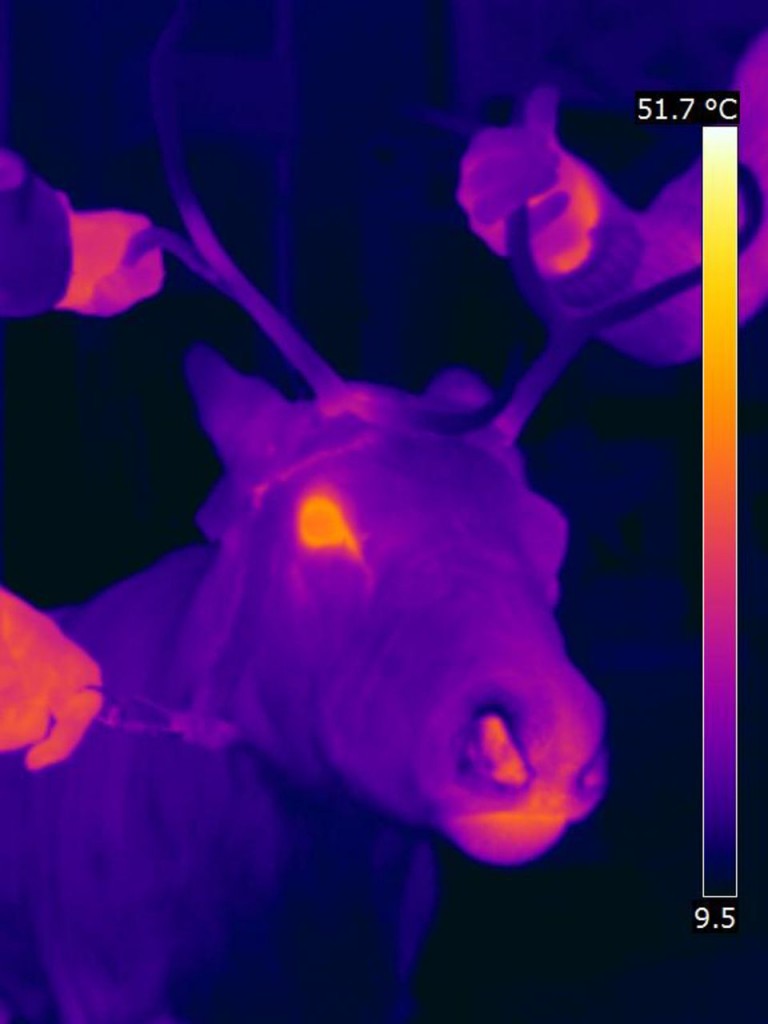 Conclusions The nasal microcirculation of reindeer is richly vascularised, with a vascular density 25% higher than that in humans. These results highlight the intrinsic physiological properties of Rudolph's legendary luminous red nose, which help to protect it from freezing during sleigh rides and to regulate the temperature of the reindeer's brain, factors essential for flying reindeer pulling Santa Claus's sleigh under extreme temperatures.
Happy holidays, from all of us at The Turret!