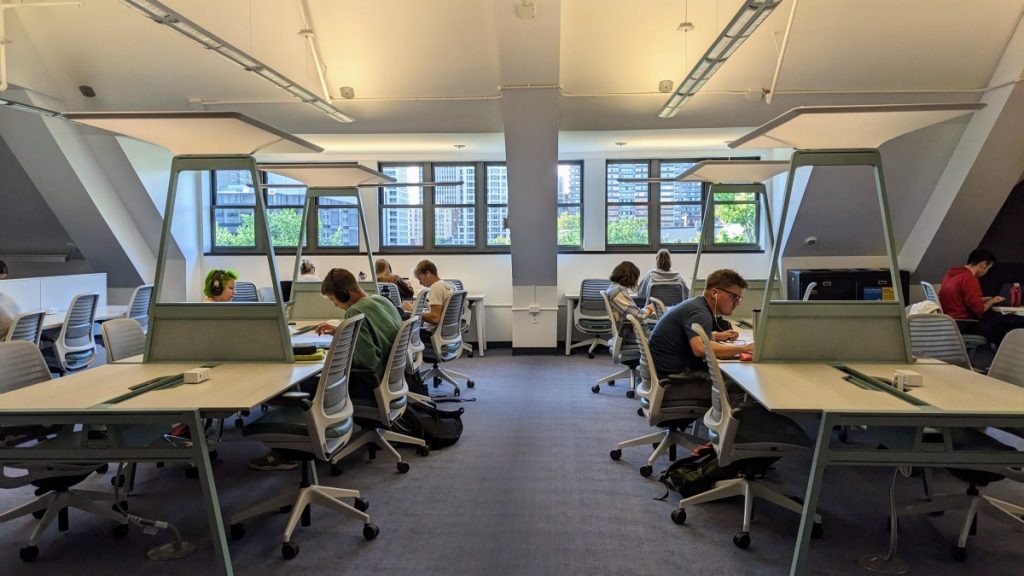 After four years of renovations and improvements, it's time to celebrate the re-opening of the Schulich Library of Physical Sciences, Life Sciences, and Engineering! Come join the party on Monday, October 30th starting at 10:45am.
Don't miss out as special guests will be giving talks on the 4th floor between 11:00 and 11:30am.
Learn more about Schulich's history, services, spaces, and collections by visiting various information kiosks on floors 2 to 5.
Take in some beautiful live music as you wander through the building.
After checking out the updated spaces in the Library, head out to the FDA lobby for some free snacks!
We are excited to be able to welcome the community back to the improved Schulich Library and hope to see you on Oct 30th!